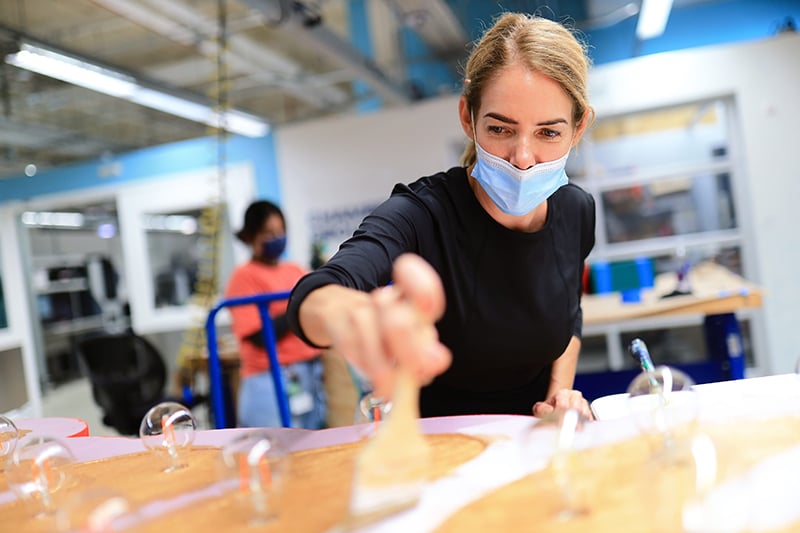 mHUB Prototyping Lab at a Glance
In addition to state-of-the-art equipment for electronics, 3D printing, metal working and woodworking, the mHUB prototyping facility features:
One-on-one training and technical assistance from onsite staff
Access to design and development software such as Fusion360,

Autodesk, Solidworks, CAD, and other engineering / product development software packages

The option to hire experts for fabrication & 3D printing services
Shipping station with access to an enclosed dock for large shipments
Explore the mHUB prototyping labs below. Better yet. Come see for yourself! Book a tour to see the prototyping lab in person.