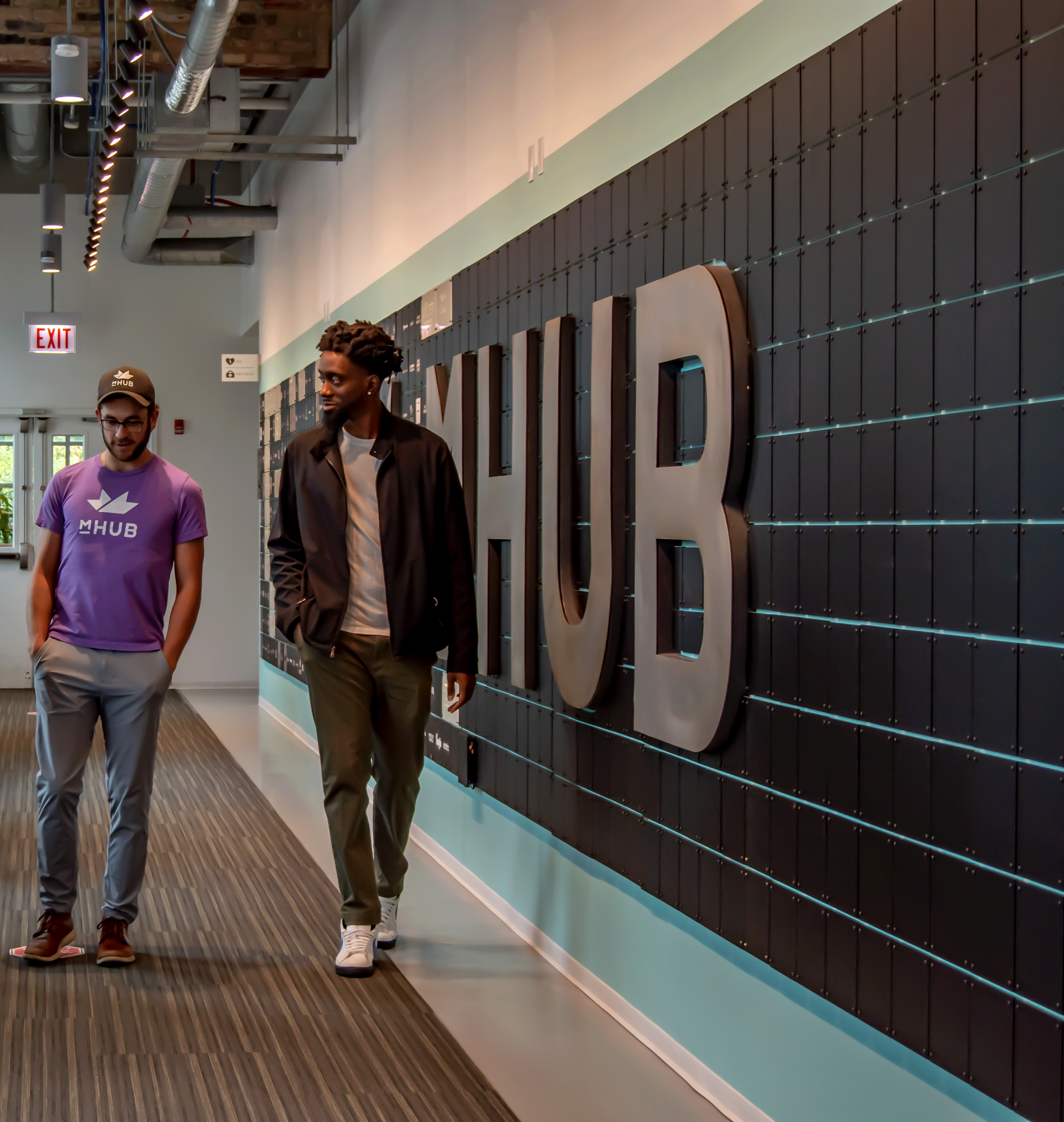 Learn more about mHUB company values
Tackle Each Day with Passion
The mHUB team is an enthusiastic bunch rallied around the organization's mission to grow economies and create opportunity through hardtech and manufacturing innovation. Curiosity is what drives our creativity and focus.

Try. Learn. Grow.
mHUB serves entrepreneurs and we are entrepreneurial ourselves. We don't wait for ideas, we create them. mHUB is committed to trying new things, disrupting ineffective systems, and creating opportunities.

Hold Ourselves Accountable
If we set our mind to doing something, we get it done. mHUB staff members pride themselves on being accountable to other team members and the stakeholders we serve.

The Sum of Our Parts
Collaboration is at the core of mHUB, recognizing that together we are greater. As team players, we've got each other's backs and collectively tackle what we set out to do.

Respect & Value Diversity
The diversity of the mHUB community is a fundamental strength of the organization. mHUB values the rights of all individuals and actively builds bridges to be accessible and reflective of the communities we serve.