Corporate Innovation Teams Solving Challenges with Early-Stage Ideas
Explore the collaborative value-chain between early-stage innovators and industry leaders to develop and commercialize new products and solutions.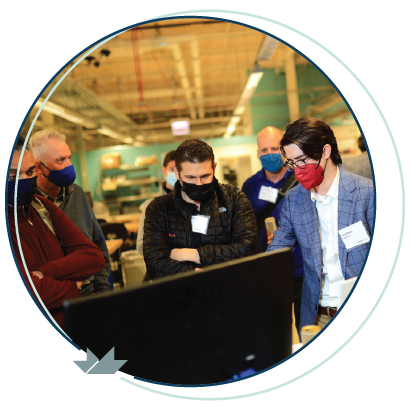 Industry investment for HardTech innovation, equity, and digital transformation.
Whether your corporate innovation programs are looking to optimize existing business lines, create new products, or support industry responsibility, the mHUB ecosystem for HardTech and manufacturing innovation can de-risk and accelerate your goals.
Get in Touch
Extend your internal innovation resources
mHUB partnerships are bespoke. Each relationship is unique because so are the challenges and goals of partners. Start a conversation and discover what a strategic partnership aligned to your business goals can look like.