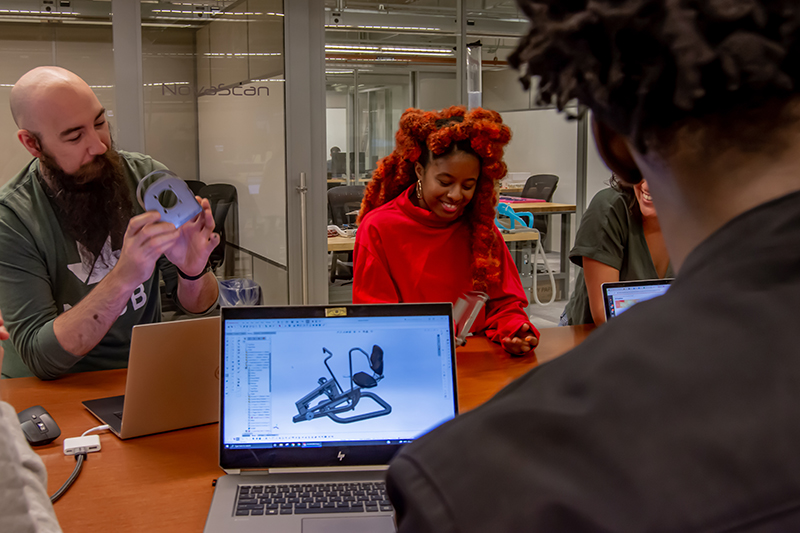 Programs and Fellowships for Equitable Access
The mHUB Landis Family Fellowship awards a complimentary 6-month mHUB membership (worth $2,000+) to talented professionals, giving them access to $6M in equipment and a pipeline for paid work in product design, innovation, and R&D with small- to medium-sized manufacturers.
mHUB mPOWER Programs are tailored to meet the needs of early-stage ventures led by underrepresented founders. Participants receive a 6-month membership to mHUB's world class innovation center with structured, hands-on programming for building a business at its earliest stages.
Read more about various programs offered through mHUB's Catalyze Initiative.