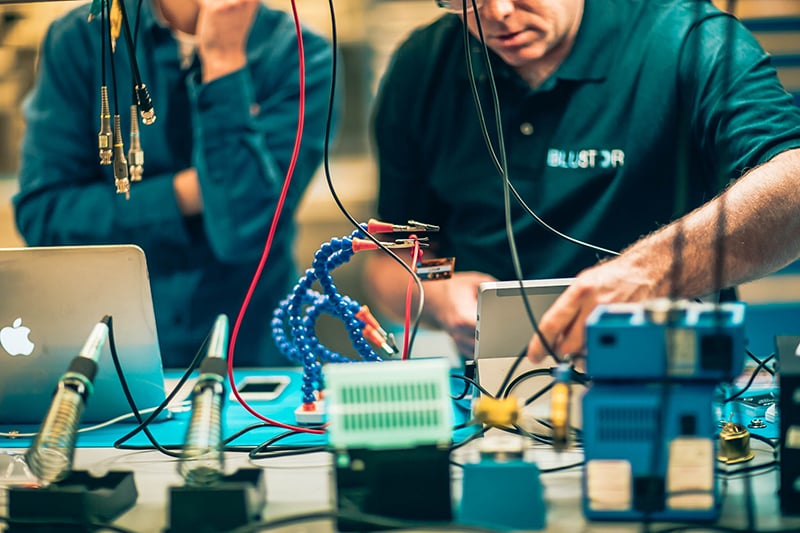 mHUB: at the heart of U.S. manufacturing
Located in Chicago, mHUB is positioned at the nexus of collaboration for HardTech startups, entrepreneurs, manufacturers, investors and industry leaders. The leading innovation center is embedded within the most diversified manufacturing economy in the U.S. with over 12,000+ local manufacturers that generate annually $103 billion and employ over 565,000 people and surrounded by an ecosystem of over 2,000 HardTech and digital startups.
The Fourth Industrial Revolution is driven by the intersection of digital and hardware innovation, and Chicago leads R&D breakthroughs in advanced technologies including batteries, quantum and edge computing, electronics and sensors, cybersecurity, nanotechnology, Agtech and MedTech. The Midwest region's HardTech and manufacturing vitality and richness of resources and industry are unmatched for the creation of revolutionary product innovation.