Each MedTech team taking part in the mHUB Accelerator has chosen a core focus that drives them to succeed every day.
This week, mHUB sat down with three teams that have created new, disruptive therapeutic devices. Get to know a little more about Bionode, Equibands, and Neursantys from their leaders Sumeet Dagar, Maanav Narula, and John Ralston.
Where did your idea and value proposition begin?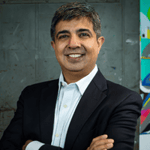 Sumeet Dagar: The idea of developing a device to modulate intra-ocular pressure (IOP) began when the inventor, Dr. Pedro Irazoqui's, stepfather and sister were diagnosed with glaucoma and could not control their elevated IOP despite all the treatment options, with the stepfather going blind. Pedro decided to find new treatment modalities for reducing elevated IOP in patients with glaucoma. He leveraged his experience in the field of neuromodulation to develop the first electroceutical for reducing IOP and aptly named it IOPTx.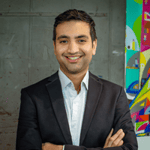 Maanav Narula: Hand tremors take a huge physical and emotional toll on patients. The first time I realized the true extent of this was when I saw my grandma trying to sign her name on a letter. Unfortunately, medication wasn't very effective for her and had nasty side effects, while surgery was too risky. In college we learned about a mechanism used to stabilize buildings during earthquakes and I wondered if I could scale that technology down and use it to alleviate hand tremors as well. Soon after, I built the first version of the Minimize bracelet for my grandma.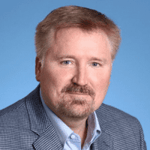 John Ralston: The company's founders have previously confronted many current challenges in diagnosing and treating balance impairments suffered by both young family members (caused by concussions) and elderly family members (caused by age-related decline). Recognizing the common pathologies of these injury- and age-related disruptions of the vestibular balance organs, and the lack of access that most patients have to clinical expertise and laboratory equipment required for personalized diagnoses and treatments, the founding team came together to develop NEURVESTA, a wearable device that can enable much larger numbers of healthcare providers to deliver comprehensive personalized care for patients with balance disruptions.
Tell us about the growth you've experienced since your launch.
Dagar: Bionode has raised $1.2M in non-dilutive funds since launch which has enabled it to develop a working prototype of the IOPTx system that includes therapeutic lens, glasses as power source and software to control the duration and dose. The device has been tested in animal studies. Most importantly, Bionode has completed feasibility testing in 6 patients in Spain and started a proof of concept trial in Canada that is 1/3rd complete.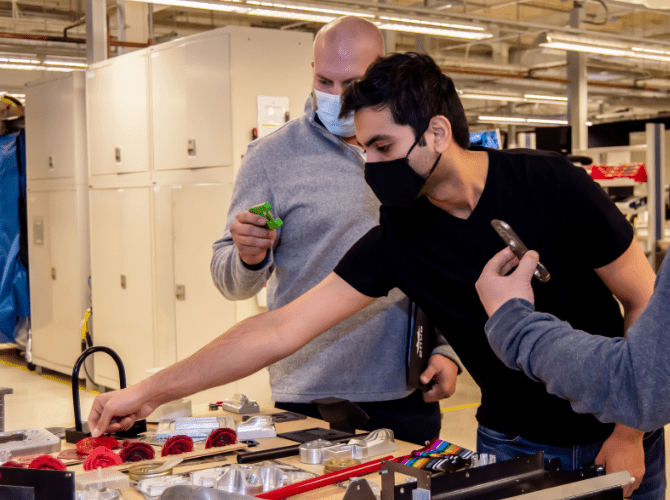 Narula: Since joining mHUB, we've been excited by how quickly the company has evolved. Over the last few months we were able to add a new tremor-reduction device to the company's product line. We are developing a half-glove that can be used independently or in conjunction with the primary device. This opens up a new market segment that we can target: patients experiencing mild tremor who want a more minimal form factor. It also gives patients with a more significant tremor another option – they can wear the half-glove throughout the day and pair it with the Minimize bracelet when they want additional tremor reduction.
Ralston: Neursantys was founded 2 years ago in Calgary, Alberta, and has been funded to date by Canadian federal R&D grants ("Mitacs") and investments from strategic technology partners in Canada and the U.S. This funding has allowed us to develop and complete IRB laboratory validation of our core wearable vestibular impairment sensing and non-invasive therapeutic neurostimulation technologies. Since joining the mHUB MedTech Accelerator cohort in Nov 2021, we have been able to leverage the mHUB investment, mentoring, and access to product prototyping facilities to better define and significantly accelerate our commercial roadmap. We are now targeting FDA clearance and commercial launch of the NEURVESTA device within 2 years.
What does the future look like?
Dagar: We envision that the first-generation device will be a refined version of the current prototype with therapeutic lens, powered glasses and an app to control the dose and duration and connect to electronic records at the physicians clinic for remote compliance monitoring. Future iterations of the device will include, implanted lens and lens with pressure sensors to determine real time IOP and communicate this information to the treating ophthalmologist. We also envision that ultimately, we will develop a closed loop system that will measure IOP and dose the patient as needed using treatment algorithms built into the system.
Narula: Our goal is to launch the Minimize bracelet and half-glove by the end of the year. In the long term, we hope to be able to offer these non-invasive, practical solutions to anyone who experiences tremor. In the short term, we're improving the form factors of both products and finding patients through our website (minimizetremors.com) for our constant product testing. We are also exploring an opportunity to monitor patients' key tremor characteristics over time so we can inform them of any activities or other factors that may affect the severity of their tremor.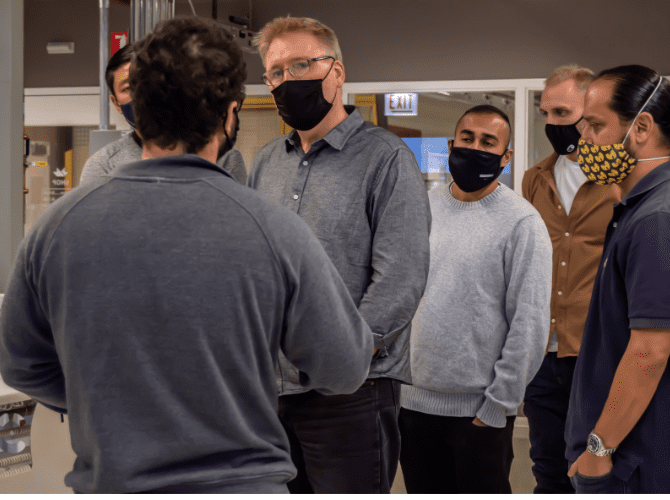 Ralston: The future looks extremely busy, since our route to commercial launch will span reimbursement clearances, clinical pilots, regulatory approvals, manufacturing ramp-up, customer training and support, and securing significant financing along the way. We are excited to have the opportunity to leverage mHUB's unparalleled resources to help reduce bumps along all of the above paths!
How is the role of devices in providing therapy changing in today's landscape of disruptive new technologies? How is that altering the approach of pharmaceutical drugs?
Dagar: Devices today and in near future, including Bionode's IOPTx, are increasingly an important part of the treatment in the physician's repertoire. In many cases devices are complimentary to pharmaceutical drugs and in some cases, they are standalone treatments. We believe that as the understanding of biology continues to increase along with progress in technology, devices will be another pharmaceutical drug and distinction blurred between the two.
Narula: The adoption of IOT-enabled medical devices has been crucial for both patient outcomes and how companies think about their business models. Collecting and analyzing user healthcare data not only allows providers to make better treatment decisions, but it also gives users a better understanding of their own health and what lifestyle or other changes may improve it. It thus lowers the cost of medical services and improves patient outcomes at the same time. This at least partly explains the high growth in IOT-enabled medical devices (projected CAGR ~30%).
Ralston: Age-related degeneration affects both the hearing organs and the vestibular balance organs in the inner ear, and vestibular balance impairments affect 58 million Americans. However, whereas hearing aids have evolved into high-tech wearable electronic devices used by tens of millions of people to restore disrupted hearing, "balance aids" are still primitive mechanical devices – canes, walkers, or crutches – used by tens of millions of people to simply compensate for disrupted balance. There are also less than 1,000 vestibular rehabilitation specialists in the U.S., and an insufficient number of clinical neurologists to fill the growing gap in patient demand for balance diagnostics and therapeutics. Available prescription medications for the correction of dizziness and balance issues, such as vestibular suppressants, have wide variations in patient responses, provide only short-term relief, and have significant side effects that make them unsuitable for long-term use. Invasive neurostimulation solutions that use surgically implanted electrodes, including semicircular canal stimulation, deep brain stimulation, and motor cortex stimulation are often a last resort for intractable cases, and they carry significantly higher costs and greater risks. By delivering both diagnostic detection and therapeutic correction tailored to each individual's unique balance impairment, the NEURVESTA device highlights the significant potential of wearable devices to disrupt today's healthcare landscape.
What is one habit of yours that makes you more productive as an entrepreneur?
Dagar: Although there are multiple aspects that make one a productive entrepreneur, personally for me the most important one is to focus on the task at hand rather than try to multi-task. Entrepreneurs are juggling and struggling to complete the never-ending to-do list, however, focusing on the task at hand precludes the need to revisit the particular task again (most of the time!)
Narula: The last thing I do every night is plan my objectives for the next day. There's always more to do than you have time for in 24 hours and it's easy to get overwhelmed and tackle too many things at once. I find that structuring my day allows me to focus my energy on achieving the most important objectives first and it also prevents me from spending too much time on any one particular task. At first, planning my day took a lot of thought and effort, but it became easier over time once I recognized my own work habits and had a better understanding of how long certain tasks would take.
Ralston: A very important habit that the Neursantys team has developed is to begin as early as possible building a network of individuals and organizations who share an interest in our mission and who can deepen, broaden, and plug key technical and business expertise gaps. This requires a lot of effort to ensure that our network members are kept focused on the specific tasks that need support and to keep them up to date on our progress. An added benefit, however, is that this latter effort helps to keep us focused as well!
Learn more about Bionode, Equibands, and Neursantys by visiting their websites.
If you are interested in being contacted about the next open application window for the mHUB Accelerator, complete the interest form below.