Each MedTech team taking part in the mHUB Accelerator has chosen a core focus that drives them to succeed every day.
This week, mHUB sat down with three teams that put at-home patient monitoring and care at the core of their startup. Get to know a little more about HIVE, NxGenport, and NovaXS their CEOs Joe Beggs, Cathy Skinner, and Alina Su.
Where did your idea and value proposition begin?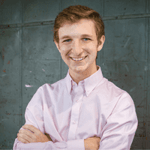 Joe Beggs: HIVE began when an infectious disease physician at Washington University had a problem: his patients came back to their check-ups sicker than when he first saw them. Was he prescribing the wrong IV antibiotics or were they missing their doses? He needed a way to make sure that his patients were taking their medication correctly. He worked with the HIVE team to create a simple device to keep track of patients while they administered complicated home infusion therapy to make sure they stayed on the path to recovery.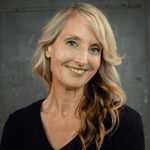 Cathy Skinner: The idea for NXgenPort came from my experience with a cancer patient named Stephanie. For 10 years, I worked as a Cancer Exercise Specialist. I helped patients stay physically active during and after treatment. I met with Stephanie regularly for exercise. At that time, Stephanie had a port implanted in her chest for cancer drug delivery. While the drug was beating her cancer, it was also impacting her blood cell counts and her heart function. I was so frustrated that we didn't know this damage was occurring in her body. And I thought we should leverage the port to monitor her between chemo visits and alert her health team of any significant biological changes.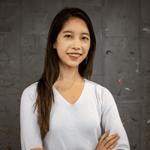 Alina Su: My sister was diagnosed with growth hormone deficiency at the age of seven, unfortunately. The treatment required one shot a day for three consecutive years, and I have witnessed my sister run away from my parents and myself when receiving the treatment. Every time the needle broke through my sister's sensitive skin, it also broke my heart. New drug discovery has accelerated in the past 100 years, whereas the delivery method has not improved. Therefore, I founded NovaXS with my co-founder, Professor Irina Conboy, Jonathan Xing, and Alex Zou together in a mission to deliver future therapeutics in a more efficient and effective way. Our patent-pending drug delivery platform allows patients self-administer biologics subcutaneously or intramuscularly without a needle and tracks the long-term injection data to maximize the treatment outcome.
Tell us about the growth you've experienced since your launch.
Beggs: It has been surreal to see HIVE come to fruition. What began as a conversation between a physician and an engineering student has steadily grown into a company with intellectual property, employees, competition wins, a newsletter, and even interviews with reporters! HIVE's simple message of better oversight for complicated outpatient therapies has resonated with our audiences. When we won IDWeek2019, we pitched to 2,000 infectious disease physicians, and dozens of them asked to purchase CloudConnect. Now we're working as quickly as we can to give them what they want!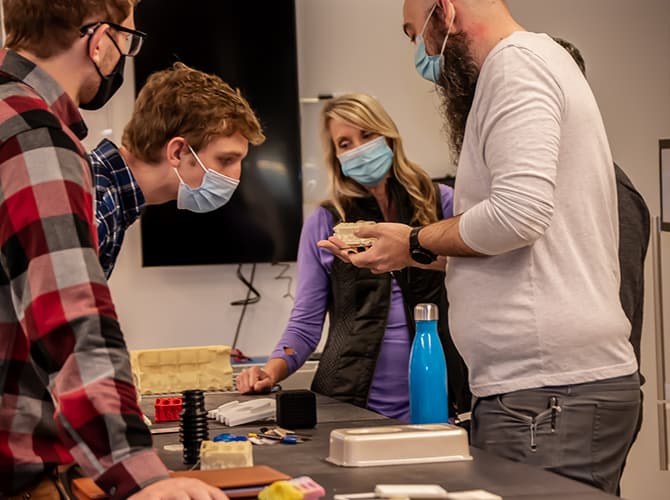 Skinner: Since joining mHUB's MedTech cohort, we made progress with our technology development, expanded our mentor network, connected with qualified investors, and expanded our R&D team. For example, on our technology, we made progress developing our optical sensors within the catheter of the Smart Port. Now, we are ready to test our next Smart Port prototype with human blood. We made it past the screening stage with several investors and we anticipate reviewing term sheets by the end of February. We have appreciated the mHUB Team and connections as they have greatly accelerated our progress.
Su: Since our launch, we have made numerous exciting progress. Regarding product development, we have successfully developed our first prototype, Telosis (the name means goal with purpose), and filed two utility patents around the technology. The first prototype could achieve subcutaneous drug delivery and has shown promising results in improving the medication efficacy on an animal model. Our next step is to build the IoT data tracking function on top of the hardware platform and to prepare for our first 510(k) submission in June 2022.
We also decided to start our second pipeline, which is an intramuscular needle-free automatic injector with electroporation technology that could boost the efficacy of the medication, especially in gene therapy and muscular degenerative diseases. The new technology is being developed with the help of mHUB Hardtech Development team. We are partnering with Juvena and UC Berkeley QB3 Laboratory to conduct preclinical studies with their new drug candidates. In the meantime, we have also just submitted a Duchenne Muscular Dystrophy Association Grant application with Professor Irina Conboy. As for business development, we have won 1st place in several pitch competitions, including UC Berkeley SCET Collider USC Troylab Demo Day, and a global pitch competition hosted by the Shanghai municipal government in China. We also received significant attention from angels and institutional VCs, including Ming Lei (co-founder of Baidu), Taihill Venture, LiquidMetal VC, and Courtyard Ventures
What does the future look like?
Beggs: Over the next 5 months, HIVE will continue collaborating with the mHUB Hardtech Development Team to finalize and build our patient-ready IV adherence monitor. Our clinical partners at Barnes-Jewish Hospital and Washington University School of Medicine are working with our team to plan a clinical pilot study that will run during the latter half of this year. By mid-2023, commercial sales will begin for our non-invasive monitor, and we will leverage that early traction to expand our portfolio of products to improve clinical outcomes for home infusion therapy.
Skinner: The future for NXgenPort looks very exciting. We have a line of sight to our patent landscape, regulatory and reimbursement pathways, and to a marketing-leading strategic partner. We are working hard on fundraising strategy and we are positioned for team growth with the infusion of funding.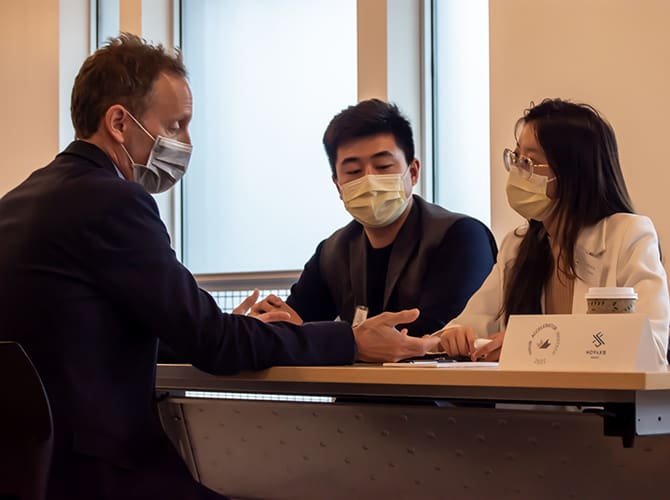 Su: We position ourselves as a drug delivery enhancement platform company. We currently have two pipelines: Telosis focuses on the remote frequent injections, such as insulin and growth hormone; Our second pipeline, Nova-21, is a combination product of our intramuscular injector and our IP-owned new drug candidate, a biodegradable nanoparticle gene therapy delivery on Duchenne Muscular Dystrophy, a genetic pediatric rare disease. We expect to file the 510(k) submission for Telosis in June 2022, and submit the IND application by August 2022 for Nova-21. The hardware platform would allow us to offer IoT services, which would solve the patient compliance issue that has long been troubling the healthcare industry. Secondly, it will also boost the efficacy of many conventional drugs and enable numerous innovative new drugs to enter the market.
How can disruptive at home patient monitoring technologies change patient care and outcomes?
Beggs: With remote patient monitoring, we don't have to sacrifice outcomes for value. Clinicians have historically struggled to monitor the progress of their patients once they leave the walls of the hospital. Now sensors are the eyes and ears for nurses and doctors. I remember touring Mercy Virtual in St. Louis, a futuristic telehealth institute that looks more like the floor of the New York Stock Exchange than the workplace of a team of nurses and specialists. I walked over to a nurse leaning back in her leather chair watching 6 huge HD monitors arranged like a cocoon around her. She was simultaneously monitoring post-acute home health patients in rural Oklahoma, Arkansas, and Missouri via sensors in their homes. Those patients could live their lives almost like normal with the peace of mind that their nurse had their back.
Skinner: We envision a world where cancer patients can be remotely monitored in the comfort of their own homes. Not only will the world look different to NXgenPort patients, but physicians and healthcare teams will have access to data that increases their workflow efficiencies and saves them time and money, and can lead to algorithms to predict treatment outcome, disease recurrence, and prognostic indicators. The technology that allows NXgenPort to do this did not exist 24 months ago, nor did the business model infrastructure to get reimbursed for remote patient monitoring. for the NXgenPort device plus our software.
Su: Based on national medical data, the medication administration errors (MAEs) rate is over 60% annually primarily in the form of wrong time, wrong dosage, and wrong frequency. We could easily estimate the self-administration error rate is even higher leading to major medical problems. Our 2C hardware solution, Telosis, will enable remote treatment monitoring and complete the ecosystem of remote patient care. As we spoke with representatives of RPM (remote patient monitoring) companies, they expressed great interest in adding Telosis into their current portfolio, because their existing device ecosystem only focuses on the basic health data, such as glucose level, blood pressure, etc. With the data collected by Telosis, such as injection frequency, dosage amount, and injection site, could provide the physicians a holistic view of how patients' health condition changes under the current prescription, enabling better insights into how the treatment can be more accurate and personalized.
What is one habit of yours that makes you more productive as an entrepreneur?
Beggs: Talking regularly to my family. My family is full of entrepreneurs. My mom owns a catering business in my hometown, my cousin owns a dog kennel, and my grandparents are farmers. They have a no-nonsense approach to getting things done, and their attitude is contagious. When I get off the phone with my parents or I come back to Chicago from Christmas with my grandparents, I've usually learned another lesson about hard work and productivity.
Skinner: I get outside and exercise every day. When it's warm, I like to ride my bike. In the winter, I walk and cross-country ski. When it's really cold outside, I go someplace warm near the ocean, like Hawaii or the US Virgin Islands. Exercising every day helps me manage my stress. It also helps me sleep better and feel like I'm doing something good for my well-being. The life of an entrepreneur is challenging. Whether our company succeeds or fails, I know that I can always influence my health. After all, if we succeed, but are not healthy enough to enjoy our success, what was the point?.
Su: I would say the determination and the openness to innovations are two key factors contributing to the progress at NovaXS. Our founding team has a very diverse background. For instance, I come from a bioengineering background and have been a medical device inventor. Our CSO Professor Irina Conboy is highly respected in academia for her work in regenerative medicine and CRISPR gene therapy. Our COO Jonathan is from a business background and has had a successful startup exit in the past. Last but not least, our CTO Alex is a Ph.D. in electrical engineering. Each individual brings a different perspective to the table and we all appreciate each other's unique insights. To successfully commercialize a technology in the market requires not only technical innovation but also a strong execution strategy. I think this diversity within the team really gives us an edge relative to our competitions, not to mention our strong and experienced board advisors, including a former hospital president, senior advisor to President Obama, and founders and CEOs with multiple IPO experiences. We strongly believe that a team with determination is the key to success.
Learn more about at home patient monitoring from HIVE, NxgenPort, and NovaXS by visiting their websites. If you are interested in being contacted about the next open application window for the mHUB Accelerator, complete the interest form below.