Each MedTech team taking part in the mHUB Accelerator has chosen a core focus that drives them to succeed every day.
This week, mHUB sat down with three teams that have created new, disruptive devices that are used to monitor patients in the hospital or care facility. Get to know a little more about Ping, ProMedix, and Walela from their CEO's Sean Liu, Scott Filer, and James Balman.
Where did your idea and value proposition begin?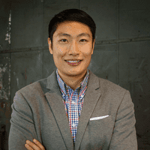 Sean Liu: I moved to the US from Beijing as a teenager and many of my family members like my grandparents reminded back in China. During the peak of COVID-19 in late 2020, I became constantly anxious about my elderly loved ones overseas. I have founded a wearables company in the past which gave me great insights in the space. My eureka moment happened when I thought of building wearables that seniors can wear and providing their families with instant access to their wellness statuses. This was especially important during the pandemic as families can be empowered with the peace of mind they need, no matter how far they live from their elderly. Ping is named after my grandmother, which means peace and safety in Chinese.
Scott Filer: The concept for our company (ProMedix), and our "FlowSense" technology began with two emergency room physicians. The idea is simple enough – in that there is universal agreement that breakdowns in microcirculation (such as capillary refill time, as observed when pinching a fingertip and looking at the nailbed), are among the very earliest signs of sepsis. The longer it takes for the color to return to the nailbed when a practitioner pinches the finger, the less blood that is flowing to the extremities (classic sepsis). The physician founders of ProMedix decided that having a subjective observation was insufficient to really catch sepsis early and set about creating an "objective" measure through a precision device to accurately measure the time it takes for that blood to return to the nailbed.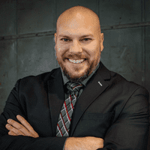 James Balman: Desperation, anger. That's where it started. In 2011 my wife and I lost a baby. Then there were complications, then multiple surgeries and a life altering change my wife endures today. Fast forward to 2018, pregnant again. I was listening to an OBGYN explain to my wife and I how previous surgery complications had left us with limited birth options. In other words, we needed to avoid a c-section entirely or face a dire situation. I was desperate to find out how that decision would be made. To be honest, I had very little faith in the healthcare system. Previous experiences left me questioning every answer they gave me. That mentality helped me. What I uncovered then has now become a national priority. Fetal heart rate monitoring has a high rate of misdiagnosis, but it's what's available. This is the tool OB's use during the birth process and it forces them to make best guesses. Best guesses to do a c-section. Yeah. That wasn't what I was expecting. So I read every clinical paper I could find. I studied fetal monitoring attempts and why they failed. I read Mosby's pocket guide to fetal monitoring so many times the cover fell off. I met with engineers, physicians, and fetal monitoring experts. Then I asked OBGYNs what information they would want to know to make the right clinical decision. With all of that I built a prototype in my garage and validated it. The value proposition. In the US, after FDA approval we could prevent 360,000 unneeded c-sections each year. Our solution has existing reimbursement codes, it can be easily integrated, saves payers Billions and will provide Walela with 2Billion in recurring annual revenue. Our ultimate purpose is better outcomes for moms and babies.
Tell us about the growth you've experienced since your launch.
Liu: We launched at the beginning of 2021. After inviting a group of colleagues at the Chicago Booth MBA program to join in, we competed and received funding from the New Venture Challenge at the school. We filed our provisional patent on our proprietary patent application and developed our beta product. We launched it from March and May in 2021 and gained 10 eldercare enterprise customers. Since then, we raised funding from an executive from AARP, mHub product impact fund, and Harvard Business School Angels Chicago. With all the lessons we learned from our first launch, we learned a ton of lessons from customers which we are utilizing in building our next product.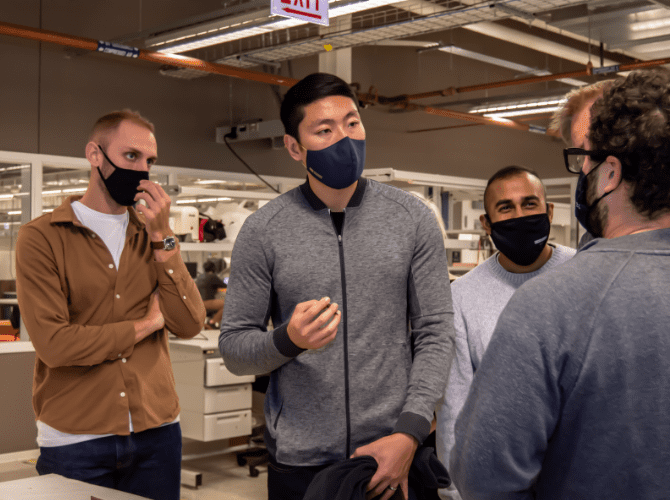 Filer: In light of the fact that our company started in Portland (@ Oregon Health & Science University, Doernbecher Children's Hospital), naturally most of the support of our device started in the Pacific Northwest – we have garnered a lot of momentum from the Consortium for Technology Innovation in Pediatrics CTIP. Moreover, we received non-dilutive investments from Ideaship and Elevate Capital. We are also members of the Oregon Biosciences Incubator. Over the past 18 months, we have conducted our pre-sub meeting with the FDA (with subsequent feedback for the pursuit of our 510K). At present, our third prototype is collecting patient data in an IRB/Clinical study at OHSU. We will likely have nearly 600 patients enrolled this coming spring.
Balman: Since launching we have:
Refined our manufacturable product
Gained discussions with global distribution partners
Expanded our patent portfolio
Picked up clinical partners
Expanded our technical, clinical and regulatory team
Expanded our support network exponentially.
Discovered new value propositions.
On a personal note, mHUB feels like I found my tribe. This is where I am supposed to be. I've grown in appreciation for the help that is being offered. It's more than just building a product, it's defining the purpose for my passion.
What does the future look like?
Liu: Ping aspires to be the market leader in the AgeTech space. We will focus on building a strong brand in the US market. In the long run, this would help us expand into some of the most populous countries like China, India, and Japan, all of which are experiencing tremendous aging problems.
Filer: As we continue to enhance our product and prepare it for eventual licensing with a major medical device manufacturer; especially as our solution fits well into the growing trend of closed-loop systems in care delivery (we certainly are a great fit in that regard) – it has nonetheless become clear that there is a fairly wide array of market segments for ProMedix to consider. The balancing act will be to remain laser-focused on one viable exit (licensing our IP to an MDM) whilst remaining sufficiently flexible to take advantage of, as well as be positioned to monetize other opportunities that FlowSense likely fits in the marketplace.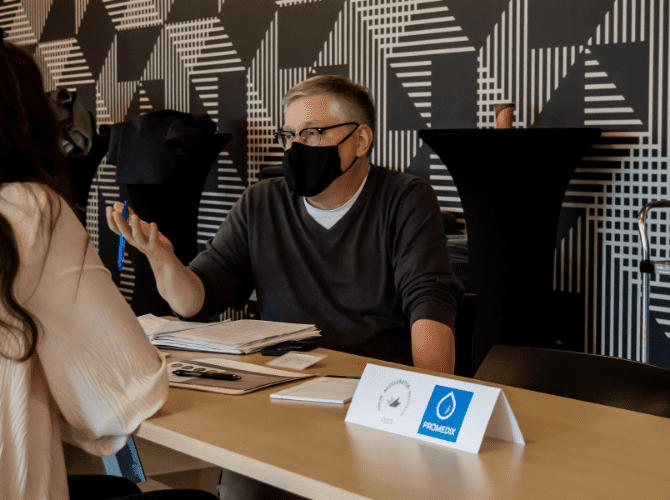 Balman: Right now we are laser-focused on bringing this product to FDA clearance. In 5 years, Walela will be a global supplier of maternal and fetal health monitoring systems. We will then expand into the wearable market, aggregating our proprietary data to further improve pregnancy diagnostic care and birthing outcomes.
What value are new monitoring technologies providing to patients and health care providers? How will this change outcomes?
Liu: Predictive analytics is the natural progression that evolved from simply capturing data and analyzing historical trends. By predicting adverse health events that are likely to happen, the information calls for better care plans and interventions in place. It improves outcomes and reduces overall cost and ultimately keeps people safer and healthier.
Filer: In healthcare (as in the battlefield), intelligence is everything. The more information clinicians have for sake of decision support, the greater the efficacy of care. That said, as the healthcare landscape begins to adopt machine learning, data (and more accurate inputs) are clearly key to maximizing the utility of predictive analysis. Thus, the greater our ability to forecast the predicted outcome of a given pathology or morbidity for patients, the greater likelihood that patients will recover/suffer less of those morbidities, and even experience fewer mortalities. As a result, monitoring technologies are taking on ever-increasing importance from simply a set of figures/outputs that a physician must interpret to deliver care, to direct data inputs to accelerate bedside decision making and improve upon physician's hypothetical deduction – streamlining care, and standardizing same. Bottom line (and in this order) … better data MEANS better analytics MEANS better care delivery MEANS better outcomes.
Balman: The technological advancement of devices will be second to the data analytics provided. In other words, once these biometrics can be aggregated and analyzed in full view, we will see an exponential surge with the intention focused on preventative care. Instead of a single point of data, healthcare providers can see baseline then cause and affect. This will translate into real-time dosage modifications, earlier diagnosis, adherence, gene modification therapies, etc.
Ultimately these will be used to build AI-trained "health" systems that continue to learn our individual needs and become better able to mitigate and more effectively optimize us as an individual.
What is one habit of yours that makes you more productive as an entrepreneur?
Liu: Sticking to a well-organized, well-integrated calendar and a set of to-dos that reflect our short-term (as short as "daily" and "weekly") and long-term goals.
Filer: Not certain any of this makes me more productive – but, daily exercise (Peloton has been my savior these past two years), and (as often as feasible) reading (especially subjects tangential or completely off of my area of focus and/or business concern – both fiction and nonfiction). I'm presently reading The Changing World Order, by Ray Dalio (a sad reminder that I should've pursued a career in macroeconomics) and A Gentleman in Moscow by Amor Towles.
Balman: I'm relentless. Like an extended car warranty salesman. In seriousness, one habit that I try to adhere to that makes me more productive is this. I get all of my creative thoughts out each week. At least once a week I dump everything on the paper. That includes Sketches, concepts, data flows, humor, everything. My head is constantly inventing. Capturing all of those thoughts physically allows me to cleanse my mind, adapt if needed, focus, and plan.
Learn more about Ping, ProMedix, and Walela by visiting their websites. If you are interested in being contacted about the next open application window for the mHUB Accelerator, complete the interest form below.