Upcoming Events, Courses, and Talks
Whether you're looking for something educational or fun, mHUB produces events and classes that inform and inspire.
Designing for Product Launch Success
Share this event
In today's world of complex products being built across global supply chains, it's more critical than ever to have your T's crossed, and your I's dotted before you pull that trigger. Full control over design data, scheduling, and production expenses, along with clear communication throughout the team will be needed to reduce your risk. Taught by Jim Shaw of Fastway Engineering, this class will teach you how to create, and close out, the ultimate Production Readiness checklist.
Pre-work:
Nested Bill of Materials (BOM): List of every component/part of your design
Deliverables:
Design for Manufacturing (DFM) Worksheet
Date and Time
05/24/23 @ 2:00 PM
05/24/23 @ 2:00 PM
Tags
Register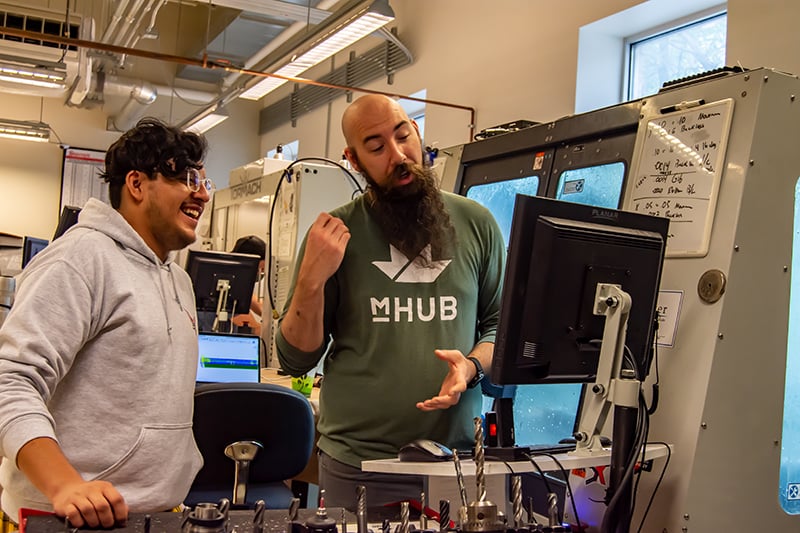 Resources Tailored to Your Unique Startup Roadmap
All classes and events are available to the public. Curriculum courses are tied to a specific track and stage of development, making connections to tools in the mHUB ecosystem to ensure members are maximizing the right resources at the right time.
To unlock auxiliary resources and pair learnings with hands-on guidance and tools, explore membership or the mHUB mPOWER and Hardtech Development fellowship programs.
Explore Membership