Upcoming Events, Courses, and Talks
Whether you're looking for something educational or fun, mHUB produces events and classes that inform and inspire.
GPT: Integrating Generative AI into your Product Solutions
Share this event
This class will teach you how to leverage OpenAI's Text Completion features, and integrate them with your internal data. By doing this integration, you will be able to provide unique solutions to your customer as part of your product.
This class is meant for people with some software skills. However, non-technical people that want to sit in will be accommodated for.
Pre-work:
This is a technical class. You should have some familiarity with any programming language and how APIs work. We will be doing the class in Python, with some knowledge of how REST APIs work.
Sign up for an account on OpenAI platform: https://platform.openai.com.

If the account is new, you should have a free trial.
If you are past the trial phase you may need to upgrade to a paid version.

Sign up for a free account on https://repl.it. We will use this web based code editor to make it easy to share templates and not have to worry about environment issues.

What level of expertise is this class for:
If you don't know what Langchain, Agents, or PromptLayer are, this class is for you. If you want to discuss matrix operations or TensorFlow, this class may be too simple for you.
You will leave the workshop with:
An understanding of what is possible with Open AI's Text Completion APIs
Learn how to integrate internal company data to provide a consumer solution

Understanding pitfalls in leveraging the OpenAI API
*Attendance in person is preferred, but possible on-line. *
Date and Time
05/04/23 @ 2:00 PM
05/04/23 @ 2:00 PM
Tags
Register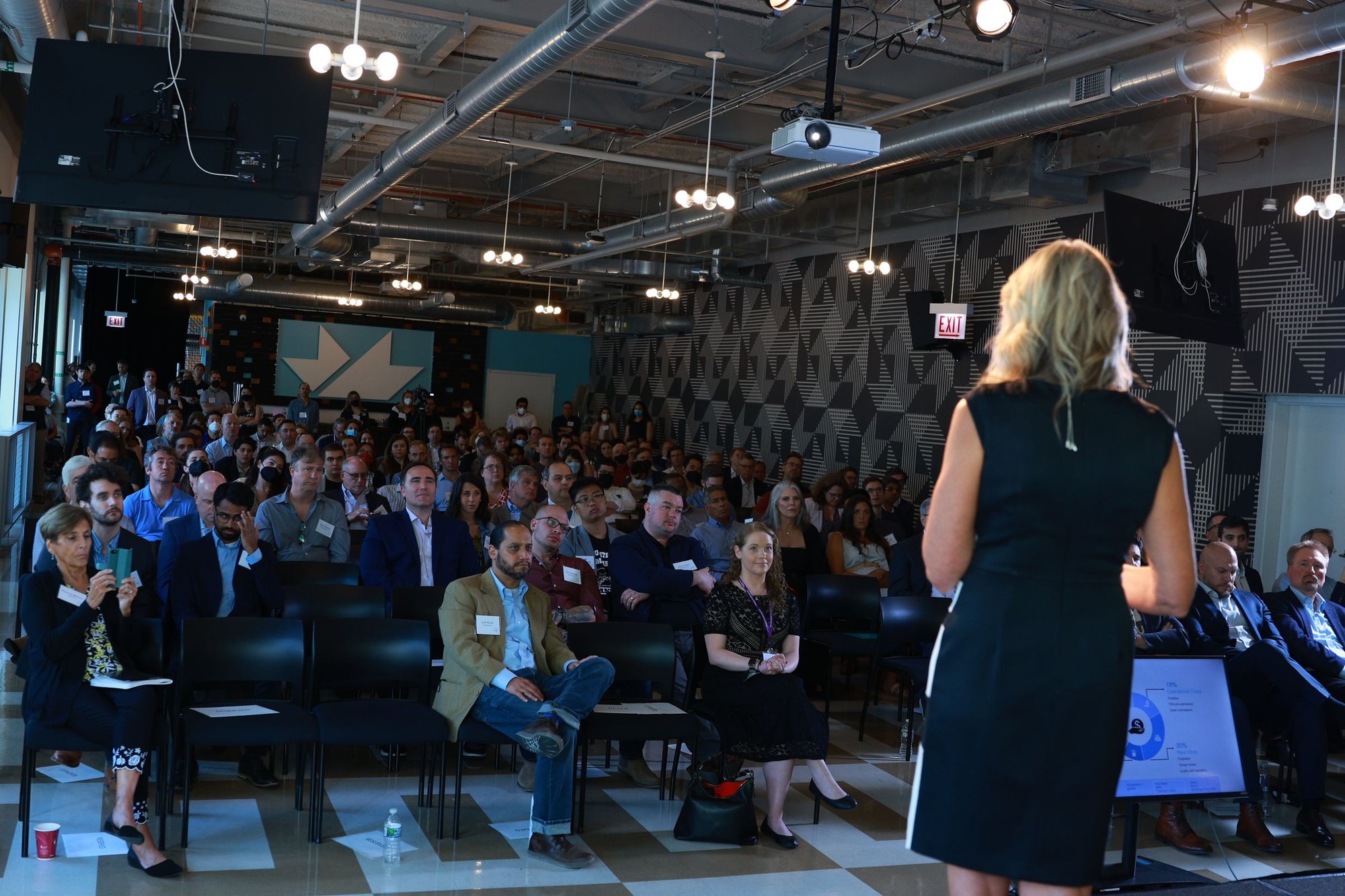 mHUB Accelerator Demo Days
mHUB hosts Demo Day & Product Showcase events that welcomes industry partners, investors, and community collaborators to come meet with startups in the mHUB Accelerator who are developing hardtech focused for the medtech, climate & energy tech, and smart and sustainable manufacturing sectors.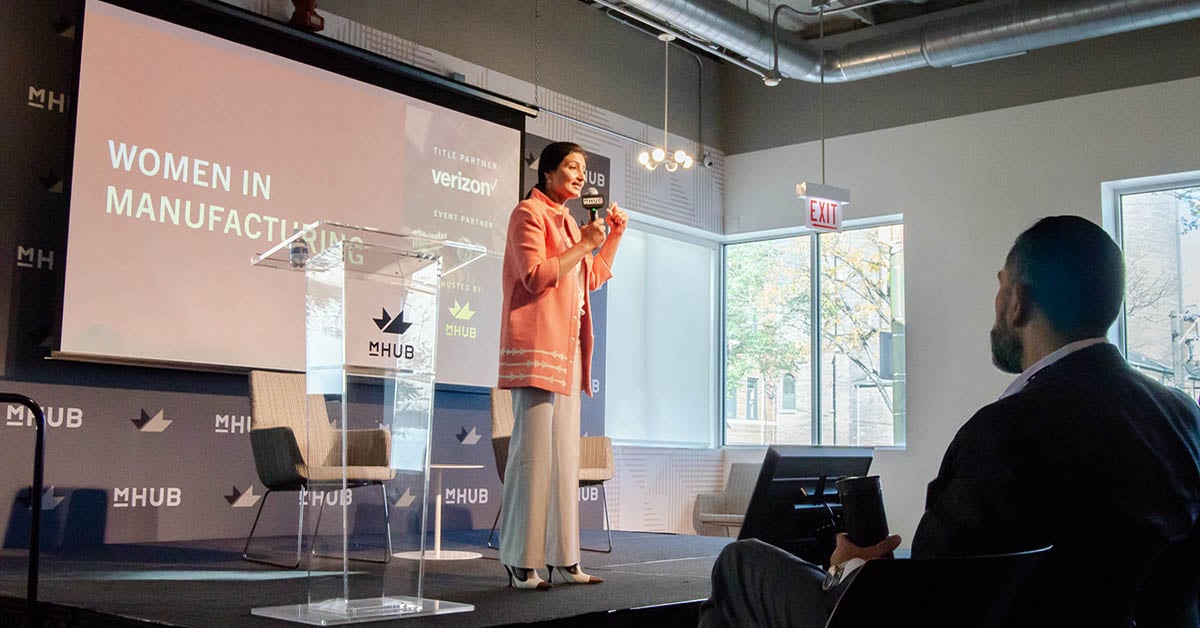 Women in Manufacturing
mHUB hosts an annual Women in Manufacturing & Engineering Day event, which is an in-person event that typically convenes nearly 200 change-makers from across the region. At this annual mHUB event, startups, entrepreneurs, and industry come together to celebrate women in hardtech industries. The event features networking opportunities, insights from industry experts, and an interactive activity to close out the program.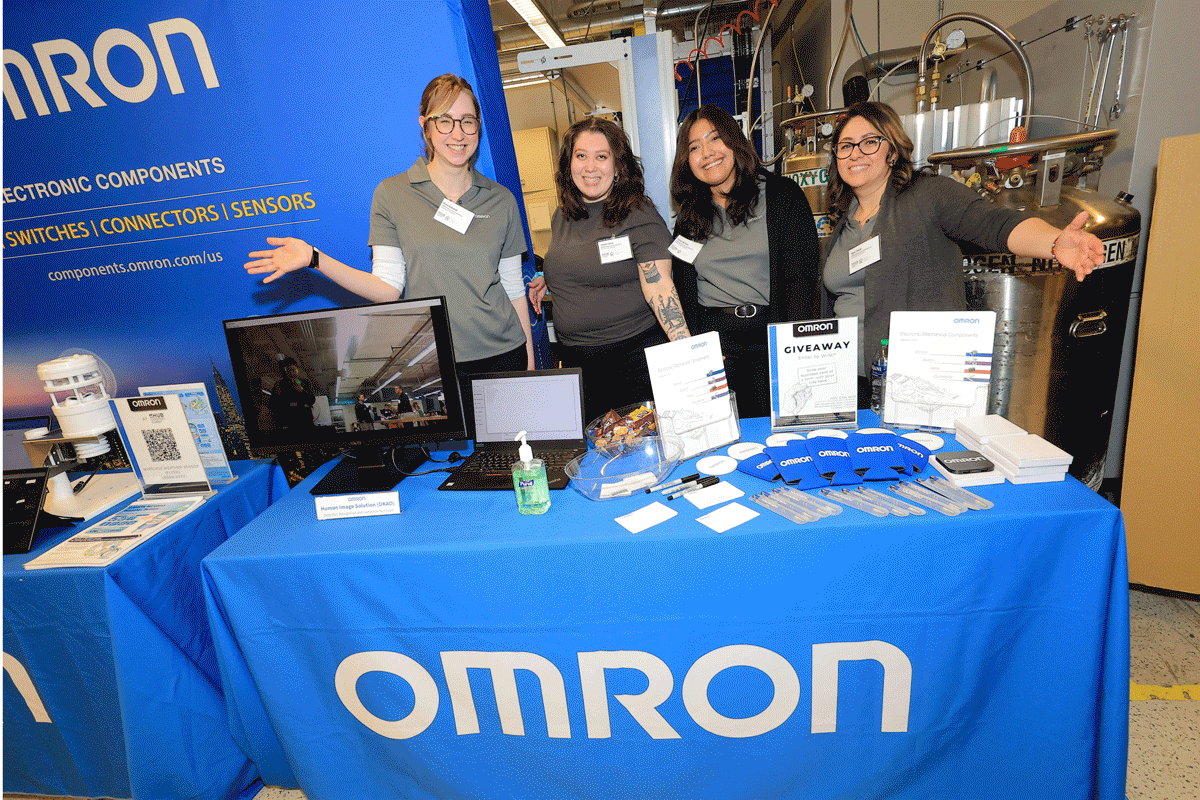 mHUB HardTech Summit
The annual HardTech Summit & Product Showcase opens mHUB's doors to the public to show how mHUB is leveraging its hardtech innovation programs to be a national leader in advanced manufacturing, medical technology, and climate and energy solutions, all while building the most equitable, diverse, and inclusive entrepreneurial ecosystem.
2024 Details TBA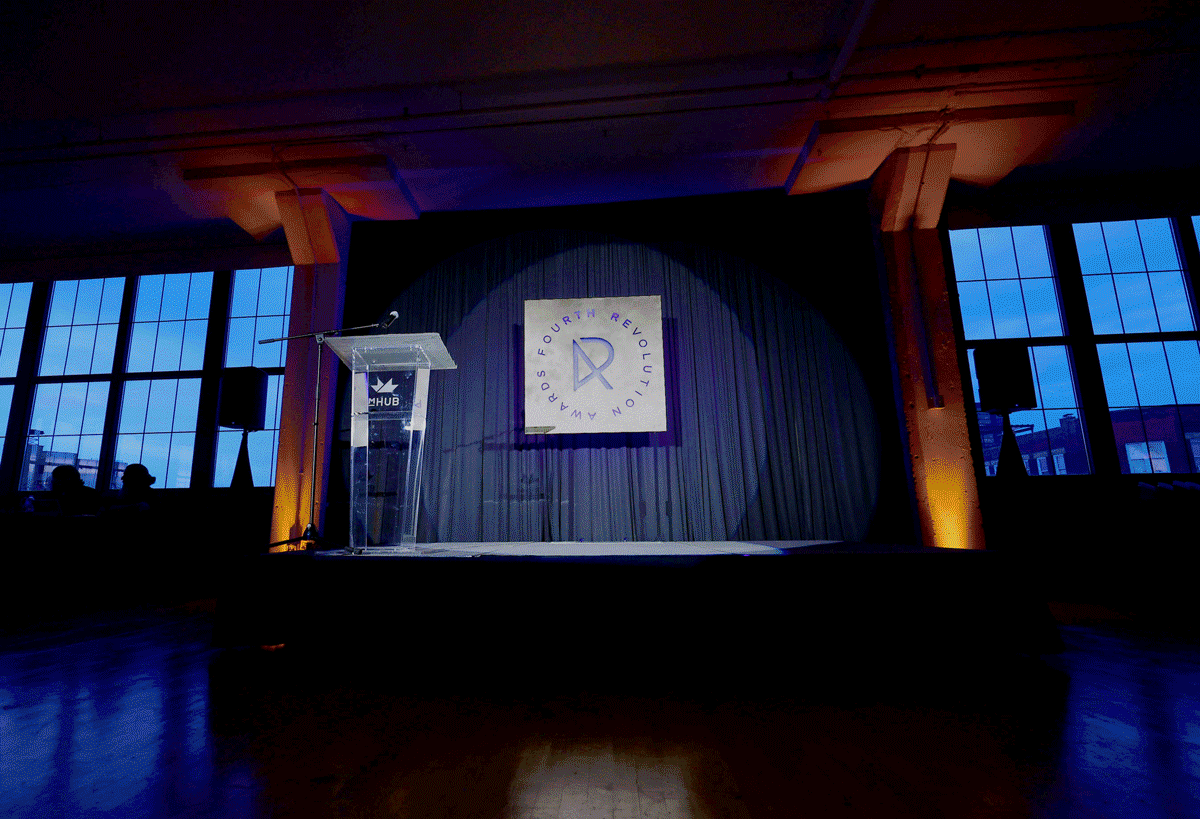 Annual Fourth Revolution Awards
The Fourth Revolution Awards celebrates regional manufacturing and hardtech entrepreneurs for their leadership and innovation as the industry stands on the brink of a new technological revolution.
2024 Details TBA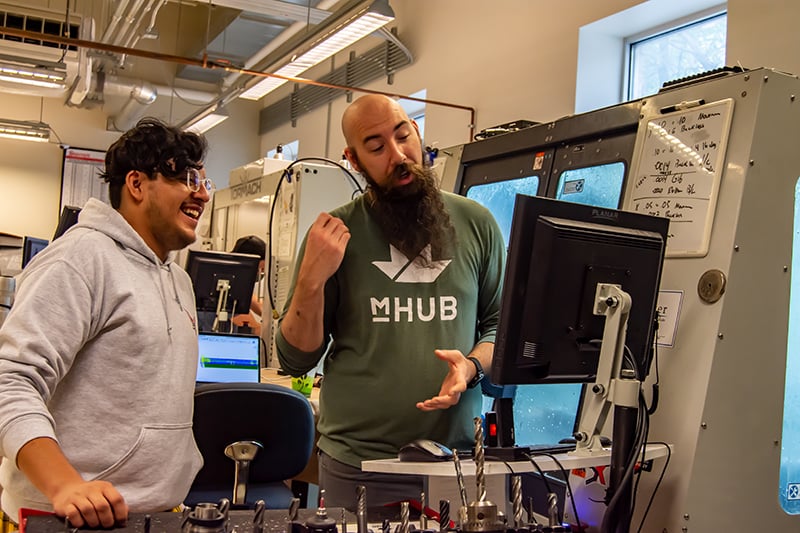 Resources Tailored to Your Unique Startup Roadmap
All classes and events are available to the public. Curriculum courses are tied to a specific track and stage of development, making connections to tools in the mHUB ecosystem to ensure members are maximizing the right resources at the right time.
To unlock auxiliary resources and pair learnings with hands-on guidance and tools, explore membership or Catalyze programs.
Explore Membership