Two Demo Day events held on November 16 & 17, 2021, marked the culmination of mHUB's first accelerator program.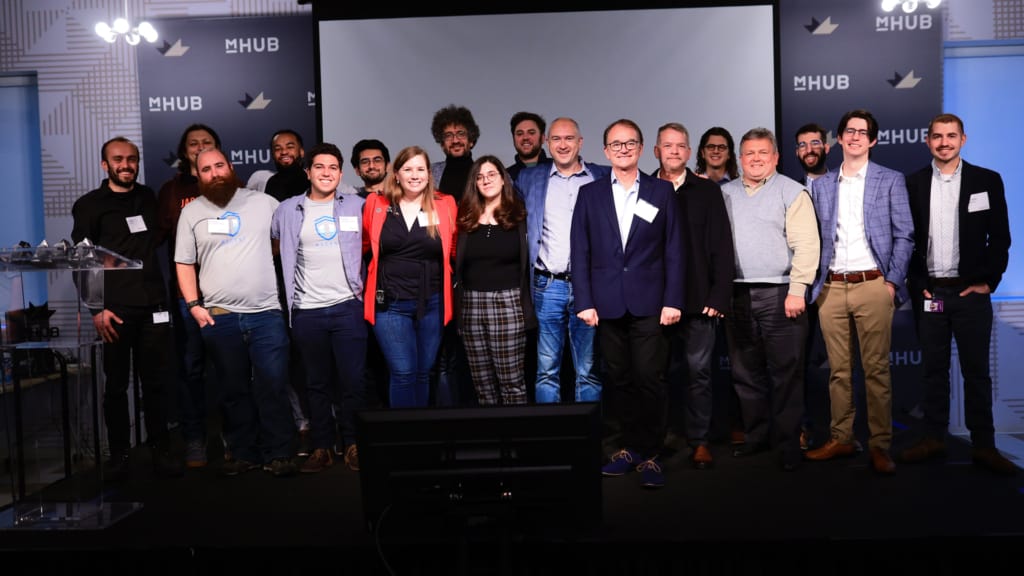 Featuring Industrial IoT startups that began the program in May, the events welcomed investors and industry partners to meet IoT startups at the forefront of smart manufacturing innovation.
At the core of mHUB is its state-of-the-art prototyping labs. Combined with investment and access to a deep network of industry mentors, the accelerator program breaks down the barriers early-stage hardware and hardtech companies face in being able to prototype and scale.
The 6-month Industrial IoT program began with a focus on customer discovery: asking what the real problem and customer pain points are; finding a deep understanding of who the customer really is; and then validating assumptions and hypotheses to inform the product or service. The startups then moved to rapid prototyping. Some fleshed out initial products. Others designed the second generation of an existing solution. In some cases, teams were building for manufacturability purposes.
The third element of the 6-month program was about how to make money. Each startup was matched with a designated mentor throughout the program to help define business and financial models, unit economics, and go-to-market strategy.
All of this resulted in eight Demo Day pitches that showcased the promise of Industry 4.0. It's projected that Industrial IoT technologies will reach a market size of roughly $1 trillion by 2025 to meet the needs of the Fourth Industrial Revolution.
Here's how the 2021 IIoT Cohort is rising to the occasion:
Ant Robotics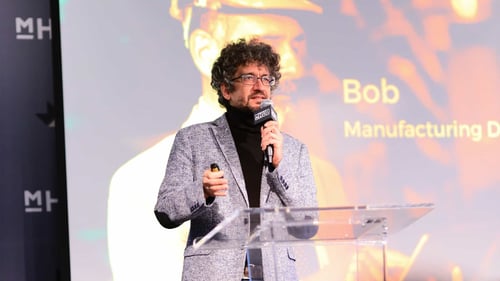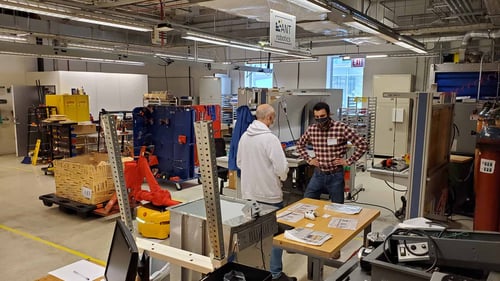 Ant Robotics is working in the autonomous products space, zoning in on material handling in manufacturing. Unlike in warehouse, goods on factory floors are spread out and moved about on carts and pallets of various sizes. Ant Robotics has built an AV solution compatible with carts and pallets of all sizes that can be retrofitted onto existing materials. This reduces both labor costs, material storage space, and the need to build costly ramps and bridges.
Ant Robotics' first customer has already saved $1M+ implementing their solutions.
Ascent Integrated Technology

Ascent Integrated Technology has developed a safety solution that can integrate with existing equipment and gear used in hazardous environments, such as in firefighting. By equipping things like personal protection equipment with sensors, Ascent provides hazmat workers sensorial context and communication capabilities for informed decision making in time-sensitive scenarios.
As of IIoT Demo Day 2021, 40 fire departments were committed to running paid pilots with Ascent.
Compocket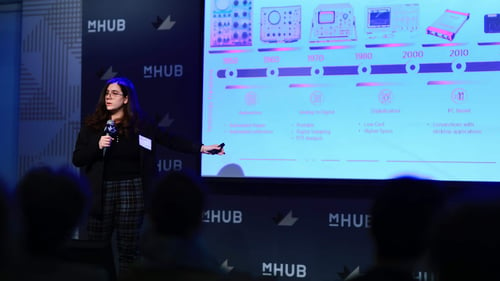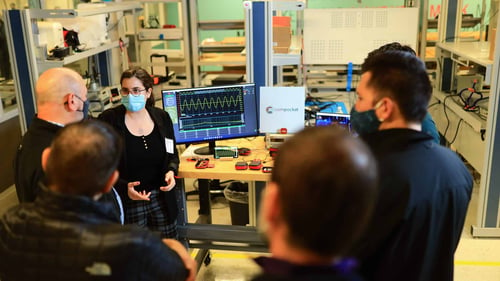 Compocket is miniaturizing tools such as oscilloscopes to the extent that they may eventually disappear. Currently selling the Minis device in marketplaces such as Amazon Prime, Compocket is developing Minis Pro for 10x higher bandwidth, increased input voltage range, and Raspberry Pi Compatibility.
The startup received investment from Avnet, a program corporate partner, to develop signal monitoring modules that integrate directly into motors to complement traditional mechanical sensors, allowing for remote diagnostics and preventive maintenance.
Iothic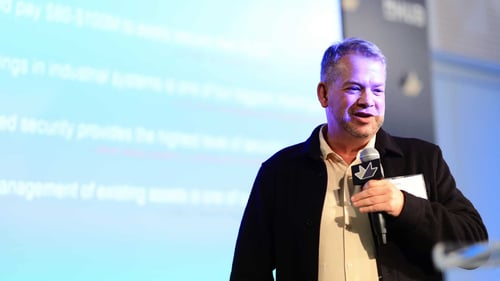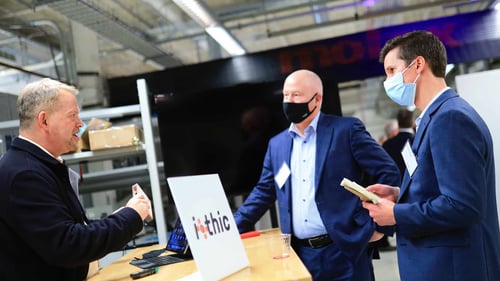 Iothic is making manufacturing, which requires the transmission of and insight into massive amounts of data generated by sensors, wearables, robots, and other smart devices, more secure. Often employed on top of the existing infrastructure of operational tech, these devices are siloed. Iothic solves for the interoperability between old and new devices, but most importantly provides a first of its kind universal security protocol specifically designed for edge computing.
On the second day of the IIoT Demo Day 2021 event, Iothic's P-Quant Relay protocol was approved for trademark in the US.
JustAir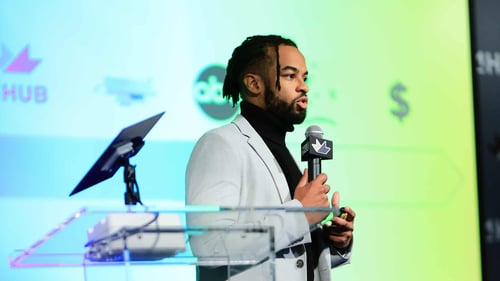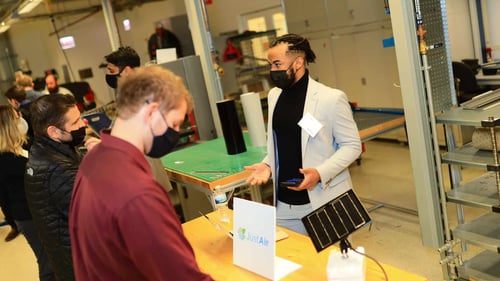 JustAir is creating local air pollution-monitoring solutions to bring greater transparency to the disparities of air quality within communities. The JustAir dashboard layers on community-driven insights, using SMS to send air quality alerts and allow users to report observable conditions.
At the IIoT Demo Day 2021, JustAir announced the startup will be featured in an ABC program to air in early December.
Maxwell Labs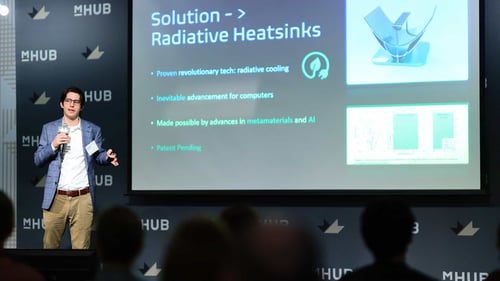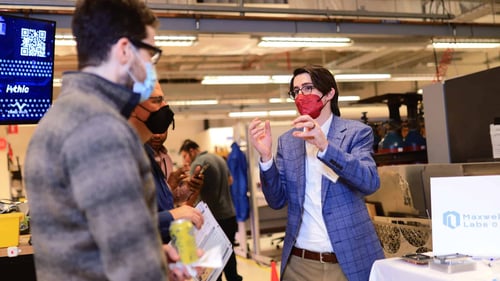 Maxwell Labs is building cooling solutions geared towards high-performance computing infrastructures, such as data centers. Their patent-pending heatsink solution can retrofit to any server and use predictive analytics to prevent hot-spots and costly downtime. It's also a green alternative to current cooling solutions.
As of the November Demo Day events, Maxwell Labs had confirmed three pilots and deployed their solution on over 1M crypto-mining hardware devices.
Stroma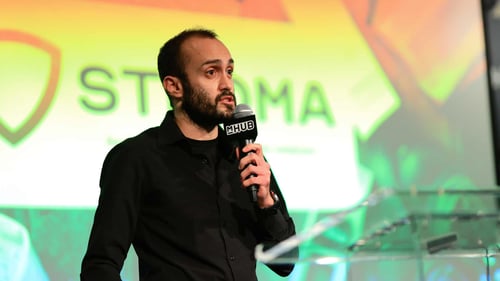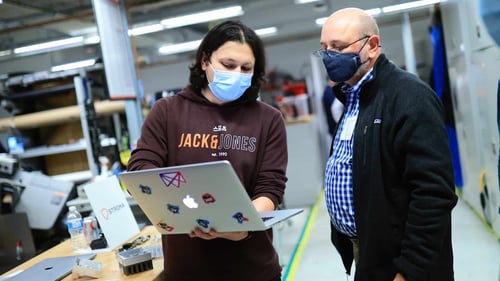 Stroma is building a computer vision system to understand human physiology in industrial settings and stop preventable accidents. Using pre-installed cameras or their own plug-and-play devices, Stroma operates at the edge, pulling data into an integrated dashboard with real-time notifications for detecting things such as worker fatigue and dangerous operator positions.
As of the IIoT Demo Day 2021, Stroma had over 600 active devices in the field and investments from the program's corporate partners Avnet and Panduit.
Thirdwave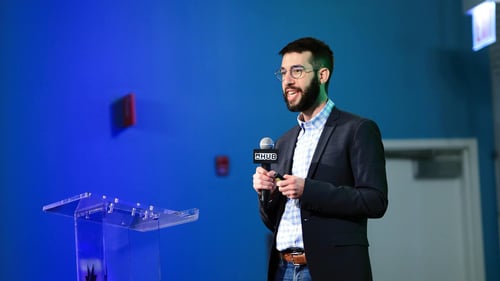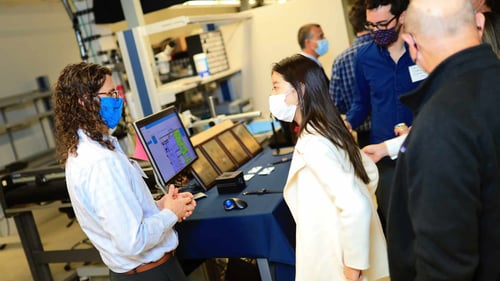 Thirdwave offers a low-code platform for a variety of applications that support person and asset tracking using up-and-coming long-range and low-power LoRaWAN technology. Making IoT accessible, Thirdwave plug-and-play wearables and their corresponding low-code platforms can be custom built and deployed for applications such as dementia care, pet tracking, and industrial worker tracking.
Thirdwave will have 1,200 wearables deployed by the end of 2021 and is a first Amazon-Sidewalk third-party partner.
###
Applications for Energy & Climate Tech cohort opening in early Q1 2022.
If you are interested in being contacted about the next open application window for the mHUB Accelerator, complete the interest form below.