Virtual Pitch Competition for Women and Founders of Color awards a total of $8,500 in Non-Dilutive Cash Prizes to Climate Tech & Energy Tech Startups
The mHUB EnergyTech Startup Pitch Competition showcases cutting-edge hardtech startups specializing in climate and energy technologies. This pitch competition, taking place virtually on Thursday, March 10th, 2022, is designed to support under-represented female founders and entrepreneurs of color.
Startups focused on innovative climate tech and energy technologies can apply to pitch virtually to a group of esteemed judges for cash awards totaling $8,500 and connections to industry decision-makers and investors interested in hardtech.
1st Place Prize: $5,000 cash
2nd Place Prize: $2,500 cash
3rd Place Prize: $1,000 cash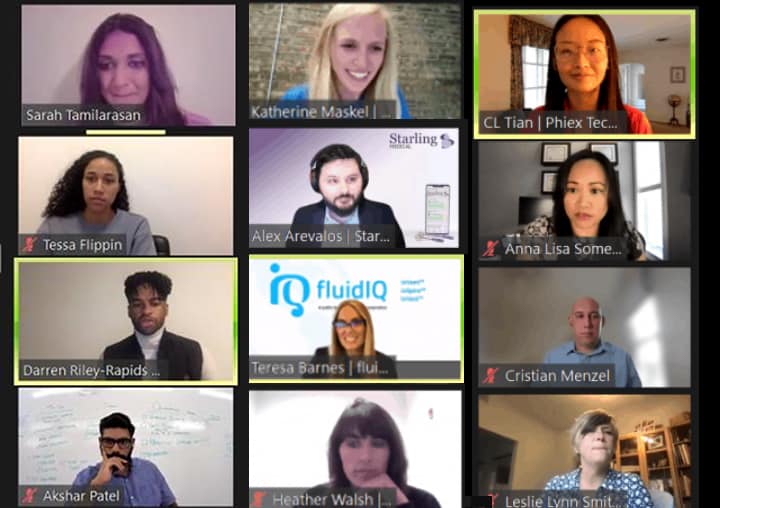 Thursday, March 10th, 2022
This pitch competition will occur online on Thursday, March 10th, between 4:00 pm. and 5:30 p.m. Central Standard Time. If you would like to be in the audience, register to attend as an audience member.
Pitch Competition Eligibility:
• At least one founder of your team must be female or a person of color
• The Climate Tech and/or Energy Tech Startup must be pre-series A
• Must be hardtech startup (with elements of physical product and software)
• Startup must be in the field of Climate Tech and/or Energy Technologies
Areas of Focus:
We are looking for breakthrough climate and energy startups working on hardtech and infrastructure solutions in the following areas:
Renewable Energy
Hydrogen
Carbon capture and Sequestration
Energy storage
Vehicle-to-grid
Heat sink technologies
Distributed energy resources
Sustainable buildings
The internet of energy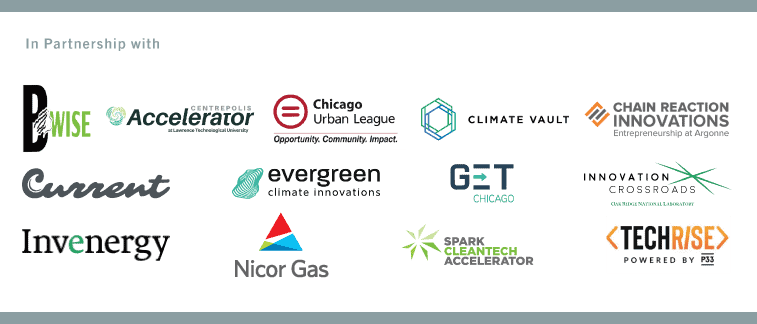 Judges Panel for the Pitch Competition:
Meena Beyers – VP of Business and Community Development, Nicor Gas, a Southern Company
Kelly Evans – VP Entrepreneurship and Economic Development, Chicago Urban League
Utopia Hill – VP of Renewables Project Management and Construction, Invenergy
Leslie McKinney – Chicago Director, Black Women in Science & Engineering (BWISE)
Dylan O'Reilly – Senior Program Manager, Evergreen Climate Innovations
Desiree Vargas Wrigley – Chief Innovation Officer of P33 Chicago & Executive Director of TechRise