mHUB 2022 Annual Report
Embarking on mHUB 2.0
Dear Friends and Supporters,
On behalf of mHUB we are excited to share our 2022 Annual Report with you. This last year was a pivotal one for our organization, marked by the accomplishment of some major milestones and a renewed five-year vision and strategy. It was also marked by the significant growth of our startup community since opening in 2017, which resulted in hitting a huge milestone in January of attracting over $1B in investment, followed by another $450M by the end of the year. In the same five-year period, the startup community exceeded the $1B mark in generated revenue, secured over 460 patents, and created over 5,000 jobs.

In 2022, mHUB took time as an organization to reflect on its mission and the accomplishments and learnings achieved in the first five years. We launched mHUB to change the trajectory of hardtech and physical product innovation and commercialization in Chicago. We are proud of the significant steps we have taken toward reaching the goal of developing an entrepreneurial ecosystem around physical products and hardware innovation and accelerating industry growth by cultivating a community of collaboration and connectivity between innovators, entrepreneurs, and manufacturers. Now, as we look forward to the future, mHUB has set another lofty mission and vision to extend our impact even further:
mHUB Vision: Be the leading commercialization center advancing hardtech solutions that impact humanity.
mHUB Mission: Enable U.S. hardtech innovation and commercialization by fueling collaboration and providing an accessible, hyper-resourced environment to develop, fund, and accelerate clean energy, health, sustainability, and manufacturing entrepreneurship.
To accomplish this, mHUB has defined an ambitious strategy that we believe will lead to more than doubling our economic impact over the next five years. We will look to further lower barriers of access to hardtech entrepreneurship, lead the way in commercializing emerging technologies, especially across clean energy, health, sustainability, and manufacturing verticals, and establish mHUB as an anchor institution in Chicago and the nation.
In support of these broadening goals, we founded the Catalyze Initiative, a program to drive equitable access to hardtech entrepreneurship, and have raised $2.45M toward a 5-year $8.6M goal through the generous support of partners including the Landis Family Foundation, Chicago Community Trust, We Rise Together, Bank of America, Christopher Family Foundation, and a federal congressionally directed spending appropriation. These funds have enabled mHUB to launch its first full-scale programs for underrepresented founders -- the mPOWER cohort programs for women-identifying founders and two hardtech fellowship programs for underrepresented engineers and entrepreneurs. In this next year, we look forward to working with our first Catalyze Initiative Business Support partner, West Side Forward, who received $100,000 from mHUB to launch an intensive business development program for hardtech entrepreneurs on the West Side anchored in Garfield Park.

In August 2022, we closed our first venture fund, the mHUB Product Impact Fund I, at $15.1M with 79 limited partners. To date, we have deployed this capital into 36 hardtech startups with solutions in smart and sustainable manufacturing, medical devices, and climate and energy technologies. These startups were selected from around the world to participate in mHUB's accelerator program through a competitive application process and represent some of the most promising entrepreneurs and technologies that will solve critical problems facing our world. Through our fund and accelerator, we have made increasing access to capital for underrepresented founders a top priority and are proud to report that 47% percent of our portfolio companies have an underrepresented founder on their team. As we move into 2023, mHUB will initiate fundraising efforts to expand and scale our venture capital efforts to support early-stage hardtech innovators.

In the first half of 2022, mHUB continued to lead an effort for the Economic Development Administration's (EDA) Build Back Better Regional Challenge. mHUB built a statewide effort, the Illinois Clean Tech Economy Coalition (CTEC), to scale up Illinois' clean tech economy across energy infrastructure, grid modernization, and long-energy storage. CTEC was selected by the EDA as a national finalist and awarded $500K to develop an economic development strategy for scaling Illinois' innovation and commercialization resources and expanding our workforce and manufacturing capacity. While CTEC was not awarded a Phase II grant, the coalition was successful in securing a State of Illinois appropriation of $25M in the 2023 budget to support CTEC capital projects and future federal grant-supported investments.

As we move forward into 2023, our organization is hyper-focused on solidifying our long-term headquarters and further increasing its resources and accessibility. We accomplished a significant step toward this goal last week with the announcement of our $50M investment in the acquisition and build-out of a historic manufacturing facility within Chicago's Kinzie Industrial Corridor on the city's Near West Side. mHUB's renovation and relocation to this 2-acre site within a designated Opportunity Zone and planned manufacturing district will increase mHUB's prototyping, office, and convening spaces and improve accessibility to mHUB's resources and programming for underrepresented founders on Chicago's south and west sides.

We plan to host a ceremonial groundbreaking later this month, a celebratory sendoff BBQ at our current facility in July, and a grand opening event sometime this fall. We hope to see you at these events and look forward to welcoming you to our new home later this year.

Thank you all for your partnership and engagement as we collectively seek to spur consequential innovation and entrepreneurship that has the potential to impact humanity and grow U.S. manufacturing.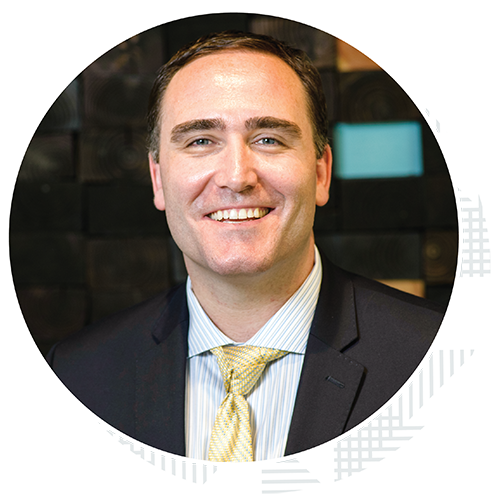 Haven Allen, CEO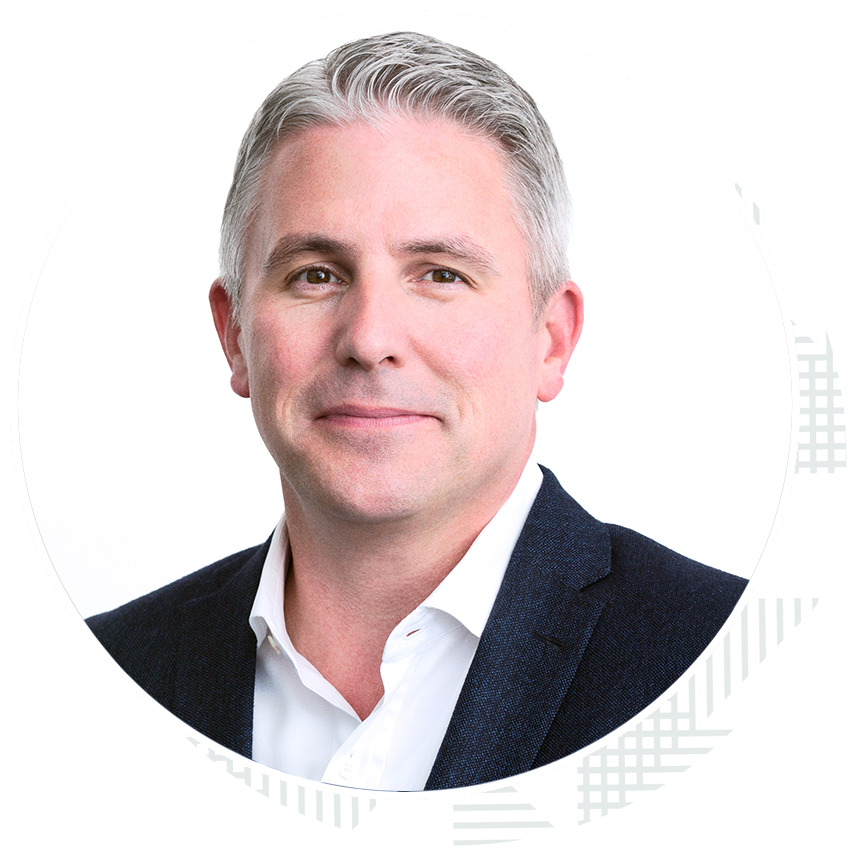 Kevin Willer, Chair of the Board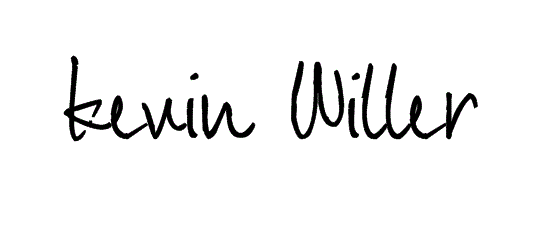 Impact of the mHUB Community
A snapshot of the mHUB entrepreneurial community and its economic impact in 2022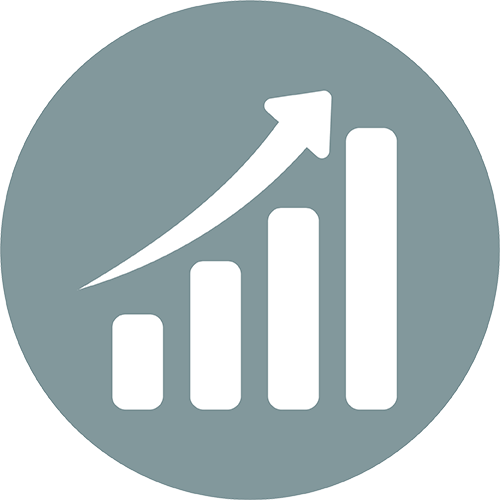 $423,536,800
Revenue Generated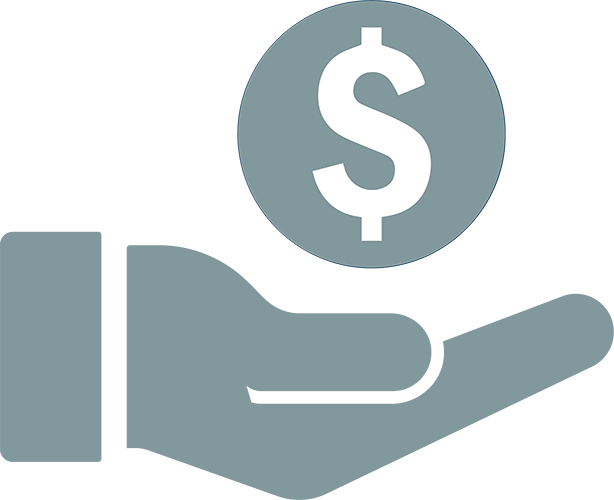 $462,486,975
Capital Raised by Members and Alumni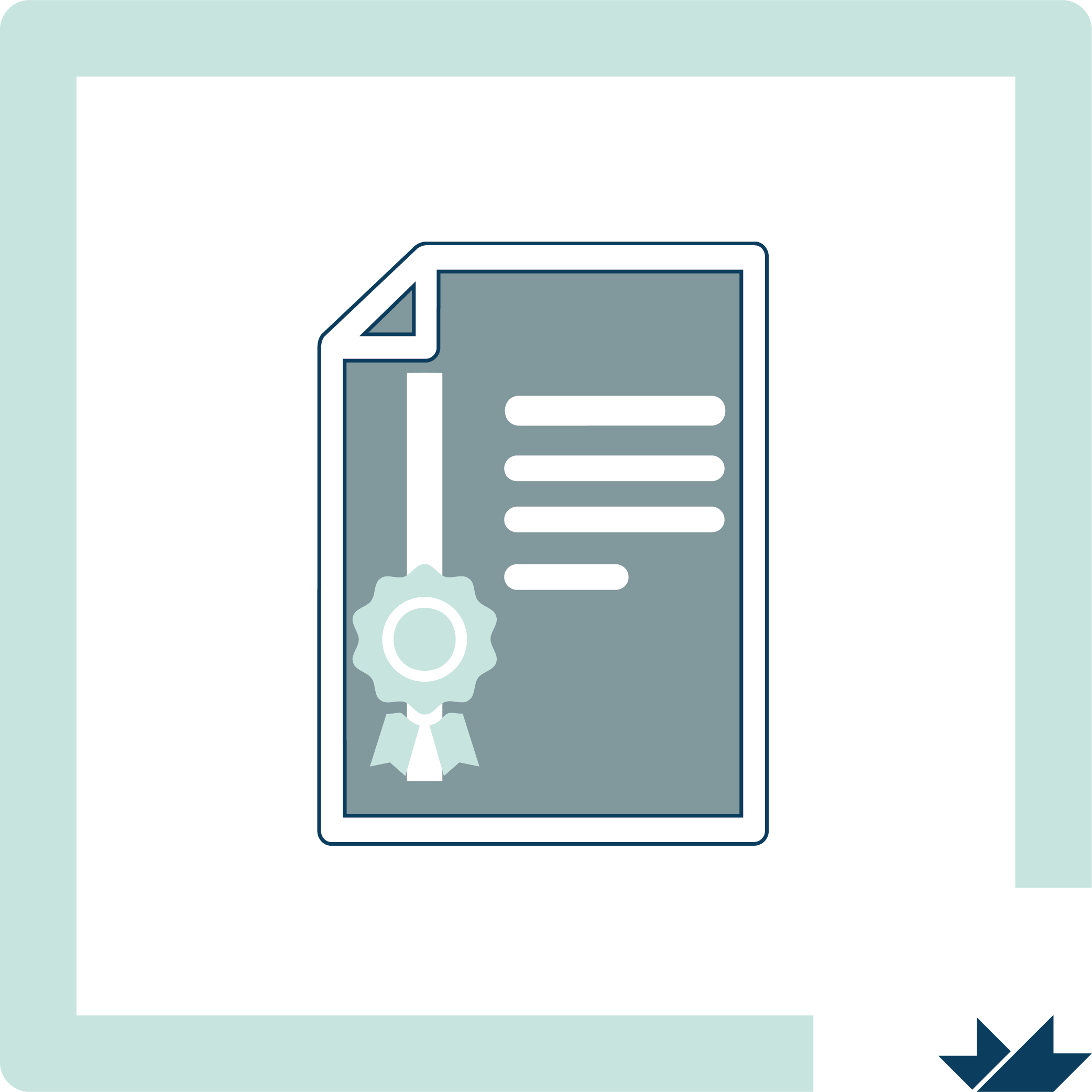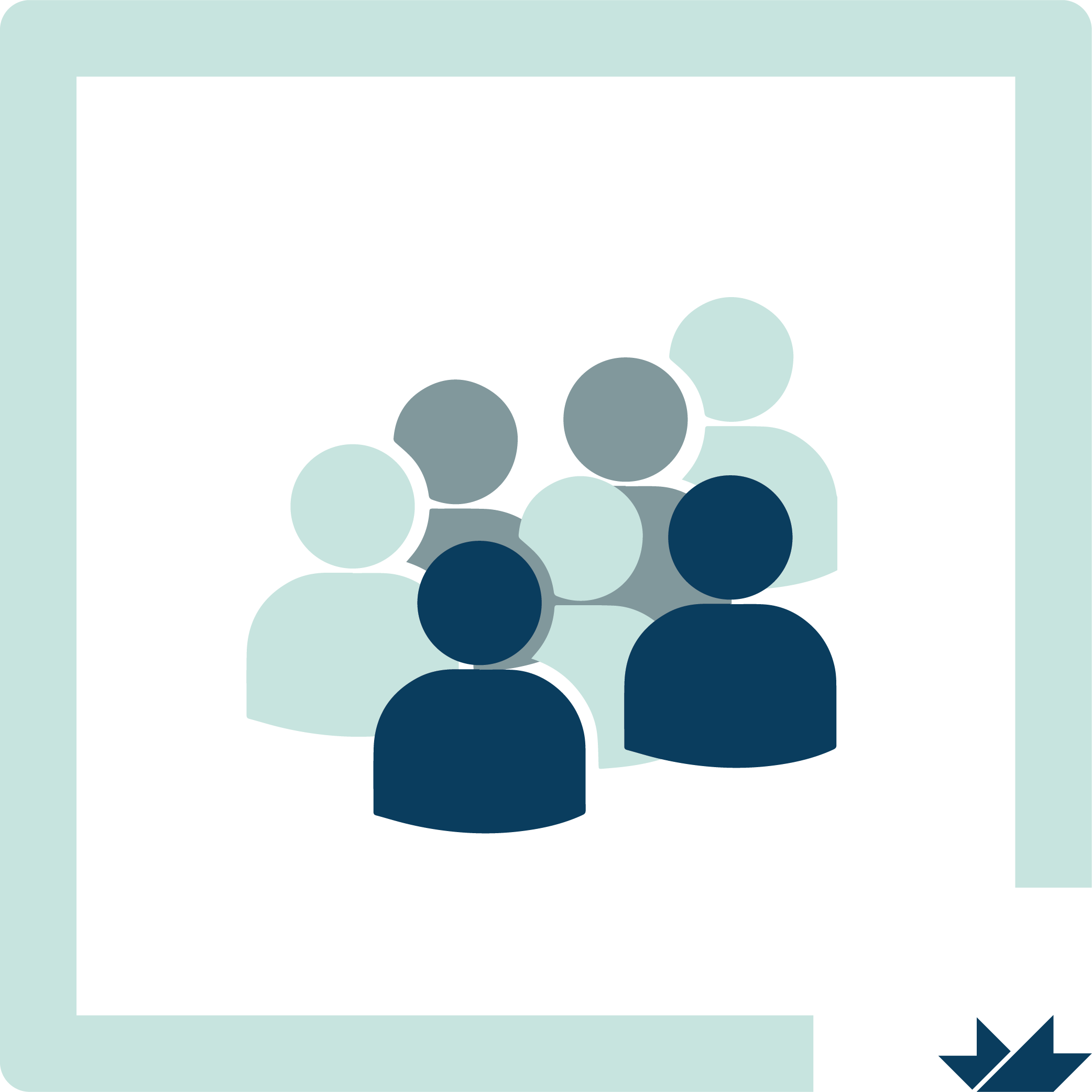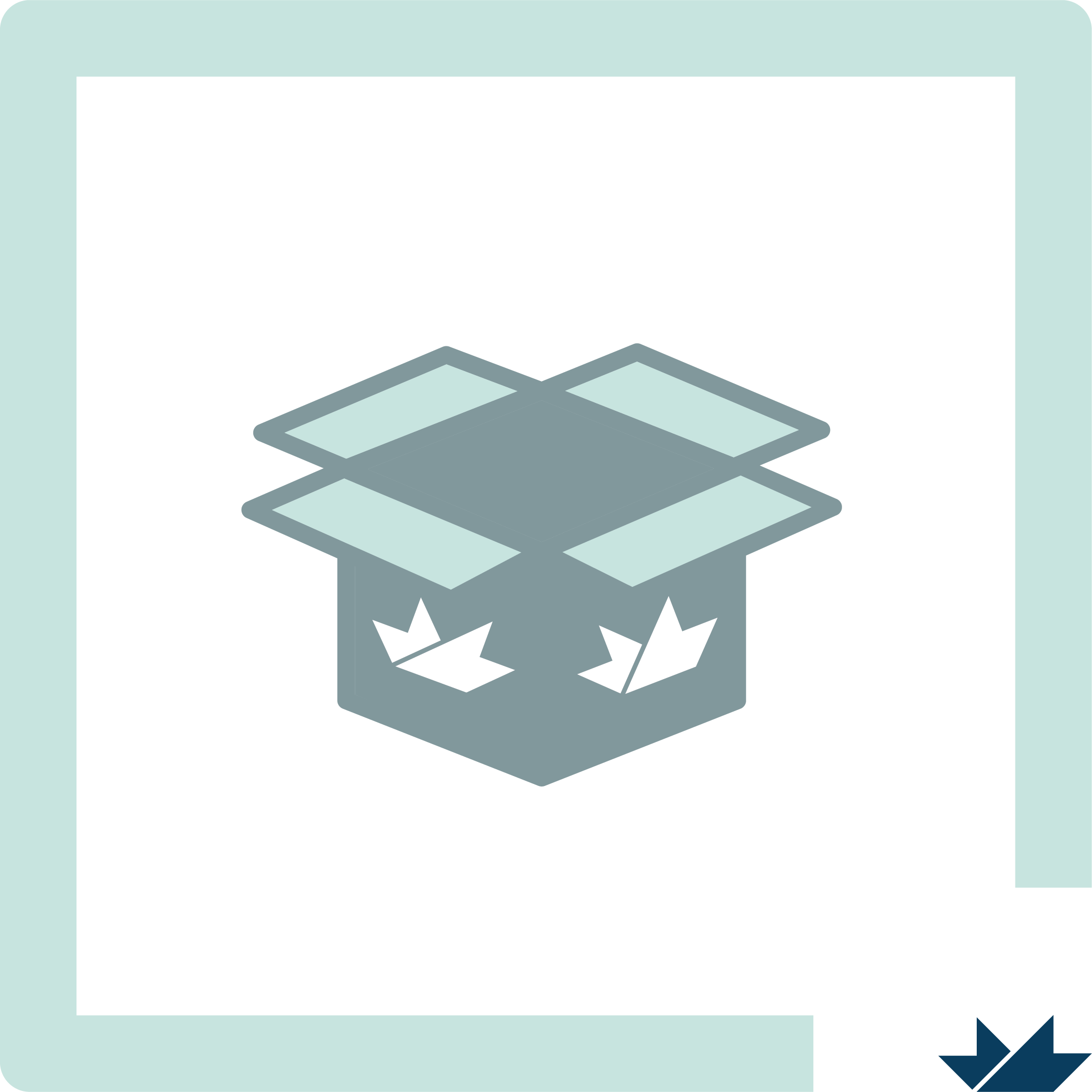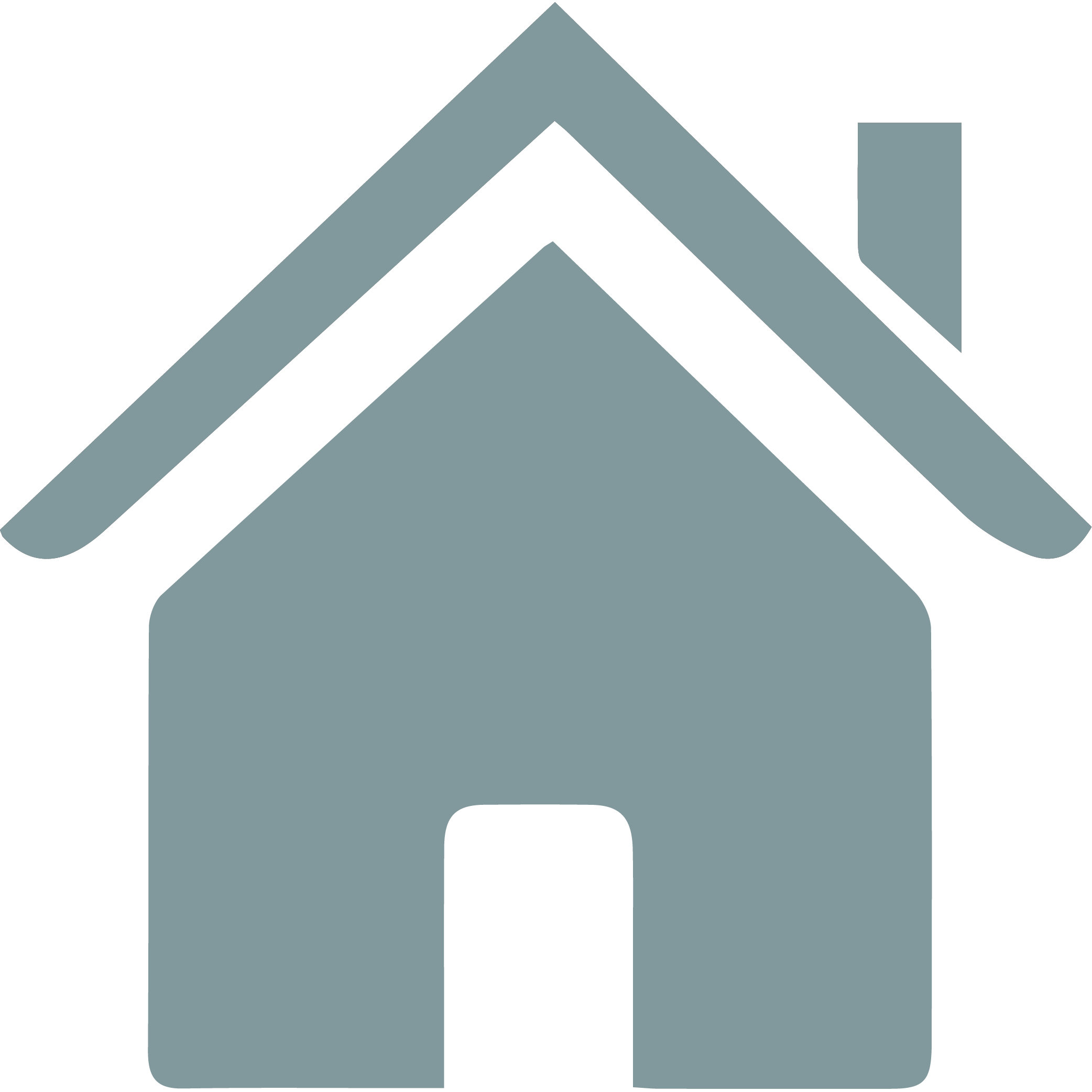 $11,473,000
Spent on Domestic Manufacturing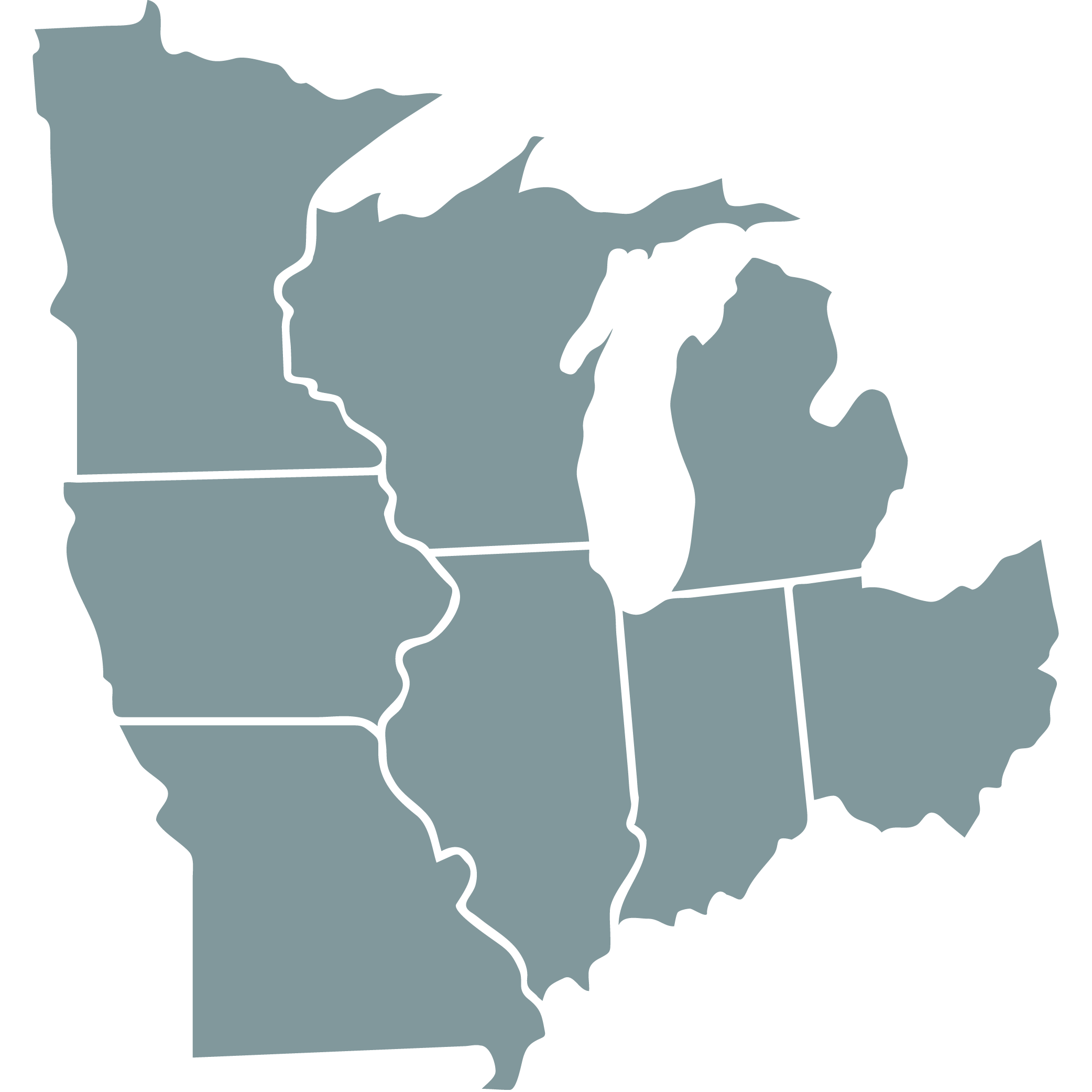 50.9%
Domestic Spend in the Midwest
Tech Concentration by Industry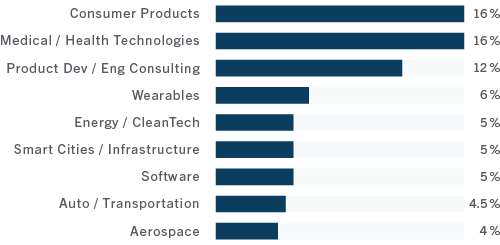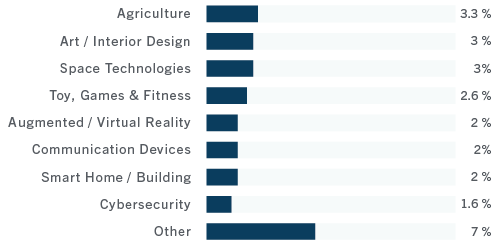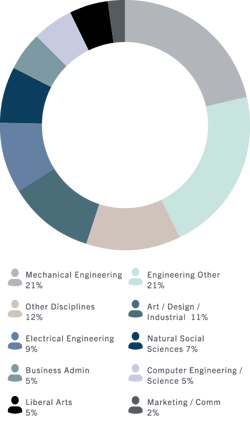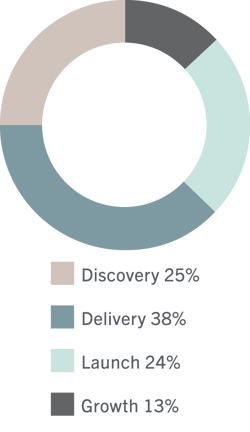 Driving Equitable Access in HardTech
In 2022, the mHUB Catalyze Initiative formalized a series of programs to drive equitable access
The Catalyze Initiative was founded in 2021 and ran pilots through 2022 while raising funds from its first supporting partners. The goal of the Catalyze Initiative is to drive wealth creation for a more diverse set of business owners by supporting underrepresented entrepreneurs at the earliest stages of product development. The programs provide non-dilutive capital, hands-on support, and are designed to meet the needs of entrepreneurs at any stage while ensuring resources from the mHUB network are available beyond technical program timelines.
Catalyze Initiative programs include:
Community Partnerships
The community partnership program will subgrant to a growing number of organizations annually who focus on skill development, technical assistance, and network building. The goal of the program is to invest in partnerships with place-based community organizations. West Side Forward is the first subgranted partner within the program.
mPOWER Founders
mHUB mPOWER programs are designed to rebalance opportunity and access for startups building physical products that are founded by women and people of color. Harnessing the existing resources of the nation's leading independent innovation center for physical product companies, each participant receives hands-on support to turn ideas into HardTech businesses.
Landis Family Fellowship
The Landis Family Fellowship for mHUB HardTech Development Services is a 6-month fellowship program for women and people of color that enables diverse talent to gain access to $6M in equipment and a pipeline for paid work in product design, innovation, and R&D with small- to medium-sized manufacturers.
In 2022, mHUB launched a pilot of the mPOWER Women Founders program, and 13 women participated in the program from March - August. Based on the pilot's success, mHUB opened applications for its first official mPOWER Women Founders program later that year in November.
In May 2022, mHUB announced that the Landis Family Foundation had partnered with the organization to support its fellowship program that connects women and people of color with contract R&D projects for small and medium sized manufacturers. The first Landis Family Fellowship cohort was welcomed in the fall of 2022 and the second in December.
Also in December, the Catalyze Initiative released an RFP for its first, funded Catalyze Initiative Business Support Partner and would go on to announce the selection of West Side Forward in early 2023.
By the end of 2022, the Catalyze Initiative had raised $1.35M from supporting partners
At the close of 2022, the mHUB Catalyze Program had raised $1.35M. To date, that figure has increased to $2.45M in funding. Supporting partners include: The Landis Family Foundation, We Rise Together at the Chicago Community Trust, Bank of America, Christopher Family Foundation, Wintrust, and Verizon.
The Catalyze Initiative is seeking to raise a total of $8.6M to support 5 years of programming that will support nearly 200 companies to generate more than $500 million in revenue, raise more than $300 million in capital, and support more than 3,000 jobs throughout the economy.
To learn more and get involved, visit the Catalyze Initiative page.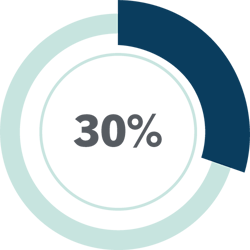 Hear from participants of Catalyze programs
"The mHUB mPOWER program provides advice, classes, mentorship, camaraderie, fantastic new experiences, and a free-thinking environment."

"It's been inspiring, rewarding, and encouraging to meet other women of all ages and backgrounds intersecting in the world of entrepreneurship as we work towards our visions."

"I love the opportunity to have access to use the machines and learn how they can help me with the design and manufacturing of my products."

Coquie Hughes
coquiehughes.com
Accelerating Technologies to Impact Humanity
Advancing the commercialization of smart manufacturing, medtech, climate, and energy innovation
By the end of 2022, mHUB had successfully wrapped its third accelerator program, a 6-month program that fast-tracks high potential startups through hands-on product and business development. The accelerator was founded around three key areas where innovation is desperately needed for a healthy and sustainable future: smart manufacturing, medtech, and climate and energytech.
Celebrating the 2022 Climate and EnergyTech cohort's Demo Day in December marked a milestone for participants as well as mHUB. The organization had officially run an accelerator in each of the three key areas it set out to address. Now, in 2023, mHUB will launch three more cohorts across each of these areas.
Watch highlights from the 2022 Climate & EnergyTech cohort Demo Day
Bridging the funding gap for hardtech founders through the mHUB Product Impact Fund I
In September 2022 mHUB announced the closing of its $15M mHUB Product Impact Fund I. The Fund invests in seed and early-stage hardtech companies accepted into mHUB accelerator programs and was raised across 79 limited partners. It has constructed a portfolio of 36 investments to date. Of its current portfolio companies, 47% have underrepresented founders, 24% have Black or Latino founders, and 41% have women founders.
Startups within the portfolio are developing solutions from carbon capture and thermal cooling to sepsis diagnostics and devices for remote monitoring of drug delivery. In just a year and a half, startups in the portfolio are collectively looking to raise nearly $45M in 2023. They've also received significant support and investment from leading technology companies like Baxter, Panduit, Invenergy, Avnet, and Nicor Gas a Southern Company.
Meet some of the founders in the mHUB portfolio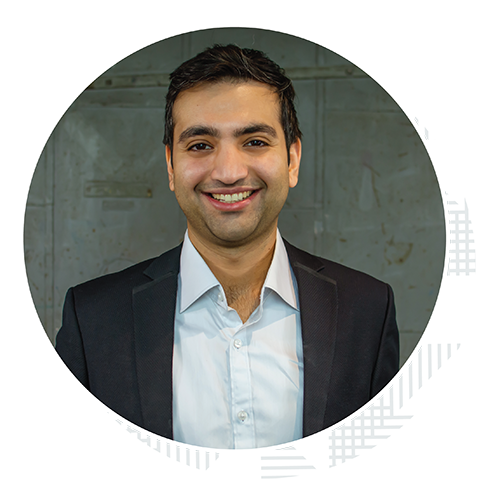 "During the mHUB program, I improved the form factor of the Minimize bracelet and added a new device to the company's product pipeline. This enabled Equibands to address the needs of more patients across the tremor severity spectrum, which has opened up new market segments for the company to serve."
Equibands is developing Minimize, a non-invasive, lightweight and discreet bracelet designed to counteract hand tremors. It aims to restore independence for over 120 million people worldwide living with this condition. The Minimize bracelet is shown to reduce tremor severity by up to 80-95%.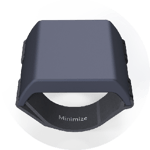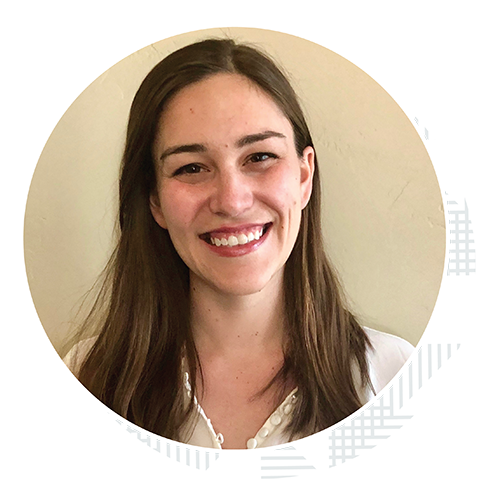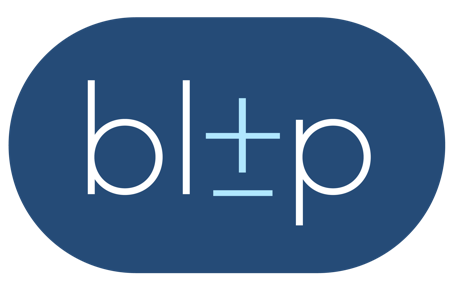 "Hardware innovation is HARD! Scaling a physical product is more complicated than scaling pure software. The smallest ventures have been hit the hardest by recent supply chain chaos, and by participating in the mHUB accelerator Blip has been able to connect with manufacturers, rapidly iterate, and develop strategies for the changing manufacturing environment."
Building from existing whole-home battery technology, Blip Energy is defining a new category of smart home batteries that work for any home. Blip's affordable, accessible, and portable power station leverages grid service integration revenues and second-life battery cell sourcing to keep household costs low. Through the mHUB accelerator, Blip received a total of $150k investment from corporate partners and is now planning its first field deployments for the coming year.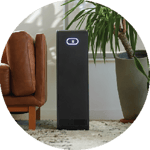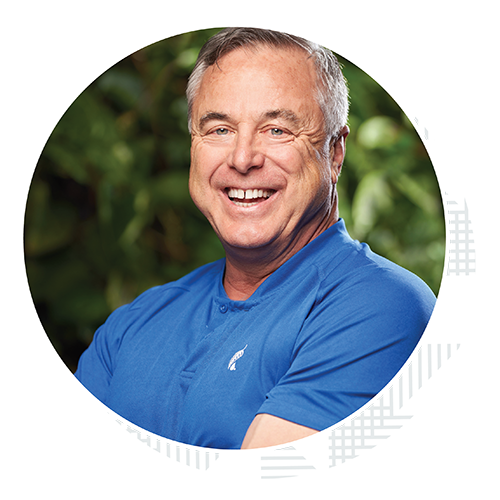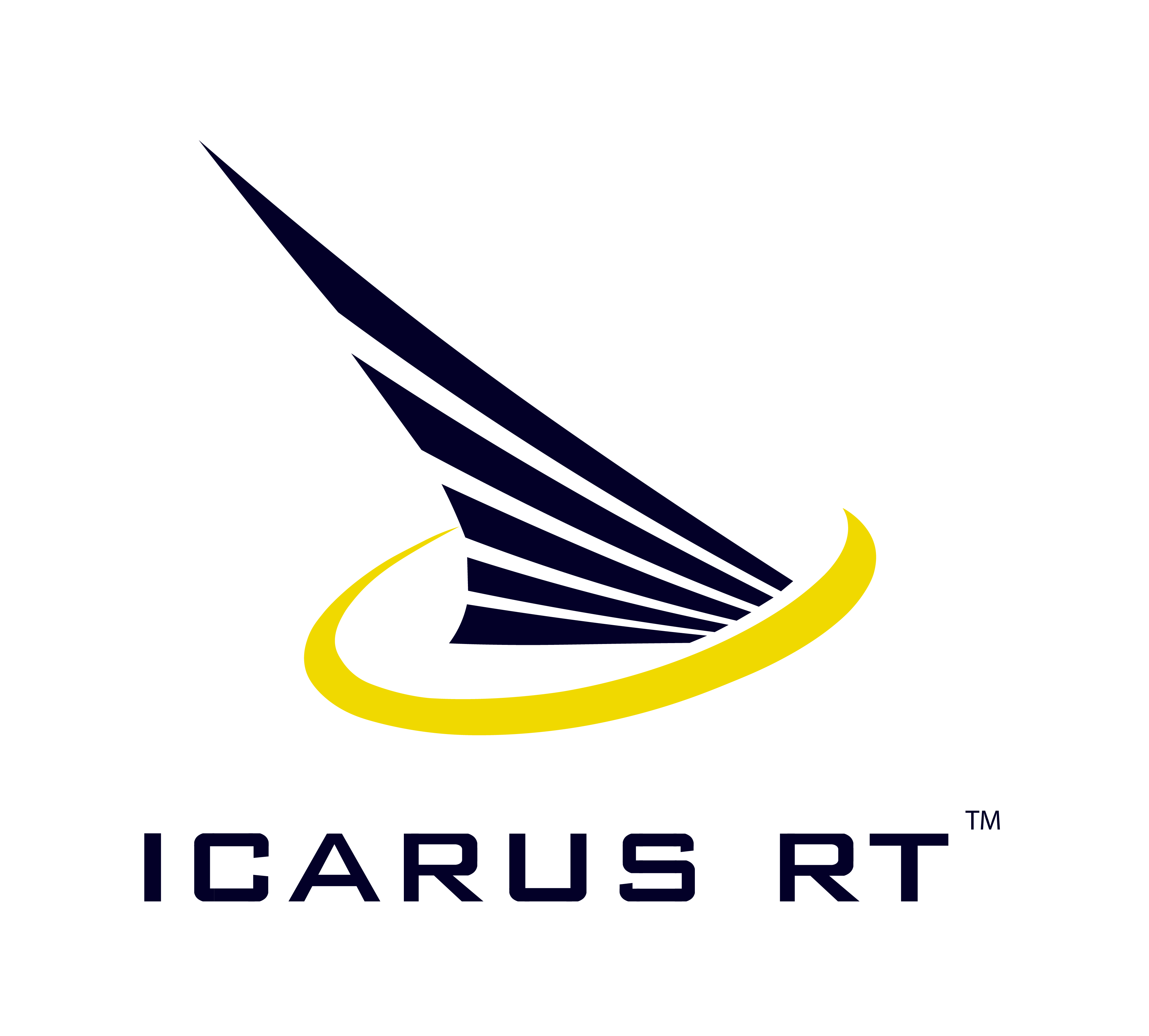 "My board was hesitant to participate in another program. Program Director Thierry Van Landegem persuaded me to take a deeper look and connected me with several previous participants. After hearing another CEO stating "mHUB changed the trajectory of our company", I convinced my board to give mHUB a try. Working with the entire team at mHUB proved to be an invaluable experience at a critical time and changed the trajectory for Icarus."
Icarus RT, Inc. is developing the Quartet system, which stores daytime solar thermal energy and provides hot water while increasing power output by cooling solar PV panels, nearly doubling the overall energy output per square foot of an entire solar array. In March 2023, Icarus won the Fourth Revolution Product Design of the Year Award. This year, Icarus entered a partnership with Upwards Labs to focus business development activities with their member companies in the commercial real estate sector.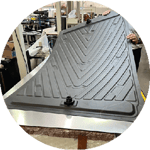 The newest members of the mHUB Accelerator and Product Impact Fund portfolio
In March 2023, mHUB welcomed ten startups into the 2023 MedTech cohort of its 6-month, hands-on accelerator for high-potential medical device businesses. The selected cohort features early-stage ventures focused on commercializing disruptive medical device solutions such as: devices to automate point-of-care diagnostics, continuous monitoring, therapeutic devices, sensors for medical equipment management, and more.
Read more about the current MedTech cohort here.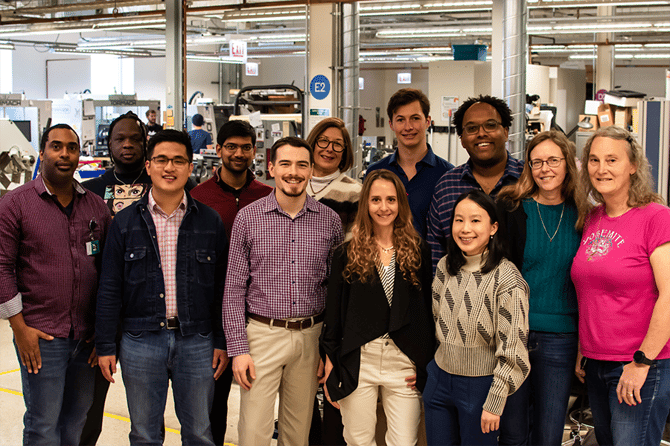 Unparalleled Resources for HardTech Innovation
Supporting startups and entrepreneurs at all stages of development
The 63,000SF mHUB Innovation Center provides a suite of services to support and propel hardtech entrepreneurs to the next level. Whether they are working on a proof of concept and seeking support from an engineer in residence or about to enter a Series A funding round, mHUB provides the tools and resources startups need to run efficiently and make major strides.
In March 2022, mHUB announced its member and alumni community had officially raised over $1B in capital since mHUB's founding in 2017. Since that time, in just one year, mHUB startups have raised an additional $500M in capital. The momentum of mHUB companies is accelerating as the organization embarks on the next chapter of its history.
Innovative member companies that took leaps forward in 2022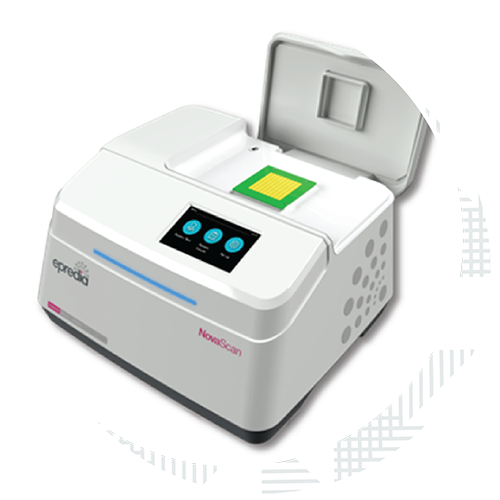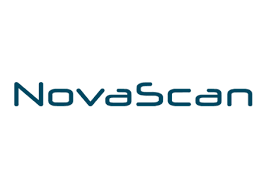 NovaScan, a clinical-stage, venture-backed oncology company, has developed and is productizing a platform technology for interoperative, real-time in vivo and ex vivo cancer detection. Unlike alternatives, NovaScan products do not require large or expensive capital equipment, nor do they require clinicians to undergo long learning curves so they may interpret complicated images. The company's tools are low cost and physicians can learn to employ them the same day they get access. NovaScan has multiple active clinical trials in place. NovaScan is partnering with PHC Corporation – a division of PHC Holdings (T: 6523, formerly Panasonic Health Care) – to develop and commercialize MarginScan™, its skin cancer device. NovaScan's GI and thoracic device, nsCanary™, is in trials in the Texas Medical Center and can be viewed in the clinic here. NovaScan is backed by Builders.vc, GPG Capital, Gore Range Capital and others. The company has been developing its suite of products at mHub since 2021.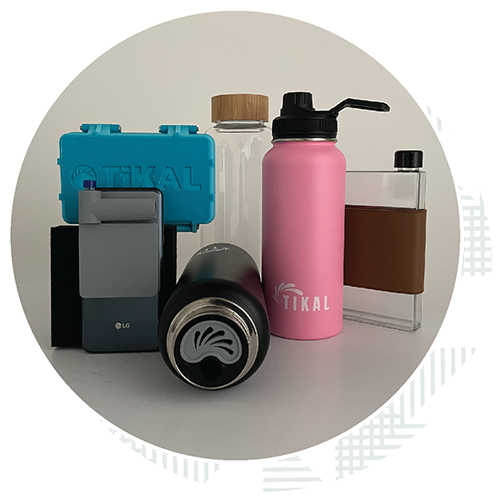 Tikal Industries specializes in water quality testing products and services. Their flagship product, Inti, is a hardware system that utilizes a machine learning-powered RAMAN spectroscopy technique to detect contaminants in water. Tikal currently has two device designs: M-Inti, a handheld phone attachment for infield usage, and Inti Pipe, a compact and rugged module for autonomous testing through pipes. In addition to providing testing for municipalities, Inti can help cities with regular water testing, geo-mapping piping composition for lead service line replacements, testing for cross-contamination detection during construction, and tracking community and environmental health through untreated wastewater testing. Tikal also has a sustainable D2C filter product line which is composed of agricultural waste. The startup joined mHUB in 2022 to expand its product development and manufacturing capacity and is currently raising a $350,000 pre-seed round for 2023.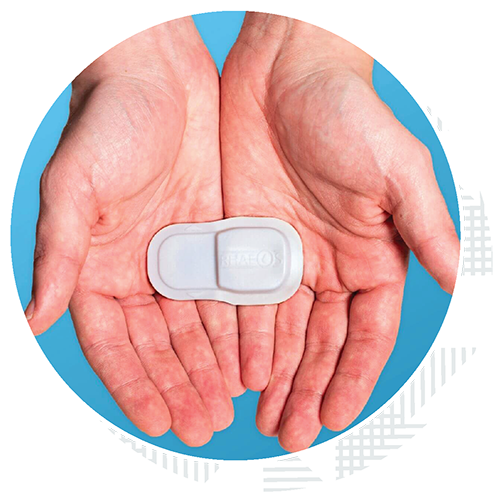 Rhaeos is developing FlowSense, an FDA breakthrough designated platform technology and a noninvasive wireless, wearable skin patch that can assess and monitor fluid flow subdermally throughout the body. Initially targeting hydrocephalus, the device can easily assess cerebrospinal fluid (CSF) flow in shunts wirelessly, bedside, and without capital equipment. Rhaeos closed a $10.5M Series A round at the beginning of 2023, bringing its total funding to >$18M. The funding will support the in-hospital launch of FlowSense as well as an at-home version. It will also help establish a path to better serve people with hydrocephalus in vulnerable communities worldwide. Rhaeos was an mHUB member in 2021.
Meet the mHUB entrepreneur and engineer in residence
Last year, mHUB expanded innovation center resources by bringing on an entrepreneur in residence and engineer in residence. Each bring decades of experience and together bridge the gaps of what hardtech founders need to know to grow successful businesses and build successful products.
All mHUB members have access to consultation and one-on-one mentorship from these experts.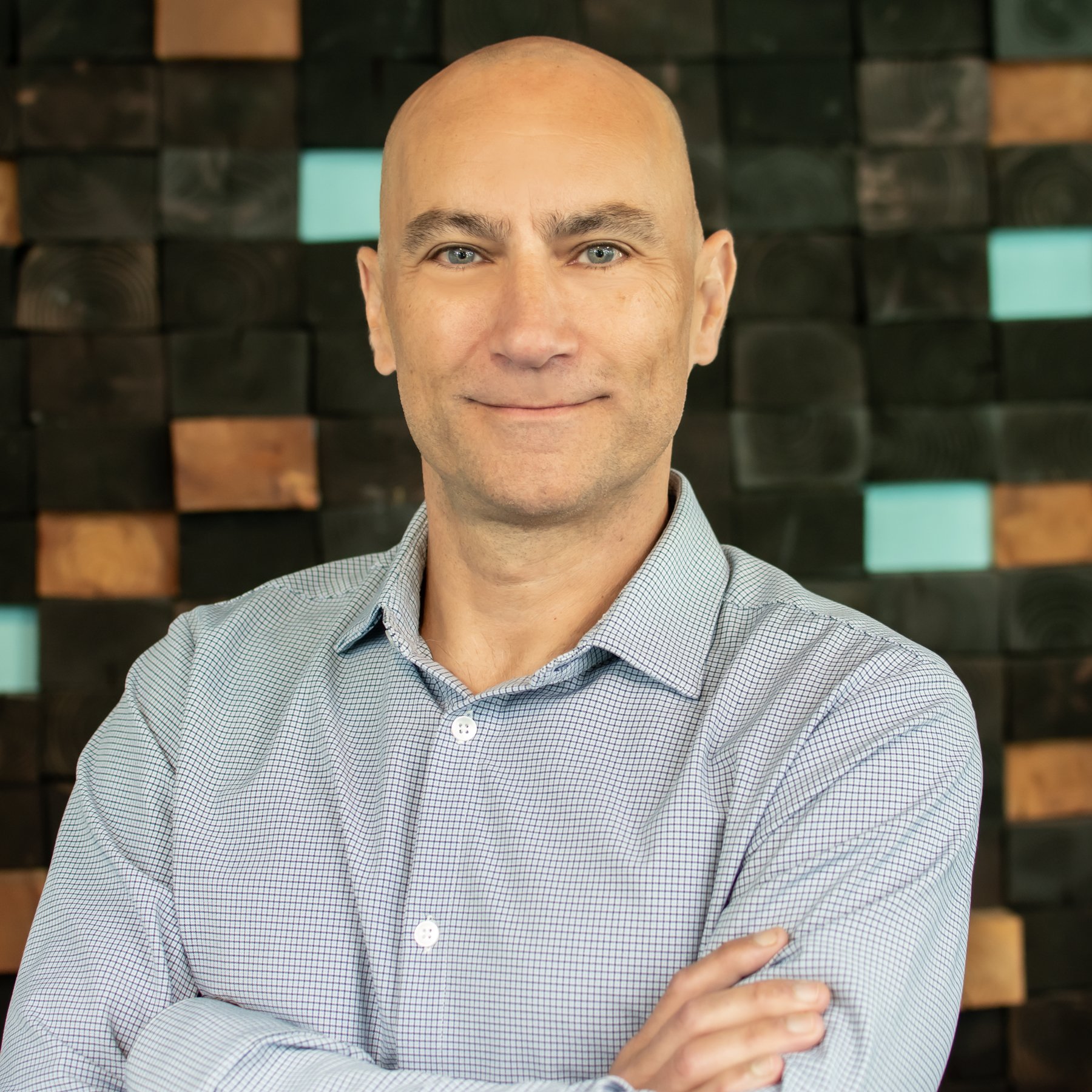 Paul Cushman
Paul is an experienced entrepreneurial generalist with a wealth of experience in Sales, Business Development, Customer Success, and Marketing. Prior to joining mHUB, Paul has led B2B sales strategy at 5 Silicon Valley start-ups, achieving 3 exits to Google, LinkedIn and Verisign. He brings expertise in leadership, building successful teams, optimizing sales and operations, B2B marketing, and customer success.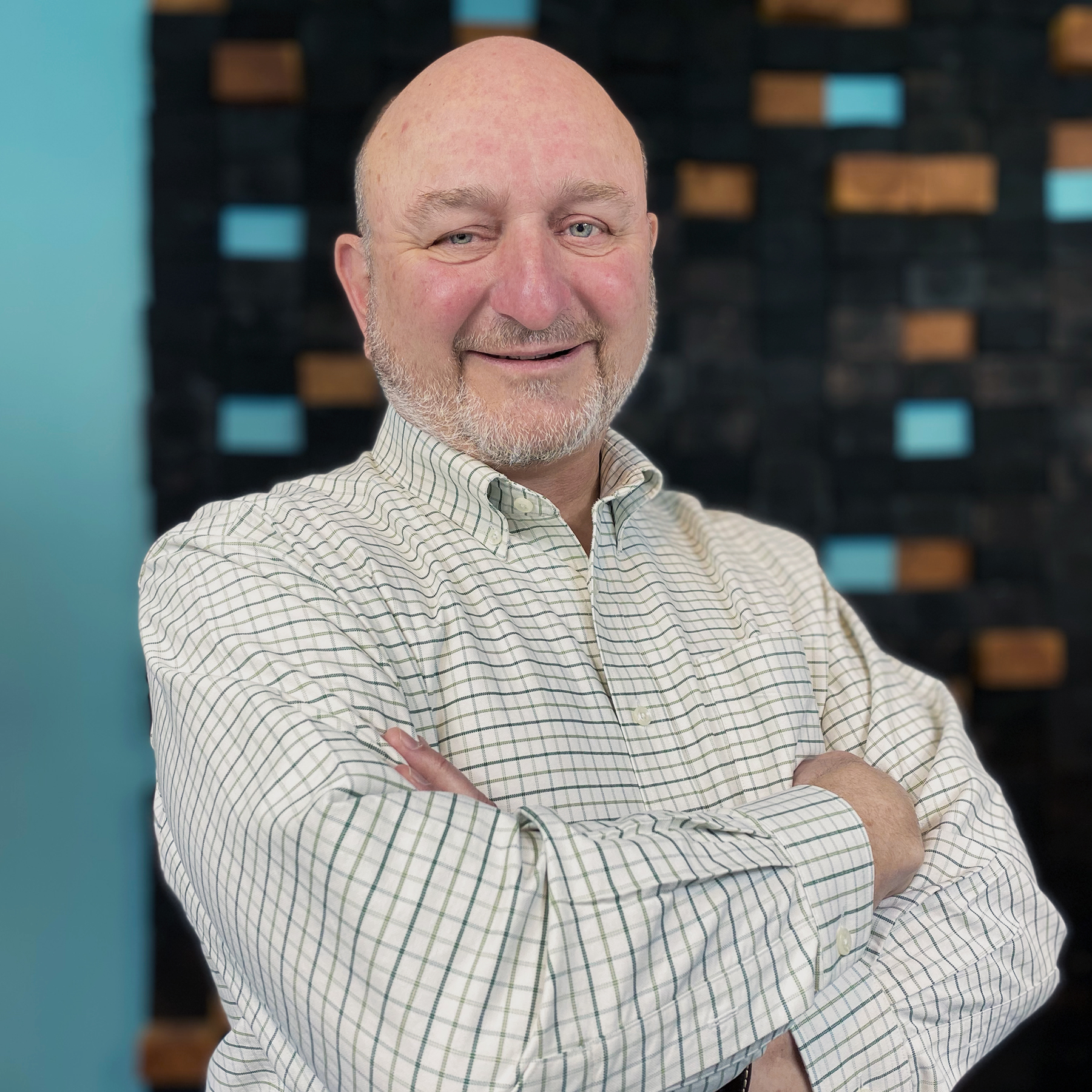 Bob Daniel-Wayman
Bob brings over 30 years of experience in developing and shipping products along with leading quality efforts in a global products and solutions company. Over his career, he developed large scale telecommunications products, a pioneering consumer IoT product, industrial automation, consumer durables, and consumer electronics. Along the way, he was granted 23 patents and served as V.P. of Engineering and V.P. of Quality.
The mHUB ecosystem gains global recognition for leadership in innovation and disruptive hardtech solutions
From funding announcements to tech reviews to recognizing exceptional leadership, 2022 proved that the mHUB network is not only growing in impact and success but attracting attention from the national and global community of industry insiders.
Check out some of the year's coverage by clicking on the icons below.
A Network of Innovators to Fuel Industry R&D
mHUB HardTech Development Services provides access to top engineering and product development talent
mHUB HardTech Development Services connect startups and manufacturers to a rich talent pool of over 500+ highly skilled engineers, designers, and developers for contract R&D projects. These partnerships enhance the region's ability to commercialize innovation. They also connect startups with highly trained experts before they're able to hire and scale their own teams of engineers.
Whether serving a manufacturer or startup, mHUB HardTech Development Services provides entrepreneurs with revenue generating work. To date, mHUB has infused over $4M of income to members through Hardtech Development projects. In 2022, mHUB's Hardtech Development Services generated $1.19M of income for members while serving 50 clients.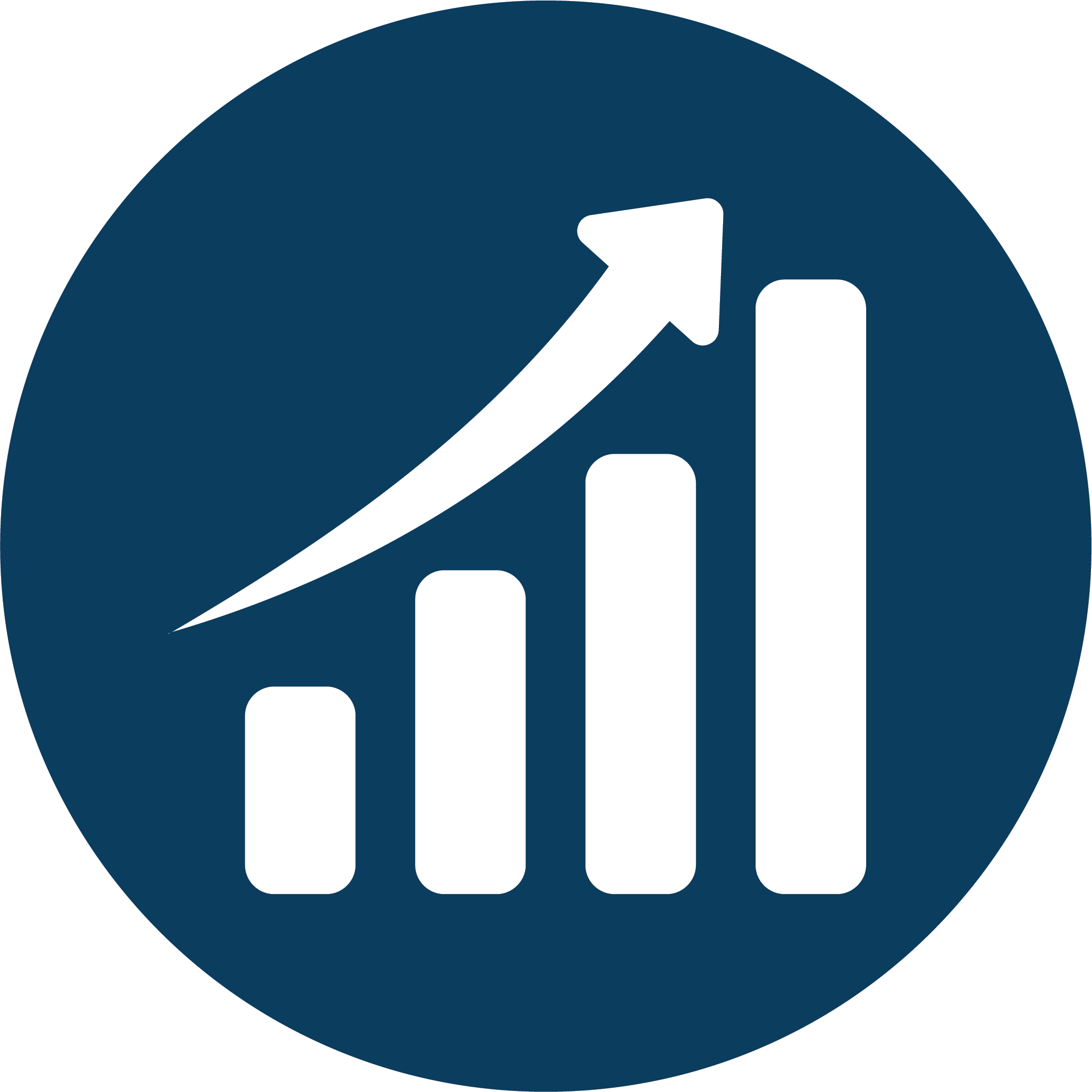 $1.19M
Revenue generated for members in 2022

50
Valued customers served
Case studies from mHUB HardTech Development Services 2022 projects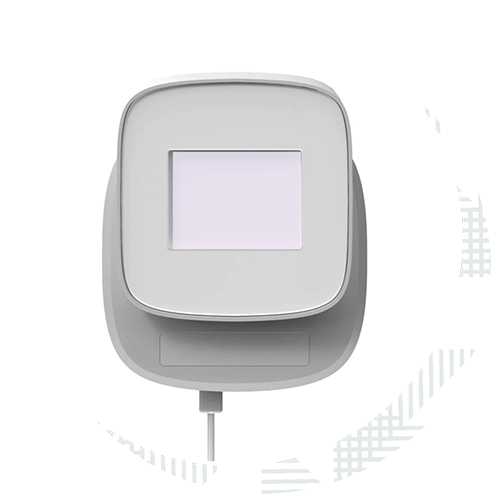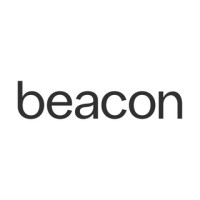 Beacon is a Chicago-based startup that builds cutting-edge, disruptive technologies to positively impact the health and wellness of individuals and communities. Beacon's namesake product is a disinfection solution that leverages germicidal ultraviolet light, the first wavelength of UV light scientifically proven to be safe and effective for use around humans. In April 2020, the Beacon team connected with mHUB HardTech Development Services for manufacturing expertise to bring Beacon to life. Fast forward to the end of 2022, Beacon was ready to iterate their product to prepare for the market. mHUB was able to see them through a 2023 product launch.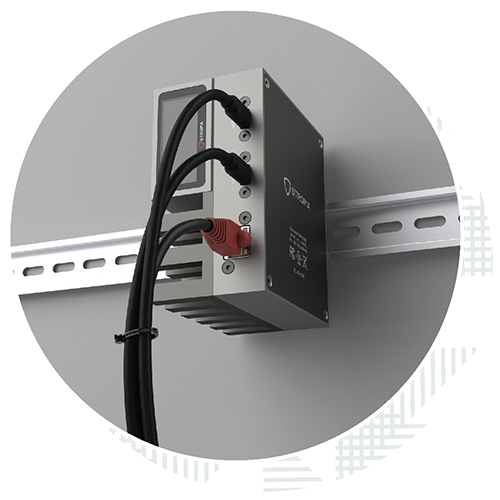 Stroma is building a computer vision system to understand human physiology in industrial settings and stop preventable accidents. In May of 2021, Stroma Vision co-founders Anil and Mete, CEO & CTO, showed up at mHUB's 63,000 square foot prototyping facility - ready to propel their startup through the mHUB Accelerator. Through that program, Stroma was introduce to mHUB HardTech Development Services and continued working with the team through 2021. In April 2022, Stroma's WorkSafe™ system won a Red Dot Design Award.
Convening the ecosystem around hardtech innovation
In 2022, mHUB brought back its annual anniversary event, and more, to an in-person format
In June of 2022, mHUB celebrated its five-year anniversary at it's annual Product Showcase and Demo Day event (now the mHUB HardTech Summit). With nearly a thousand people in attendance, the day included 50 hardtech demos, 25 startup pitches, 3 panel discussions, a lively keynote, and an afterparty that enabled entrepreneurs, manufacturers, investors, and corporate teams to expand their network while celebrating mHUB's fifth year in operation.
2022 also saw the return of a live Women In Manufacturing event in October, convening nearly 200 change-makers from across the region in celebration of women in hardtech industries. Held midway through Manufacturing Month, the event featured networking opportunities, insights from industry experts, and an interactive activity to close out the program. It was supported by title partner Verizon and supporting partners Milwaukee Tool and the Illinois Department of Commerce.
Coalition building around the cleantech economy transition
Towards the end of 2021, it was announced that the 2025 Clean Tech Economic Coalition (CTEC), led by mHUB, a Chicago-based hardtech and manufacturing innovation center, had been recognized by the U.S. Economic Development Administration for its potential to accelerate the transformation of the region's economy by growing clean energy technologies. It was selected as one of the 60 Build Back Better Regional Challenge finalists, from a pool of 529 applicants, to receive a grant of approximately $500,000 to further develop the six programs proposed through the coalition, which includes 19 partners.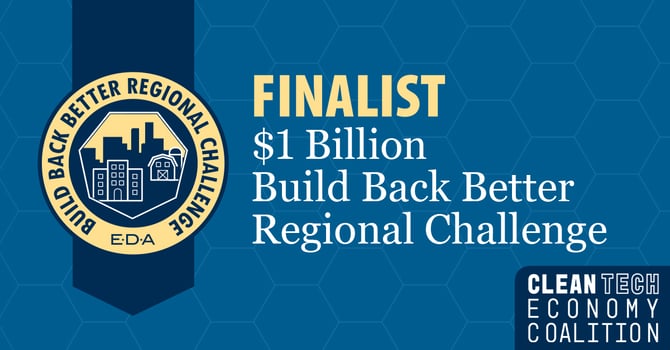 While CTEC was not awarded a Phase II grant, mHUB continued to lead CTEC throughout 2022 to refined its project scope and overall strategy to position the coalition for future funding opportunities at the state and federal level. To date, CTEC has secured a $25M appropriate from the State of Illinois to support capital projects and support future federal grant-supported investments.
To learn more about the coalition, visit 2025cleantech.com.
mHUB's Future in the Making
After five years, mHUB transforms into a HardTech institution
In 2023, mHUB will embark on a new chapter that will establish Chicago and the greater Midwest as an epicenter of the Fourth Industrial Revolution. In May 2023, mHUB announced that it will be relocating to an opportunity zone between Chicago's growing tech sector in Fulton Market and the Kinzie Industrial Corridor. This will solidify the connective tissue that has positioned mHUB as both a community and economic development asset and transform the organization into a national institution.
The new facility at 240 N. Ashland will extend the reach and footprint of mHUB's hyper-resourced environment that accelerates the commercialization of hardtech technologies while growing U.S. Manufacturing. It will fuel further collaboration with industry. It will expand lab facilities to accommodate deeper prototyping and testing. And it will offer an accessible home to reach communities that have historically experienced roadblocks to participation.
Read more about the $50M publicly funded acquisition and build-out of mHUB's new home.
Supporting the future of innovation in Chicago and beyond
Over the last six years, mHUB has built a world-class incubator for established and emerging manufacturing companies, brought together a talent pool of over 600 engineers, designers, and scientist to facilitate R&D collaborations, and launched a venture fund to support 3 accelerator programs and startups from around the world.
Located in an opportunity zone, the relocation will allow mHUB to further advance its system-wide approach to reducing barriers and de-risking entrepreneurship for all founders while attracting investments that ensure wealth and jobs are created in Chicago's most under-resourced communities.
By 2027, the impact of mHUB's expansion will result in:
996 patent registrations
974 businesses supported
9,530 direct jobs created
13,754 indirect jobs created
$310M spent on US manufacturing
$2.8B of revenue generated
$5.4B of investment attracted
If you would like more information on how to get involved as a corporate or philanthropic partner, please reach out to Shannon McGhee: shannon@mhubchicago.com
Thank You for Being Together
TO OUR PARTNERS, TEAM, AND BOARD
Our Mission
Enable U.S. hardtech innovation and commercialization by fueling collaboration and providing an accessible, hyper-resourced environment to develop, fund and accelerate clean energy, health, sustainability, and manufacturing entrepreneurship.
WE ARE MAKERS AND MANUFACTURERS.
COMING TOGETHER, TWO EQUAL PARTS.
A LAUNCHING PAD. A SPARK.
ACCELERATING IDEAS AND PRODUCTS.
Keep in Touch with mHUB
Stay connected to what mHUB and its innovative community by joining our email list for monthly updates and event notifications.