mHUB's Catalyze Initiatives exist to drive equitable access within the HardTech innovation ecosystem and currently expand across three major programs: Community Partnerships, mPOWER, and the Landis Family Fellowship.
The Landis Family Fellowship for mHUB HardTech Development Services is a 6-month fellowship program for women and people of color that enables diverse talent to gain access to $6M in equipment and a pipeline for paid work in product design, innovation, and R&D with small- to medium-sized manufacturers. Get to know some of the Winter 2022 fellows, who began their program in December.
Introducing the HardTech Development Fellows class of 2022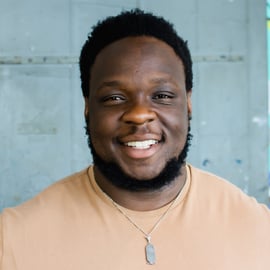 I am a scientist, entrepreneur, dancer, and cook born and raised in Kenya and now living in Chicago. I'm the Co-founder and CEO of Dawatek, a medical device company building a portable device that can diagnose infectious and chronic diseases in five minutes using lasers and machine learning. I started this journey to create advanced medical devices that are better, more cost-effective than current devices on the market, and easily accessible to anyone regardless of their location, so that no one else suffers due to lack of access to technology the way my family did in Kenya. I joined the mHUB Landis Fellowship because I was interested in how the program caters to those who love to learn new skills and want a foothold within the hardware contracting space. I'm excited to learn some mechanical and electrical engineering as well as 3D printing so that I can build more medical devices by hand. My desire to create medical devices manifested while designing Physical Chemistry lab protocols for research as an undergraduate student at Grinnell College, where I graduated in 2015 with a bachelor's in general chemistry and was a Graduate-Student-At-Large (GSAL) at University of Chicago. In my free time I love to cook and DJ. I'm also a Latin/afro beats instructor, performer, and team director at Latin Rhythms Dance Academy.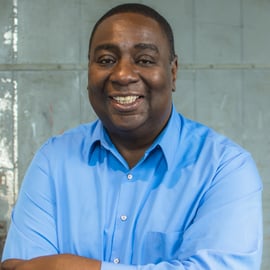 I was born and raised on the south side of Chicago. My father was a veterinarian, and my mother was a science educator. My father owned and operated a successful Veterinarian hospital for over 40+ years. which first inspired my interest in running a business. When I was a child, my friend and I built Go-Karts, which set me on the path of mechanical engineering. As I approached high school, home computers became popular, and I taught myself how to program and code in basic and assembly language. I enjoyed the production of sound and blinking lights from the computers and decided to major in Electrical Engineering at Tuskegee University in Tuskegee, AL. After college, I worked in product design and development for several Fortune 500 companies including Raytheon, Molex, Motorola, GE Healthcare, and Baxter Healthcare, Stryker, and Continental Automotive.
My family and friends knew that I had an engineering background, and I was often asked for advice on how they could make their product ideas a reality. I saw a business opportunity and formed iMagine-it-Tech. iMagine-it-Tech helps inventors bring their products to live. iMagine-it-Tech was launched in March 2013 and will be celebrating 10 years of helping inventors in March of 2023.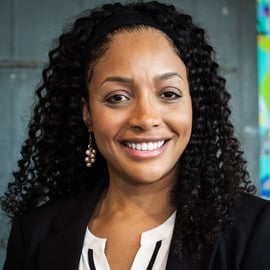 I received my Bachelors of Science in Industrial Engineering from the Florida A&M University/Florida State University College of Engineering. I also received a certificate in Project Management from University of California, Irvine. The foundation of my career is Manufacturing Engineering for Aerospace defense contractors building fighter jets, missiles, etc. I was responsible for process improvements (Lean), thus saving companies millions of dollars. I also worked as a Project Manager for an international medical device company developing new and innovative products. I was in charge of qualifying vendors, project management, and supply chain planning-- including capacity analysis and process validation. In 2018, I started my own consulting company, A-1 Rapid Fabrications LLC, helping companies across various industries and sizes reach their production goals. In my spare time, I love to binge watch shows, eat healthy meals, workout, play tennis, travel, laugh, and engage in deep conversations with my sweet cat, Sammy.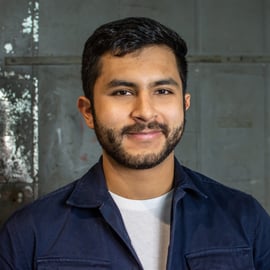 Native to Bogota, Colombia, I got my start in engineering and manufacturing started at age of eight when I built my first R/C model aircraft. An early adopter of the Maker revolution, by age 12 I was tearing apart Wii controllers and using 3D printers to make racing drones (Quadcopters). Currently a student of Aerospace Engineering at Illinois Institute of Technology (IIT), I'm mostly experienced in engineering design and optimization of products and processes. My journey at mHUB has been a full circle: I attended the Spring 2022 mHub Career fair and secured an offer to work all summer as an Automation Engineering Intern for Marmon Holdings, Inc. In conjunction with being a Landis Fellow and a student at IIT, I also hold a Business Development and Engineering position with G[1]Fast Distribution, another mHUB member company.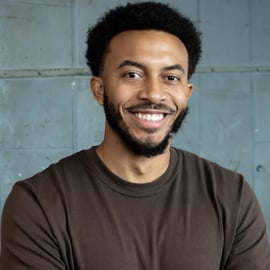 Raised on the south side of Chicago, I'm an electrical engineer, designer, and inventor with a passion for music and modular technology. Before completing my BS&A at the University of San Diego, I worked as a full-time photographer capturing moments that last for a lifetime. This sparked my interest in design, propelling me in a new direction of web development and graphic design. After graduating, I began working at Cisco Meraki providing technical support. Shortly after that, I started a creative tech education incubator at Floreo Labs. Now, as an electrical engineer with a background in design thinking, full-stack web development, UI / UX design, I plan to fuse my skills together to develop products of my own. Being a part of the mHUB HardTech Fellowship has been an honor, and I plan on increasing my skill set and collaborating on various projects throughout its duration. Since I arrived, I have been nothing but inspired, and I'm eager to learn from others in the community and develop solutions that can find its way to market and homes across the nation.