For anyone developing physical products, UX design is a critical part of the hardtech development process. Thoroughly understanding the user experience is key to designing a product that solves a particular problem and focuses on ease of use for quick adoption within a target market.
mHUB, a leading independent hardtech and manufacturing innovation center, asked some of its Hardtech Development consultants about UX insights for manufacturers. Read on to learn how three hardtech entrepreneurs approach UX design.
"Be relentlessly focused on the customer."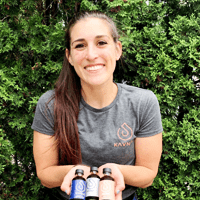 mHUB Member and Hardtech Development consultant Olivia vonNieda, CEO and Founder of Kavnia Coffee Company, encourages product designers to "stay laser-focused on the customer and every aspect of the customer journey." vonNieda recommends that product development teams take time to think about every single stakeholder and to be aware of their specific needs. mHUB member, Toast Inc., is a great example of a hardtech startup that developed point-of-sale hardware for restaurants and considered their clients' needs as they built out a robust restaurant technology platform. "You have to really put yourself in the customers' shoes. Also, distributors and retailers, manufacturing and third-party logistics," continues vonNieda. "Think about all the different people touching your product and think about ways to make the experience of your product an absolute joy."
UX design of physical products involves speaking to many people, and while interviewing users may be easy for some, others may not know the right questions to ask. "Be careful not to ask questions in a way that leads the person toward an answer. Ask open-ended questions or pose the same question in different ways to see if you can hone in on the honest feedback people are providing," advises vonNieda.
This is a tip also emphasized by Jake Rynkiewicz, Founder of Concentric and Industrial Design Consultant with mHUB Hardtech Development services.
"Observe the user without influencing how they interact with the product."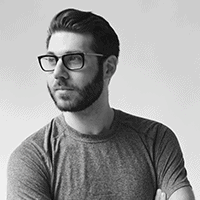 Rynkiewicz explains that product developers should look at the users' pain points, and these might be issues that the user is not even aware of during their experience. "For example, when people are performing an action, they may be unable to complete a task, or that task may require too much effort. When performing the action is more difficult than it needs to be, that is a pain point that the design of a physical product should address."
"When product designers take a step back from their initial idea and look at making something that makes the process or experience easier for the user, or more intuitive, this is what often leads to making the best products for the market," continues Rynkiewicz. "Thinking about user experience for products is about trying to capture and understand a behavior that exists, then building on that to improve or change that behavior through the design of the physical product."
To illustrate how hardtech innovation can change human behavior, look at the Beam Brush – one of the first cases of IoT in the medtech space. The Beam Brush is smart toothbrush that tracks brushing behavior, and because use of this smart product can translate into insurance savings for the end user, the product and insurance program has been a resounding success.
It is important to note that improvements do not always have to be made to the product – improving the process is equally important. Take Hubs for example, another mHUB member who innovates around quick-turnaround prototyping, dramatically changing the way companies obtain large quantities of 3D printed parts.
Once you thoroughly understand the need for change in the process, or how human behavior influences product design (or vice-versa), continuous iteration of a physical prototype becomes a critical requirement. Each prototype should be used in UX testing to further validate demand and understand how the available technology and materials do or do not meet the necessary features.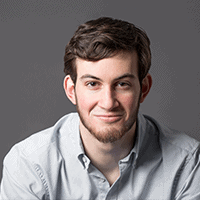 It's important to "start simple and stay simple all the way through to launch," explains Brian Donlin, Industrial Design Entrepreneur and Consultant with mHUB Hardtech Development services. "It's a common tendency to want to add more features to the product to make it more functional, but that can be a trap."
"Avoid Feature Creep."
The more functionality that is added to a product, the longer it will take to develop, and the more costly development is going to be – causing the product to require a higher price. "If you want people to accept your new product or technology, it needs to be simple and easy to use," shares Donlin. "It makes your product more approachable. If you add too many features, you risk overwhelming the user, and then they won't even bother trying. A simple, focused UX also shows the user you understand their specific needs."
Actual market feedback in the form of consumers spending their hard-earned dollars is the 'gold-standard' of demand validation – and if the UX research is done properly, that can be seen in post-launch sales. So how can manufacturers approach effective UX design?
Work with Hardtech Development Experts
With strategic support from the diverse talent at mHUB Hardtech Development services, manufacturers can learn how to enhance the user experience of people interacting with their product under development. mHUB industrial design and engineering consultants can provide insights that empower SMEs to identify and create value for their innovative, market-transforming products.
Complete the form below to reach out with your R&D and UX design questions!
References: