Upcoming Events, Courses, and Talks
Whether you're looking for something educational or fun, mHUB produces events and classes that inform and inspire.
Funding Friday: Navigating Fundraising at Angel Round and Beyond by Mastering Cap Table Management
Share this event
If your company has already raised some early investment capital and is now planning for a larger, more formal raise, this interactive workshop will help you navigate fundraising past Angel / Pre-Seed rounds (i.e. Seed, Series A, Series B rounds). Understand the various financing vehicles, investors to target, use of funds, cap table management, GAP analysis, and important strategy considerations. This workshop is led by Alex Lambert, Venture Capital Manager at mHUB.
Date and Time
05/19/23 @ 2:00 PM
05/19/23 @ 2:00 PM
Tags
Register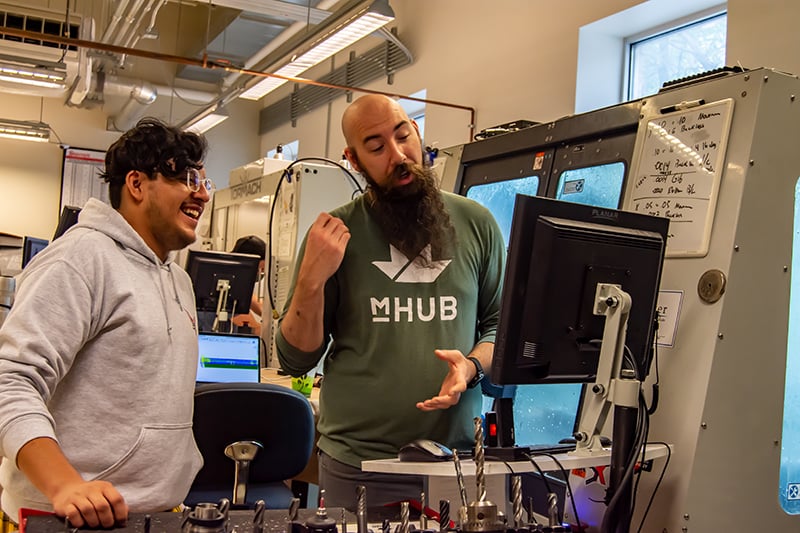 Resources Tailored to Your Unique Startup Roadmap
All classes and events are available to the public. Curriculum courses are tied to a specific track and stage of development, making connections to tools in the mHUB ecosystem to ensure members are maximizing the right resources at the right time.
To unlock auxiliary resources and pair learnings with hands-on guidance and tools, explore membership or the mHUB mPOWER and Hardtech Development fellowship programs.
Explore Membership