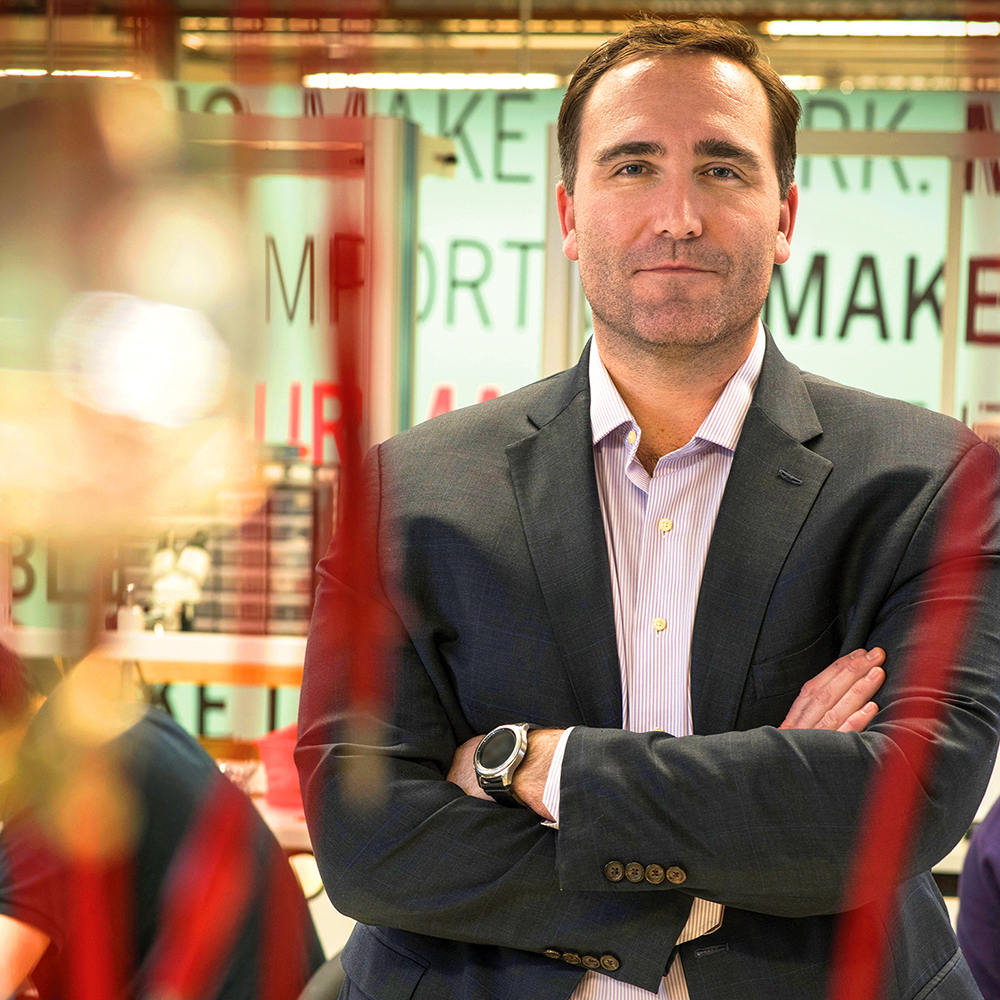 mHUB CEO and co-founder, Haven Allen, as featured in UIC Magazine on May 28, 2019.
There are few dull moments at mHUB,
a manufacturing incubator in Chicago's River West neighborhood
. The sprawling 63,000-square-foot space hums with the sounds of
3-D printers
, drills and sewing. And sitting in the middle of this activity is Haven Allen, '09 LAS, the organization's co-founder and CEO.
Entrepreneurship is risky. For the past three years, Allen's goal at mHUB has been to lower barriers to entry by providing innovators and entrepreneurs with the resources, connections and support they need to succeed.
While he's at it, Allen would like to rejuvenate the entire Chicago manufacturing landscape. Twenty years ago, the segment made up 20 percent of the city's economy. Now, it's 12 percent, and the lack of investment in research and development has done little to bolster its future. "When you're in decline and you're not investing in your future, you have nothing but future decline ahead of you," Allen says. But with a space like mHUB, talented entrepreneurs and innovators can stay local and commercialize their research.