Each IIoT team taking part in the mHUB Accelerator has chosen a core focus that drives them to succeed every day.
This week, mHUB sat down with three teams that put systems and platforms at the core of their startup. Get to know a little more about Ant Robotics, Iothic, and Third Wave from their founders Maxim Antonenko, Chris Autry, and Adam Sobol
Where did your idea and value proposition begin?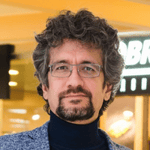 Antonenko: The idea begin when we saw that one of the largest fashion retailers lost more than $3M because of mobile transport robots incompatibility.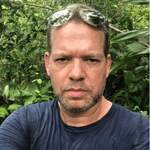 Autry: Achieving fully decentralised authentication (and in our case encryption) has been something a lot of people have been wanting to do for quite awhile now. About 14 years ago now the Ministry of Defence (MoD) approached The University of Oxford to help with the problem of decentralised authentication in a military setting. Prof. Bill Roscoe who at the time was chair of the Department of Computer Sciences and several of his post doctoral candidates were charges with the task and came up with a protocol that required a human element. Starting close to four years ago Iothic started working with The University of Oxford to take some of this initial work and transform it into a modern protocol that not only would provide fully decentralised authentication and authorisation between assets, but could be deployed at the edges of large scale industrial settings and critical national infrastructure.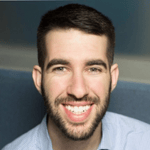 Sobol: Five years ago, we set out on a mission to keep seniors living with dementia safe and out of the hospital with our company CareBand. Once we launched our product and showed the global IoT community our successful pilots, we received inbound interests to use what we had built for a number of other applications from construction workers to manufacturing safety applications to pet tracking. Now with Third Wave we are able to support all of these applications with our low code platform to leverage the hardware and software tools we built with CareBand.
Tell us about the growth you've experienced since your launch.
Antonenko: We've acquired our 1st customer, a shoe factory in the EU, and got $30k from him for our robot fleet management software. We've upgraded our engineering team with 5 more talented hardware mechanics and software engineers. Since the start of the mHUB accelerator, we built a new robot model specially designed for work in the manufacturing environment. We've met with almost 20 customers in Midwest. Because of those meetings, we got several mission-critical insights. We now better understand better how they work, their pain points, how they think, and what is important for them.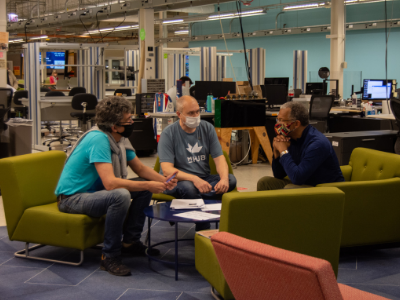 Autry: Iothic has taken some of the original maths and cryptography and developed a full-fledged decentralized authentication and encryption protocol, the Open IoT Security Protocol (OISP) that allows full interoperability between any assets regardless of operating systems, systems architecture, etc, as well as allow for decentralized distributed narrow AI and machine learning at the edges of large scale industrial systems. This is a technological first. The company has grown from 3 people to close to 25.
Sobol: We have seen significant demand and interest in our product from the US, EU, and Australia from agriculture, to mining, to manufacturing use cases. With our recent investment from Panduit, our work together will be focused on access control and prove yet another use for the solution.
What does the future look like?
Antonenko: We see Ant Robotics as the largest software company in the domain of transport robots, leveraging third-party hardware robots, as Microsoft leveraging third-party computer hardware.
Autry: Massive. The team will expand to beyond 50 employees this year. The company is headquartered in the UK with full subsidiaries in Canada, Singapore and we will launch a full-scale US entity before the end of 2021.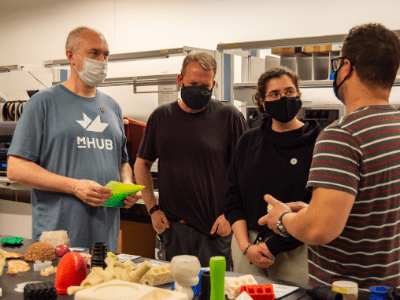 Sobol: We want to enable 100 companies to prototype, launch, and scale revenue-generating wearable solutions in the next 3 years.
Keep up with Ant Robotics, Iothic, and Third Wave by visiting their websites. If you're an investor and would like to get in contact with one of these teams, send an email to thierry@mhubchicago.com. If you are interested in being contacted about the next open application window for the mHUB Accelerator, complete the interest form below.