Entrepreneurs and startups leverage their limitations with time and money to get creative in the rapid prototyping process. mHUB tapped three physical product developers within the mHUB Hardtech Development ecosystem to share their experiences with and insights for rapid prototyping.
What is rapid prototyping?
Rapid prototyping is the fabrication of a physical, tangible component or multiple components that when assembled form the entire product. Product development is an iterative process, and rapid prototyping is the process by which hardtech innovators develop the best possible version of their product.
"For the Micron Mask, the strapless face mask we have been rapidly prototyping, we've already made about 80 iterations up to this point," shares Angelica Czarnecka, Freelance Design Engineer & mPOWER cohort participant. "Some of these iterations have only a millimeter difference in the length of one part of the fabric template. The laser cutter at the mHUB Innovation Center has been great to use in our rapid prototyping process. If I didn't have access to that equipment, I would have to cut the fabric by hand; but with it, we can assess and make quick changes, throw the material into the laser cutter, sew it and try it out. And if the iteration doesn't work, we just laser cut the next one, so having the right equipment really makes the product development process go so much faster."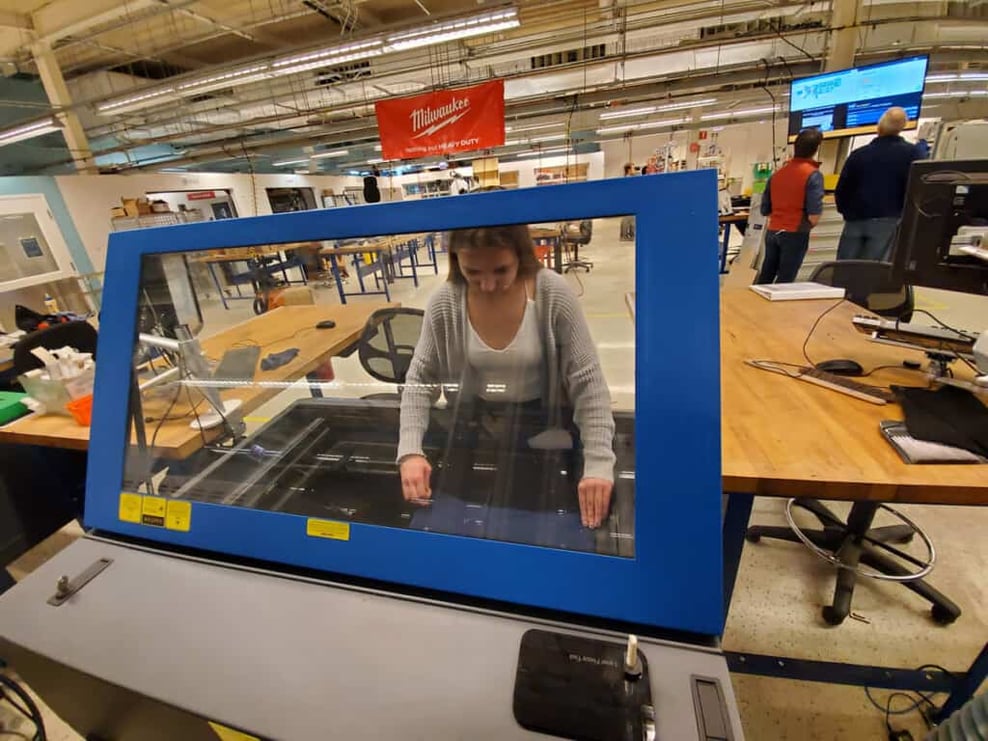 Does a prototype have to work?
The short answer is "no". For hardtech innovators just getting started, it's perfectly acceptable to create a prototype that is not entirely functional but demonstrates what the product can "look like" or "works like".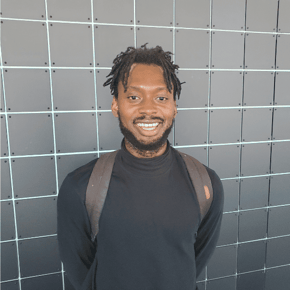 "When I'm making my prototype for a product, I tend to first create a small version of it," explains Eseosa Osaghae, Interdisciplinary Fabricator and Prototyping Specialist at Azumo. "I like to think about rapid prototyping as more of a process of getting to the final product. For example, with the terrarium table I'm designing now, it's convenient to have a cheaper, smaller scale model that I can make out of cardboard, and once I have that model in my hands, I can move to the next iteration in designing and building the prototype. So the next phase for me is continued sketching – I draw a lot – and using the 3D modeling software at mHUB to continue with the product development. And the great thing about being able to rapidly prototype is that my first concept, the smaller iteration, took about a month, and then the final, larger-sized prototype was done about a month later."
How much does a prototype cost to make?
The short answer is "it depends". The cost to prototype has a very wide range depending on the product being developed and the materials required to put it together.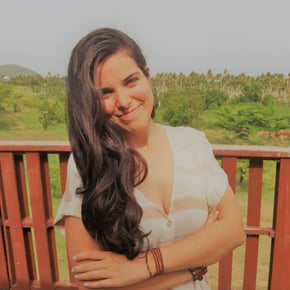 Pamela Silva Diaz, Mechanical Engineer and Principle of PamLab Design and Engineering, talks about how she is using an inexpensive set of sensors in her hardtech development.
"I am designing a tool that will automate the soil sensing process, to give researchers an opportunity to more efficiently take soil measurements. We are using the rapid prototyping process to make and test different fixture designs for Arduino sensors – these are affordable sensor kits . We also want to design a machine that can be easily repaired by community members, so we are opting for using low-cost parts that can be found in local hardware shops."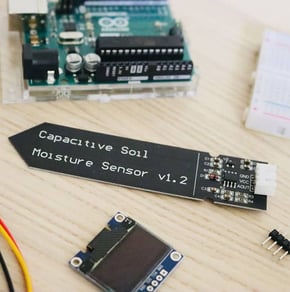 Fabricating the small machine in the metalwork lab at mHUB, Silva, a Hardtech Fellow goes on to explain "this new device will submerge the sensors into the soil to collect the measurements and then will automatically retract the sensors, protecting them from the elements while they're not taking data. The automated process is really going to expedite the time it takes to collect and analyze data captured in the field."
"mHUB makes it accessible to prove your concepts without having to put up a huge initial investment," adds Angelica. "It's cool because you're able to prototype your concept yourself without investing a ton of money, and then you can confirm whether it works or not really quickly…"
How do I get a prototype of my invention made? Where can I get a prototype made?
Rapid prototyping can be done at mHUB in Chicago, a leading hardtech innovation center with 11 prototyping labs. The mHUB facility, complete with highly knowledgeable shop staff and fabrication service offerings, can support rapid prototyping in a truly customized way. "mHUB is great because it has all of the machine capabilities to bring any concept to life, whether it's metal or wood or plastics, there's literally every possibility there. And it really helps take an idea and get it to a working prototype very quickly and cheaply," states Angelica.
Startups and manufacturers alike benefit from mHUB's most valued resource – our ecosystem of talent. With deep and diverse experience, startups and manufacturers gain value from combined learnings. mHUB's rich talent pool of over 500+ highly skilled engineers, designers and developers provides access for manufacturers to outsource innovation and product development, and mHUB Hardtech Development services also supports startups with an extensive entrepreneurial community that successfully takes projects from concept and design to prototype and production.
Have a question about how mHUB Hardtech Development can support your startup or manufacturing innovation team? Complete the form below to start a conversation with mHUB.