Products to Support Your Wellness as You #StayAtHome
These mHUB members products are the perfect additions to your home during the last month of our stay at home order.
Posted on 5/5/20

As we enter the next phase of the Illinois stay at home order, health and wellness is on everyone's mind. Spending more time at home is essential to protecting the health of our neighbors, family and friends. But, reduced activity and added stress can put a strain on our bodies and minds.

Researchers have found that sitting for long periods of time can drastically increase the risk of heart disease and blood clots. Higher levels of anxiety around COVID-19 have been noted to impact normal sleeping schedules and increase food consumption. That being said, there are plenty of ways to stay mentally and physically healthy during this time. Here are a few of our favorite member products that can help support you as you continue to live, work and play at home.
LeanRite Elite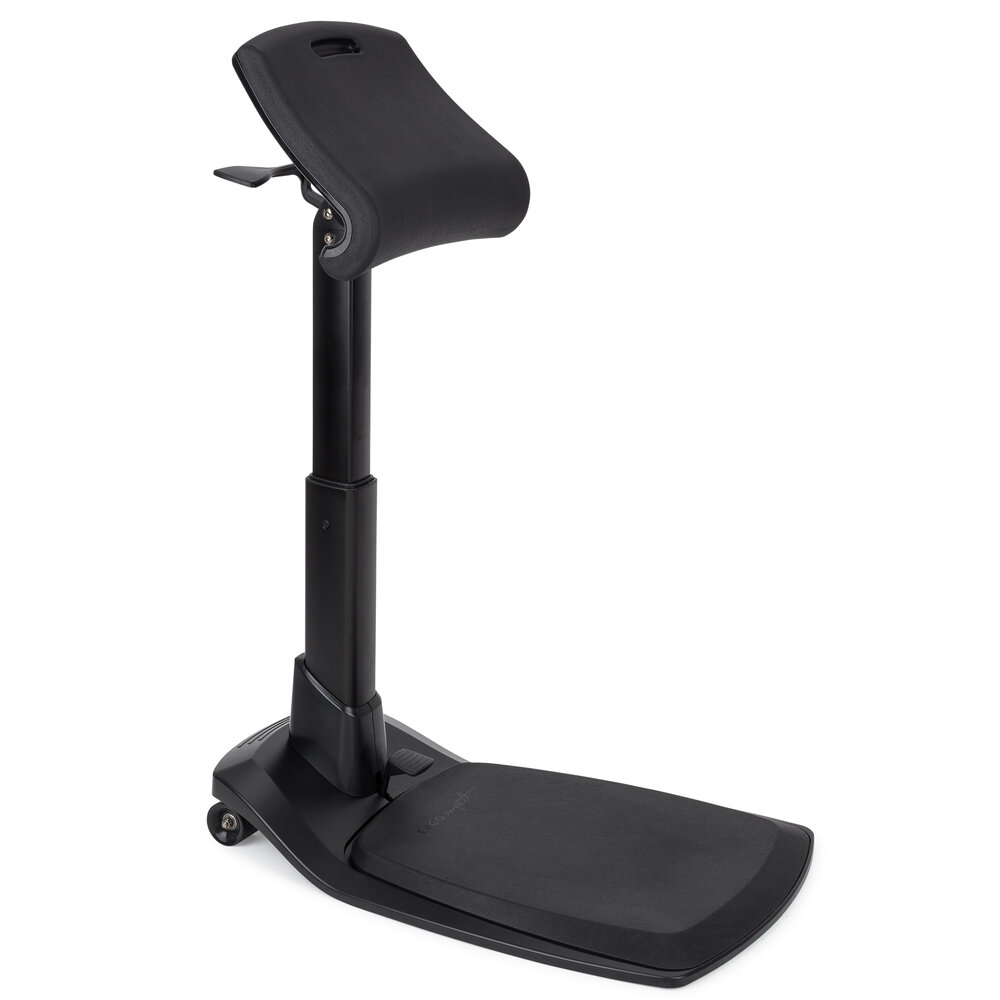 Are you experiencing pain from prolonged sitting? Give the LeanRite standing desk chair a try. Developed by an mHUB member company, Ergo Impact, the LeanRite is now in thousands of homes and offices around the world. Use it for sitting, perching, or stand on the anti-fatigue mat, giving your back the relief it needs. Perfect for whatever your sit-stand situation looks like, whether at the kitchen counter or your home office. Things may change day to day, but good posture and comfortable support can help you maintain spinal integrity. Preserve your productivity and energy throughout your workday with the LeanRite Elite.
PRODUCT PAGE
BonBowl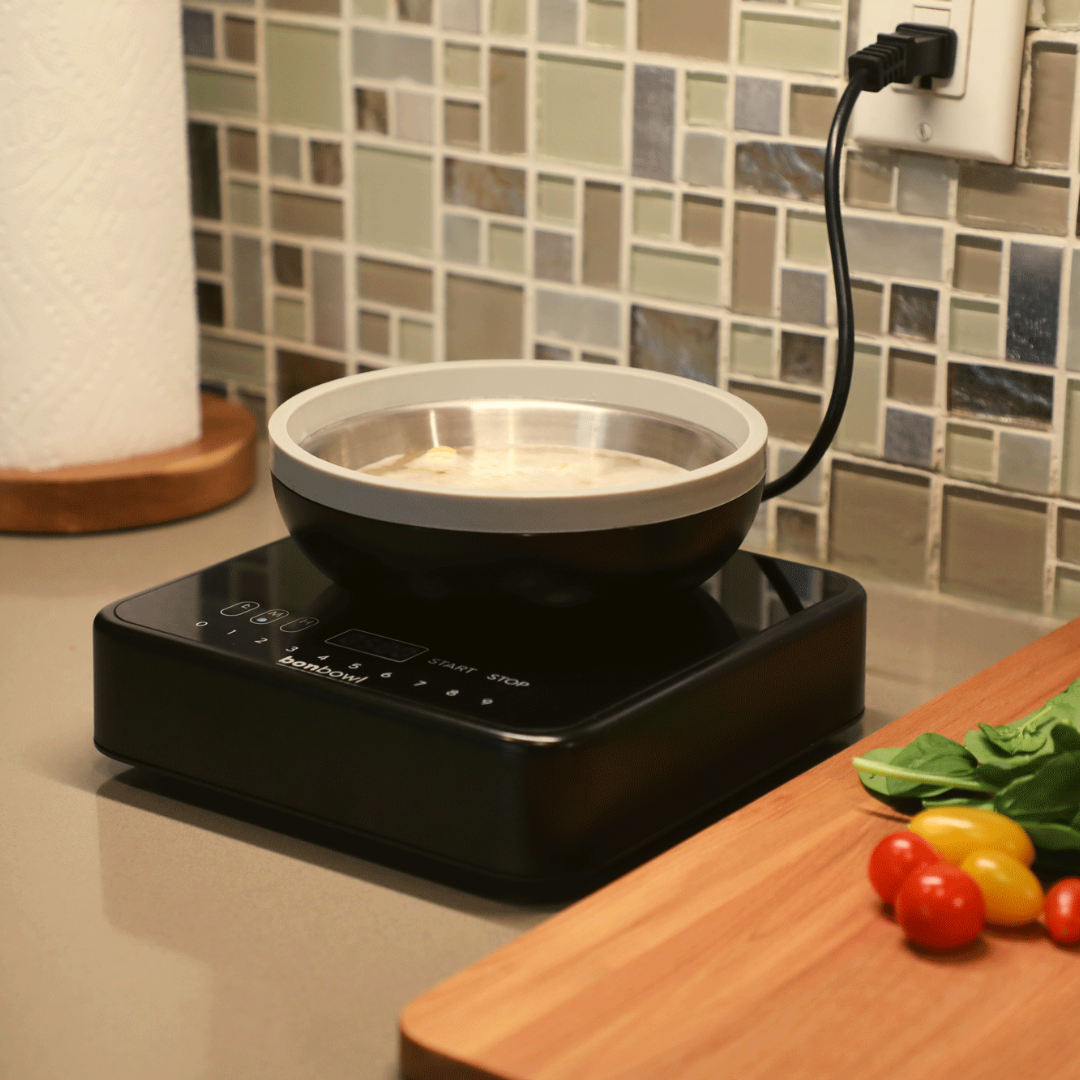 Many of us are cooking from home at an increased rate during this time. If meal prep or kitchen clean up isn't your thing, then BonBowl may be able to help. BonBowl is a single-serve cooktop & bowl that uses induction to cook your meals faster than the stovetop. With BonBowl, you can prepare and enjoy your meal in less than 30 minutes, perfect for those midday lunch breaks and fast dinners. If you're not sure what you want to prepare, check out their website for quick and easy recipes!

PRODUCT PAGE
Pepper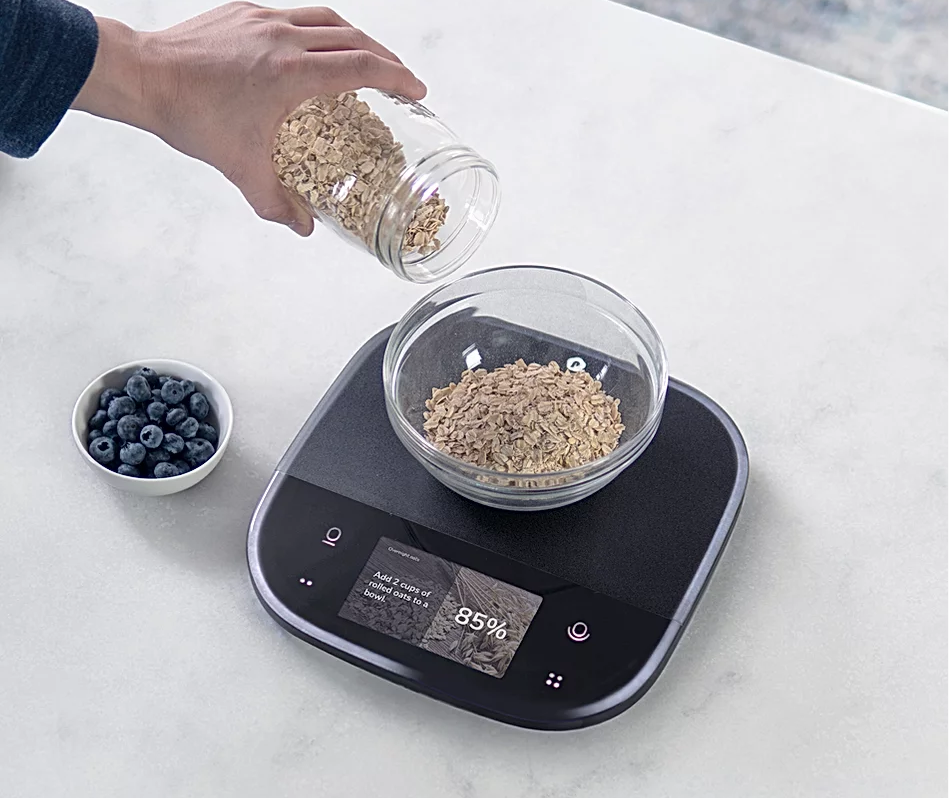 Staying active and eating healthy is a goal on top of many to-do lists during this time, all within this environment with added stress and anxiety. Pepper is tool that can keep your fitness goals on track, without adding to your mental load. Pepper is a smart kitchen scale that simplifies how you plan, log, and understand your nutrition. No measuring cups needed, add your ingredients and let Pepper measure them out in cups, grams, calories, and 150 other nutrients. With Amazon Alexa built-in, Pepper managers your nutrition through your voice- so you hands can focus on what's important: the food you're making.
PRODUCT PAGE
RODA Gyroscope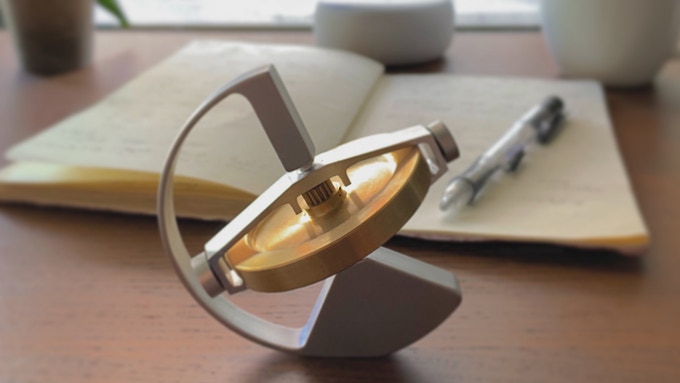 Are you in need of more mental stimulation? Check out the RODA by Mechanical Design Labs. This isn't just any desk toy, and you'll 'wow' your coworkers on your next Zoom call. Put your physics hat on for a minute - the RODA uses a unique base design that takes advantage of the relationship between angular momentum and torque to allow to gyroscope to rotate against gravity, when intuition would suggest this was impossible. The RODA's rotation can be controlled by simple movements of the hand, making it the perfect gadget to provide some mental breaks and keep the mind sharp.

PRODUCT PAGE
KOA Cover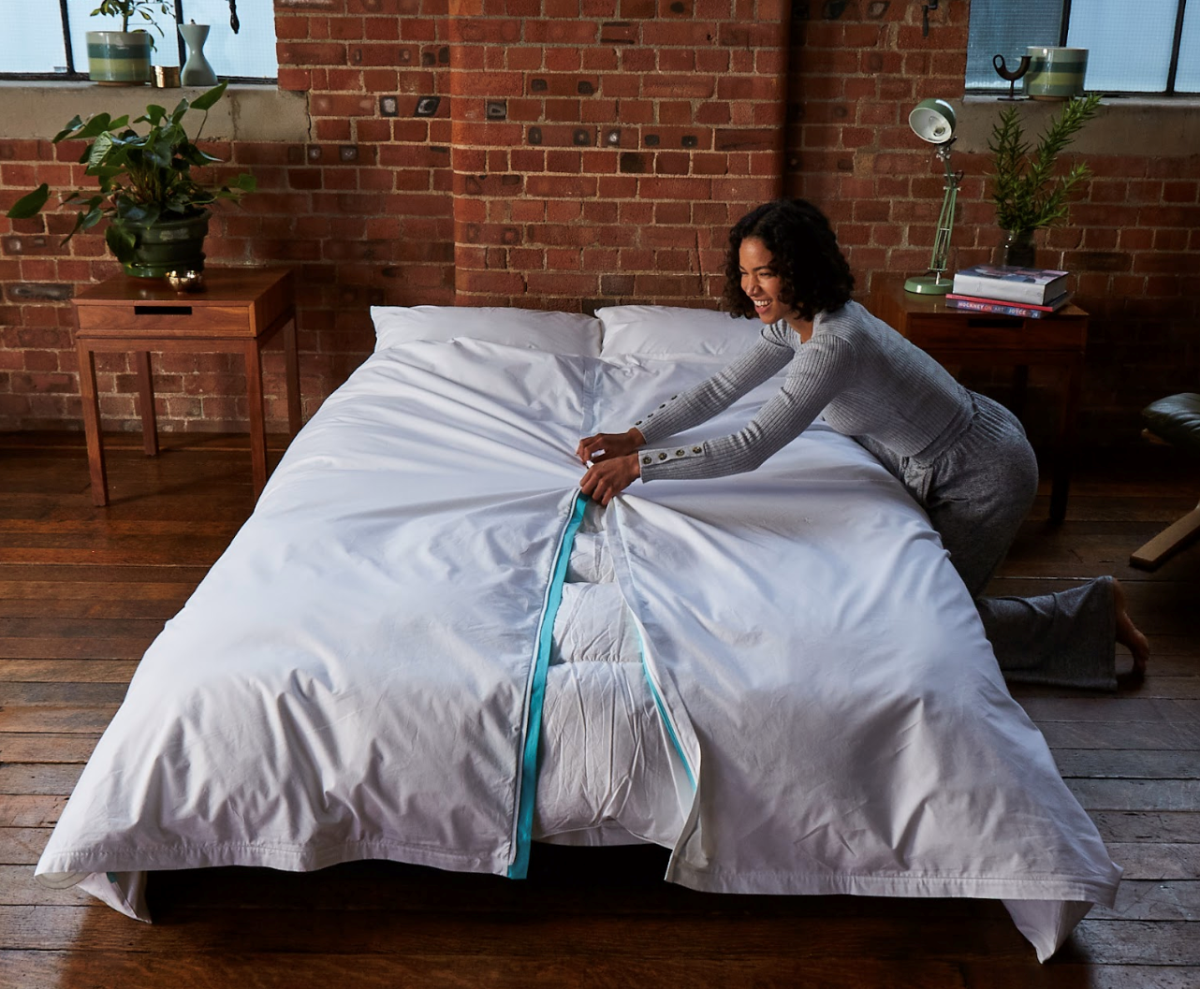 Sleep is essential for maintaining physical and mental health. Now may be a good time to spruce up your bedroom sanctuary. Meet the KOA Cover: the game-changing duvet cover that makes changing the bed easier and fresh sheets more delightful. With its 100% natural cotton, the KOA cover provides breathability and softness that lasts. Whether you're sharing your bed with a partner, children, pets, or a nice book, this cover is sure to be a crowd-pleaser.
PRODUCT PAGE
Aiwa Exos-9 Bluetooth Speaker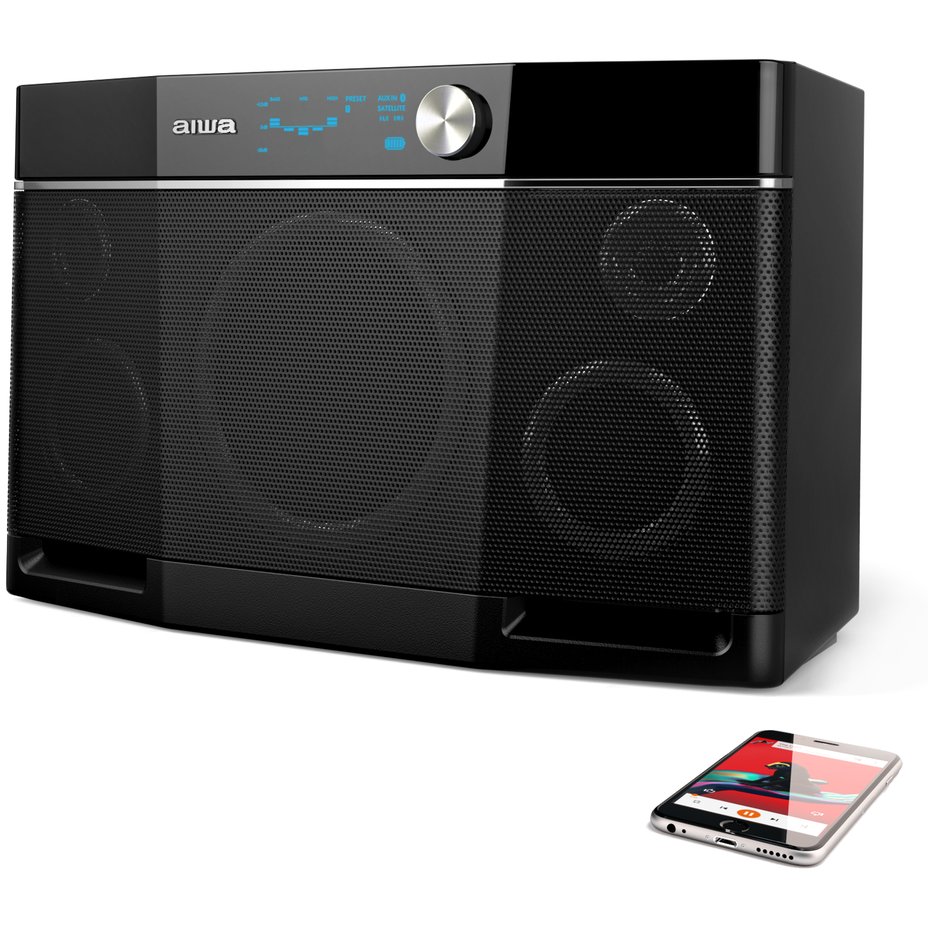 Listening to music is proven to release endorphins, stimulate creativity and calm, and put your mind at ease. Never compromise sound quality for portability again with the Aiwa Exos-9 Bluetooth Speaker. With all day battery life, home stereo sound, and the ability for any device to connect within seconds - you'll be able to listen to music the way it was meant to be heard. Aiwa has your shower concerts and living room dance parties covered.

PRODUCT PAGE
What products are getting you through this time? Let us know. If you have any of these products s end us an email at marketing@mhubchicago.com so we can showcase you on our social media!