'Tis the Season for mHUB's Annual Holiday Gift Guide
This time every year, mHUB introduces giftable products from its startup ecosystem. This year's list centers around home and wellness, with some activity-based gifts mixed in. Check out this curated list for something different (and very new!) this holiday season.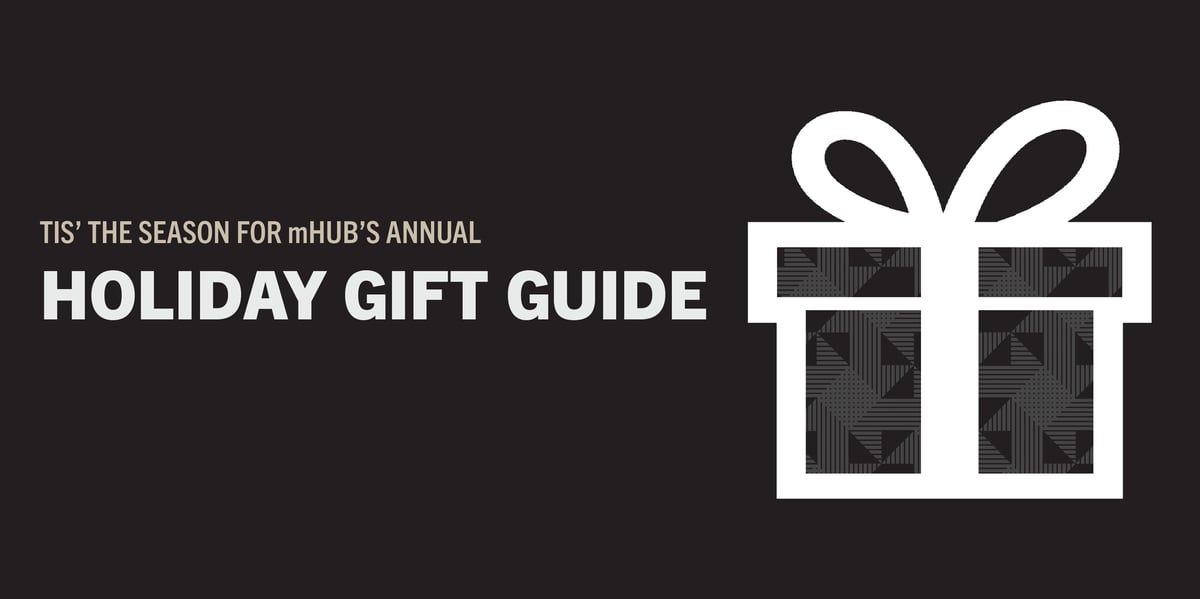 Author Clock: A Novel Way to Tell Time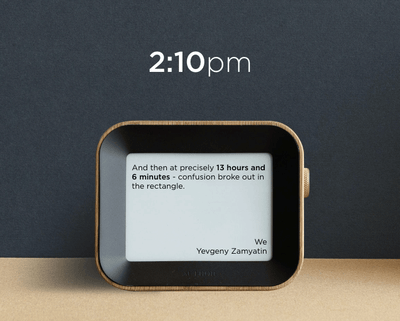 Calling all bookworms and storytellers! Author Clock transforms checking the time into a whimsical event by displaying a literary quote every minute. Containing thousands of quotes from a diverse range of authors, Author Clock is a creative and inspiring way to tell time. If you love a good book and great story, this is the clock for you.
Although the Author Clock won't arrive until the spring, it's a rare gift that is worth the wait.
Personal Rise Garden
Grow up to 12 plants with Rise Gardens' award-winning Personal Rise Garden. Keep fresh flavors and better nutrition within arm's reach, all year long, when you grow your favorite fruits, veggies, herbs, and microgreens in the comfort of your own home. Every Rise Garden includes everything you need to become the source of your own freshly-picked ingredients in less than 30 days.
Regularly priced at $349, save $70 off during their Black Friday Sale!
Sporty Keen Bracelet in Black

HabitAware's Keen smart bracelet is designed for active kids and adults who are ready to take control of their hair pulling, skin picking, or nail biting.
Keen is your hug on the wrist. With its smart technology, eCourses, peer-coaching and community, its proven to raise awareness and reduce these behaviors.
Regularly priced at $149, save $10 off during their Black Friday Sale!
"Cla
ssic" Floating Record Vertical Turntable

This high-performance turntable plays your records vertically, producing the illusion that it's floating, and plays sound through built-in, dynamic, and full-range stereo speakers.
The all-in-one system creates a visceral vinyl experience showcasing the record as both art and a medium to emit analog sound.
b: Fitbit for Your Lungs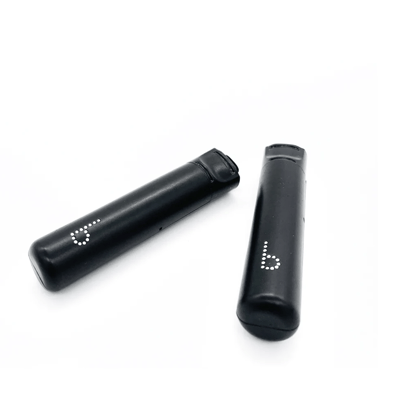 breathe with b
b helps you find peace and clarity by training you to breathe mindfully.
We often take for granted this simple function, but breathwork is an amazing practice that can ground us and provide us with the comfort we need to move towards happier, healthier living.
b helps track and cultivate mindfulness through guided breathing, reducing stress and anxiety, increasing focus and attention, and more!

Regularly priced at $179, save $30 off during their Black Friday Sale!
Ganance Heir: Make any Watch a Smart Watch
Next in line to lead the charge in health wearables, the Ganance Heir lets you wear your favorite watches while still receiving the health insights and smart notifications you've come to love.
Adding Ganance Heir to your favorite watch lets you capture the health and movement data you love while expressing yourself in a way that's true to your style.
Ganance Heir has a delivery date of March 2023, but it's definitely worth the wait!
Premium CBD: Proven Plant-Based Therapies
Personalize your wellness with a unique CBD supplement routines that is curated by experts and backed by science.
Equilibria provides 1:1 wellness support through unlimited access to your very own Wellness Specialist, who will work with you to craft a personalized wellness program based on your evolving needs.

From ownership in their supply chain, to meticulously researched formulations, to rigorous lab testing—Equilibria prioritizes product efficacy and integrity above all else.
MakeON: Inventure Kits

Who could have thought that 21st century skills and STEAM education could be so awesome? By exploring circuitry with fast, hands-on, easy video tutorials, you'll see that everyone has the ability to create stylish, surprising, and hilarious projects!
No experience necessary, language free and for ages 6+, your inventures (inventions + adventures) will let you explore how creative and fun technology-making can be for young people and those new to electronics.
Acrylic Four in a Row Game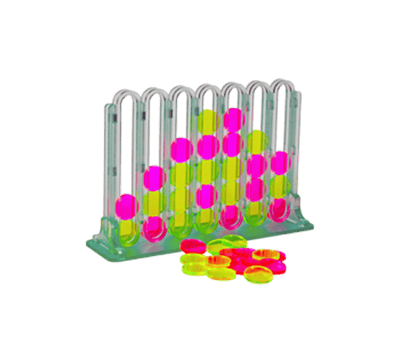 Design2Rave
A unique and stylish re-imagining of a classic game. Games you love shouldn't be an eyesore that you hide away when not in play. This frosted seafoam green acrylic game with translucent pink and yellow game pieces is designed to not only enhance your game play, but also complement your home décor.
Beacon Light
Beacon is a palm-sized, wall-mounted, disinfection technology that simplifies your cleaning routine. No elbow grease required. Operated by a phone app, Beacon is a germ fighting game changer that helps eliminate bacteria, viruses, and pathogens.
Want to learn more about the innovative products and technology being developed at mHUB? Book a tour to see for yourself