After nearly six months of intensive programming, workshops, and mentorship, mHUB's 2023 MedTech Accelerator cohort teams are gearing up their grand finale showcase at Demo Day— and reflecting on where it all began 6-months ago.
This cohort of MedTech startups is driving the commercialization of groundbreaking medical device solutions, including devices for automating point-of-care diagnostics, enabling continuous monitoring, offering therapeutic benefits, creating sensors for managing medical equipment, and more.
Continue reading to learn more about AuraSense, Ciconia Medical, Dawatek, EndoShunt Medical, Everyplace Labs, Hyivy Health, Kwema, Opal HTM, Vasowatch, and Wave Therapeutics.

Interested in attending the mHUB MedTech Demo Day? Register for either Investor Day on September 13th or Community Day on September 14th.
Where did your idea and value proposition begin?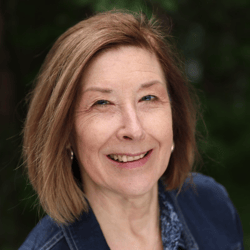 CEO, Vasowatch
CHRISTINE ROHAN Women are dying in childbirth needlessly every day. In the US, postpartum hemorrhage, or excessive blood loss after childbirth, is the leading cause of maternal deaths and complication in labor and delivery. It doesn't need to be that way. Postpartum hemorrhage is treatable, but ineffective risk prediction and detection practices cause delays in treatment that lead to complications and sometimes death. Improved risk prediction informs timely treatment, averting hemorrhages and their costly consequences. Vasowatch was founded by an obstetrics nurse and a computer scientist who saw an impactful opportunity to apply their skillsets to a major global population health issue affecting seven million women every year.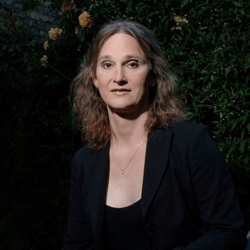 CEO and Founder, Wave Therapeutics
JESSICA BUSSERT The idea behind our technology came from a patient care experience I had while working in the ER caring for a disabled veteran, who was nearly dead from infected pressure injuries (AKA: bedsores). He shared with me that his doctor had prescribed a $4K wheelchair seat cushion, but he couldn't afford it. I challenged myself to create an affordable, alternating pressure cushion so that patients could afford it and wouldn't suffer like this man was.
Tell us about the growth you've experienced since your launch.
IVEY: Since the inception of AuraSense in November 2022, we've made significant progress. We secured $375k in funding from prominent incubators, with mHUB investing $175K and Startup Health contributing $200K. This validation was further strengthened with our participation in renowned platforms like the Lake Nona Impact Forum and CES 2023. Moreover, we've initiated a pilot demonstration at USF, joined the esteemed AARP Age Tech Collaborative, and engaged in critical activities such as system component testing, customer interviews, and MVP systems integration. Our future work with collaborators at Shirley Ryan and RUSH, coupled with our DFM Analysis, underlines our rigorous commitment to revolutionizing neurology care.
CANTOR-BALAN: Since founding the company, we've gained significant traction. Earlier this year we completed our pre-seed round with funds received from mHUB's Product Impact Fund and are now in the final stages to kick off our seed round. We've completed our alpha prototype. Our team conducted extensive research and numerous interviews with clinicians that have reinforced the need for a technological solution and refined the value proposition. We have medical centers interested in doing the pilot studies with us. We're in advanced discussions with worldwide leading medical innovation centers for strategic collaborations. We were Mass Challenge semi-finalists and were chosen by Femovate UX design sponsorship for femtech founders.
CHADRI: Since our launch, we've pivoted from imaging to point-of-care diagnostics and within 3 years of that pivot we're raised $325,000, built 3 prototypes and 1 MVP, have patent pending on our device and engaged with Auburn University for 3rd party validation of our device.
ZANON: EndoShunt has come far since its ideation in 2020. We've received multiple investments and in-kind services that have seen our production of fully functioning, proven effective medical device prototype. EndoShunt has grown tremendously thanks to the lessons learned and mentorship provided throughout the mHUB program. We have updated our business model, improved our commercialization strategy, refined our product design and are thrilled to be kicking off our seed round and beginning the pathway towards FDA 510(k) clearance.
TU: Since we've launched, we've completed a successful clinical trial for urine pregnancy testing with Northwestern OB-GYN and a successful clinical pilot for COVID-19 testing with the Illinois Mathematics and Science Academy, a leading boarding school. We also made progress on our customer discovery with 50+ ED decision makers and influencers validating the unmet need. We've been backed by a unique patent portfolio with 1st U.S. approval and raised $765K to date from leading seed-stage medtech, hard tech, and digital health funds/institutions, and world-class medtech/biotech executives and operators.
BARTHOLOMEW: I feel like I haven't stopped running for the past three years! Hyivy has spent its first 3 years dedicating our efforts to the manufacturability of our Hyivy Floora™ pelvic rehabilitation vaginal dilator, safety testing, ISO 13485 certification, regulatory approvals for the FDA and Health Canada as a Class 2 Device, and completing upcoming clinical trial with McMaster University to further explore the device's use for pelvic pain with endometriosis patients, as well as a trial for colorectal and gynecological cancer care recovery post radiation with Grand River Cancer Centre. We're based in Canada, but we're also in the process of establishing a more robust presence here in the US, as well as through our subsidiary in the UK with multiple clinical trials in the pipeline.

JABRY: Our growth journey since launch is both disheartening and inspiring, reflecting a stark reality. Healthcare workers face higher risks than even law enforcement officers, a fact that underscores the gravity of their situation. Further emphasizing the urgency, a recent study reveals that every hour witnesses two nurses subjected to assault. The healthcare industry, regrettably, stands as one of the most hazardous sectors to work in. Due to these challenges, Kwema has experienced incentivized growth. Numerous healthcare systems nationwide have embraced piloting Kwema and others have expanded their use of Kwema to ensure the safety of their teams.
ROBERTS: We got our start with a $5k check from a university pitch competition and some circuit prototypes that I literally soldered on my stovetop. Since then, we've gone on to collaborate with over 30 hospitals, acquire multiple patents, secure seed funding from leading organizations like mHUB, TEDCO, and the Science Center, and just this year we have won over $800k in funding from the National Science Foundation. What's even more exciting than these milestones themselves is our pace of acceleration – check back again in a few months!
ROHAN: Vasowatch is pre-revenue, but we've achieved several significant accomplishments in the past quarter. We finalized our algorithm MVP, demonstrating three times the PPH risk prediction accuracy two hours ahead of delivery vs. the current standard of care based on our observational study results. We've also obtained the exclusive option to license the technology, based on a provisional patent. We've onboarded key staff, our Medical Advisor and Chief Technical Officer. We've submitted an abstract to the Society of Maternal-Fetal Medicine for presentation at the 2024 conference.
BUSSERT: We're on the brink of going to market! We're finalizing our design for manufacture, have partner factories lined up, have working factory prototypes for demonstration and we'll soon be completing our regulatory and safety testing. We've built a compelling business case for selling into long term care, as these facilities have a hair-on-fire problem with pressure injuries. We have several facilities that are interested in paid pilot programs and have built an extensive list of home health users who want our cushions. We anticipate delivering the first cushions this fall.
What does the future look like for your business?
IVEY: We envision a transformative future for AuraSense. Our primary goal is to revolutionize how patient data is captured, especially for those battling neurological conditions. Through our breakthrough AI-driven kiosk, hapticsEM™, we aim to bring a significant change in patient care outcomes and advance clinical trial research for disease-modifying therapies.
CANTOR-BALAN: Ciconia Medical is going to revolutionize vaginal exams during labor and create a new childbirth standard of care. With our innovative solution, Ciconia is well positioned to dominate this $17B market and become the preferred choice for 140M women who give birth every year worldwide. With women's increasing demand for gentle, non-painful and safe procedure, and with the global initiatives for improved maternal care, there's a strong lobby for a fast market adoption of our solution.
CHARDRI: Within the next year we look to complete clinical validation studies and get FDA clearance on our diagnostic platform to detect and differentiate between strains of Influenza and Covid-19 using saliva. Right after that and for the next 3 years, we look to add several diseases to the platform like STD's, HPV, RSV, and oral cancer.
ZANON: The next 18 months will be extremely exciting for EndoShunt. We are improving our U.S. based supply chain through the help of industry leading experts. We will gain FDA buy-in on our intended testing pathway through the completion of a Q-sub meeting. We will qualify our manufacturers and complete our 510(k) testing requirements. In 2025, we intend to launch with five pilot trauma centers – generating clinical evidence to support what we have already shown in vivo. As our team grows, we will begin targeted level 1 trauma center sales outreach and push towards profitability as quickly as our second year in the market.
TU: Our vision is to be Everyplace, not only in traditional healthcare settings like emergency rooms and urgent care clinics, but also in non-traditional community settings like retail settings, laboratory testing locations, workplaces, schools, and community centers like gyms and libraries. We also envision eliminating testing bottlenecks across a wide range of tests. We envision expanding our test menu into STI testing, drug and alcohol testing, and chronic disease testing.
BARTHOLOMEW: Data. As we move into clinical testing Hyivy Health is going to be the first company to ever collect both subjective and objective data on the pelvic floor. We'll be revolutionizing and improving health outcomes for patients as well as supplying clinicians and researchers all over the world with an effective, efficient, clinically validated, and data-driven way to treat and further understand pelvic health.

JABRY: While healthcare remains our primary market and a cornerstone of our efforts, we're also excited about the possibilities that lie ahead. As we move forward, we're strategically exploring opportunities to extend our reach into various industry verticals. This expansion is driven by collaborations with subject matter experts and leveraging best-in-class technology partnerships. While diversifying, we remain steadfast in our commitment to healthcare. The unique risk factors that different work groups across the nation face only reinforce the relevance of Kwema's innovative solutions.
ROBERTS: With medical device inventories continuing to expand as hospitals struggle to operate on severely diminishing margins, the need for our technology has never been more urgent. They say that necessity is the mother of invention, and Opal HTM has risen to the occasion. Our clinical asset management system is poised to unlock $23 billion in annual savings for US hospitals while improving the quality of patient care, creating an extraordinary opportunity not only for our business, but for our hospital customers and the populations they serve.
ROHAN: Vasowatch is awaiting FDA pre-submission guidance on our proposed predicate and algorithm reference standard. We expect feedback by the end of September. The FDA's feedback will be important in shaping our clinical trial design. We've identified an FDA-cleared wearable for our product prototype that collects maternal heart rate timing data and expect to complete our product prototype by year end. We are in the midst of raising our pre-seed fund round of $1.5M to support clinical trial preparation.
BUSSERT: Every year pressure injuries kill 50% more people than auto accidents. We're going to change that! Current standards of care fail far too often, with 5% of patients in long term care getting a pressure sore every year. Existing alternating pressure cushions are focused on treatment, not prevention, and the cost of the devices make them unaffordable to all but the wealthiest of patients. We're going to change that model with an affordable cushion that targets prevention. After launching our first product, a wheelchair seat cushion, we'll also use our technology in hospital beds and surgical beds. Eventually we'll develop a line of consumer products for long haul drivers, frequent flyers and office workers, and we foresee licensing opportunities with airlines and luxury auto manufacturers. We've filed our IP in the US, Canada, the UK and The European Union and will eventually expand into overseas markets.
How will your technology impact the world? What are some of the biggest hurdles you'll need to navigate on the path to commercialization?
IVEY: hapticsEM™ stands as a beacon of innovation set to reshape the future of medicine. Through our advanced system, we strive to offer a comprehensive understanding of a patient's care journey, paving the way for truly personalized care. Our technology will transform the way patient health is assessed, ensuring doctors and therapists have an objective, data-driven basis to determine the effectiveness of drug treatments and therapies. This revolution in patient examination aims to establish a new standard of care in the medical world. One of our significant challenges lies in introducing and explaining our pioneering tool to the medical community. Adoption in hospitals and clinics is critical, and the inherent resistance to change in established systems is a barrier we're actively addressing. To overcome this, we're prioritizing clinical trials and research, seeking data-backed validation before integrating our solution into mainstream healthcare establishments.
CANTOR-BALAN: Our ML-based device will help reduce maternal morbidity and mortality by ending unnecessary pain, invasiveness and risk during childbirth. Women will have a non-painful and safe procedure with improved labor outcomes. Providers will have accurate and reproducible data to support their clinical decision making. Hospitals and payers will save billions of dollars on reduced stuff time, early admissions, unnecessary interventions and birth complications. We are confident in our product roadmap and strategic plan to become commercial in 2025.
CHADRI: Our technology aims to change the diagnostic process and experience, which will help lower the overall cost of healthcare and improve the patient-provider-payer relationship. If the diagnostic process is simple, transparent and affordable then providers can be more effective, payers will be more willing to pay to prevent worse outcomes and patients will go to their provider more often when they know what to expect and services can be provided promptly.
ZANON: Trauma events have quickly become the world's leading cause of death in individuals under the age of 46. Last year alone, there were nearly 2 million deaths specifically attributed to abdominal bleeding throughout the world. EndoShunt intends to make these unfortunate statistics a problem of the past by giving trauma surgeons the gift of time so they can give trauma patients the gift of life. Successfully commercializing a medical device is no easy feat. We will have to overcome the FDA 510(k) clearance process, successfully gain buy-in on our reimbursement strategy, and demonstrate a compelling story to value analysis committees as to why they should incorporate our device into their trauma centers.
TU: Our solution will reduce emergency room and urgent care wait times through more efficient testing. Our solution will also enable 24/7 testing in community settings to bolster the utility of telehealth services, eliminating redundant visits. One of the biggest hurdles that we'll need to navigate on our pathway to FDA approval and commercialization is raising sufficient capital to be able to do so. The medtech startup space is notorious for not having many investors who invest before FDA approval, which creates a big chicken-and-the-egg challenge for medtech startups. The team has done an excellent job of navigating through this landscape so far.
BARTHOLOMEW: I cannot understate the immense need there is for the kind of treatment solution there is from both patients and clinicians. That's what motivates the Hyivy team to not just create a band-aid type solution but an entire pelvic health system that includes the first multi-therapy smart vaginal dilator, patient app, and clinician software. I feel like I'm joining the chorus of other MedTech companies when I say a challenge (and opportunity) is reimbursement, reimbursement, reimbursement!
JABRY: Our technology is making a significant impact on safety measures, particularly in advocating for nurse safety. This becomes all the more crucial as a recent study highlights that over 20% of employees believe hospitals are falling short in addressing workplace violence. This reinforces the significance of our work. Nonetheless, navigating complex IT infrastructure demands and customer bottlenecks stands as a key challenge. Despite the innovative and efficient nature of our solutions, their successful implementation can present hurdles that we're actively addressing."
ROBERTS: Opal HTM's transformative solutions for medical equipment management will drive safer, better, more efficient healthcare. That means hospital device inventories that are more reliable thanks to our predictive maintenance algorithms, more readily accessible for caregivers through our location-informed logistics, and optimally tailored to meet the needs of each unique patient population due to our unrivaled insights into asset utilization. Our next steps towards achieving these goals are to collect massive amounts of real-world medical equipment data to help demonstrate the impact of our technology to early adopters, and to further build out our game-changing features that leverage machine learning on the edge. We're also actively growing our team, so get in touch if you want to contribute to our mission of transforming healthcare technology management!
ROHAN: Vasowatch has the potential to improve outcomes at 144M global births/year. Since black and brown women currently experience postpartum hemorrhage at 2 to 3 times the rate of white women, our technology would remove health inequities in obstetrics care. Since special purpose machine learning algorithms are relatively new to healthcare applications, the FDA's support will be crucial to Vasowatch's success. Clinician trust in the clinical decision support that Vasowatch provides is another critical success factor.
BUSSERT: The world hasn't seen true innovation for prevention of pressure injuries for decades, and a labor intensive, manual turning schedule is still the most commonly used preventative in facilities. As our population ages and staffing shortages increase the manual method is becoming unsustainable. In fact, pressure injuries are the only facility acquired condition that continues to increase every year and labor shortage has been identified as a leading reason for this increase. By automating pressure relief and providing remote patient monitoring we'll be able to help patients live healthier lives, while also helping to relieve staffing shortages and saving facilities money. There are lots of hurdles along the way. Commercializing a hardware business is capital intensive and requires careful management of the production and inventory to ensure we can deliver products quickly, without having too many cushions sitting in warehouses. Several parts of the medical device field are new for our team, and sometimes we don't know what we don't know. As we go to market, we plan to bring on staff who have proven experience in the areas where we lack knowledge so that they can help guide the company to success.
What is one habit of yours that makes you more productive as an entrepreneur?
IVEY: One of the foundational habits that drive my success is the ability to discern between when to pivot and when to persevere. The entrepreneurial journey is rife with uncertainties, and understanding when to change direction or maintain the course is crucial. This adaptability, combined with an unwavering focus on our mission, empowers me to navigate challenges and seize opportunities effectively.
CANTOR-BALAN: My years as an Intelligence Officer in the IDF and as a Satellite Operator in the IAI equipped me with the skills needed to navigate uncertainties in high-pace environments. I needed to stay focused on my mission and goals while dealing with highly sensitive operations, and ever-changing conditions. For years, I had to take critical decisions that impacted lives and affected high budget projects. I'm applying these skills as a founder of an early-stage startup on a daily basis. My love for flying (I have a pilot license for over 15 years) helps me zoom-out when needed and navigate our ride towards key destinations.
CHARDRI: One habit that makes me productive as an entrepreneur is doing problem solving after physical or creative activity (working out, dancing, drawing). Doing these types of activities forces my brain to think differently and always resets my brain so that I can step back and address a problem not only refreshed but often with a different lens which allows me to look at the whole picture.
ZANON: Our willingness to recognize our opportunities for growth and capitalize on them are our biggest advantages as entrepreneurs. We do not pretend to know everything, but we are more than willing to learn, develop, or partner in areas that improve our potential for success.
TU: Typically, I schedule meetings in the afternoon and aim to avoid scheduling them in the morning, so that I can dedicate the morning on completing highly focused, individual work on high-priority, critical pathway activities for the company before the meetings start for the day.
BARTHOLOMEW: Returning to patient stories. Whenever I feel bogged down or lost in the up of everything, I read hundreds of messages and stories of women who reached out to us and trusted us with the trials and tribulations from their pelvic health journey and it always energizes me.
JABRY: A habit that consistently energizes my productivity as an entrepreneur is my unshakable trust in the process. I wholeheartedly invest in my team and their journey of growth, steadfast in the knowledge that as they execute our mission, remarkable outcomes will flourish. This culture of trust and shared responsibility permeates every aspect of our organization, propelling our collective efforts with boundless positivity and momentum.
ROBERTS: Keeping hydrated and taking vitamin D supplements – I used to have days when I would just hit a wall and for a while, I couldn't figure it out. This solved it. With so much of modern work being intellectual and taking place behind screens, we can lose track of the fact that the mind is still a part of a body which needs to be nourished.
ROHAN: I am an inveterate networker. I look forward to learning something from everyone I interact with, giving me the ability to appreciate and integrate multiple perspectives into my decision making.
BUSSERT: I have attention deficit disorder (ADD), and though many people would consider that a liability, I consider it a superpower. I like to call it Another Discovery Daily, and I've always enjoyed reading science and technology articles for fun. As an entrepreneur I've learned that this habit gives me a huge body of knowledge that I've drawn upon when prototyping or troubleshooting. I learned in college that I can concentrate better when I'm in a noisy, busy environment, so working at mHUB actually helps me focus on the tasks I need to accomplish.
###
Interested in attending the mHUB MedTech Demo Day? Register for either Investor Day on September 13th or Community Day on September 14th.