As the Climate and EnergyTech cohort's accelerator program draws to a close and the startups prepare for their grand finale showcase at Demo Day, the teams are reflecting on where it all began 6-months ago.
mHUB sat down with the eight graduating Climate and EnergyTech teams commercializing disruptive solutions in renewable energy, hydrogen, carbon capture, energy storage, and energy management. Read on to learn more about blip energy, Hago Energetics, Icarus RT, infiniRel, Kazadi Enterprises, nexTC, OXTO Energy, and Sandbox Carbon.
Where did your idea and value proposition begin?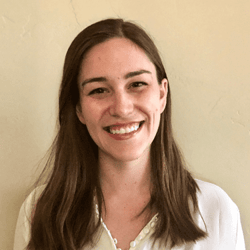 CEO and Founder of blip Energy
SOPHIA WENNSTEDT I was experiencing power outages as a renter and apartment dweller. When I tried to find a solution, I was frustrated and disappointed by what few options I had. I knew I was one of millions of Americans experiencing this problem, so I began searching for a way to make power security affordable, focusing on what households really want and need.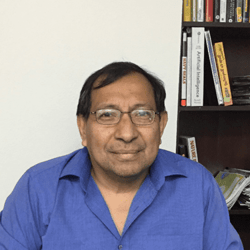 CEO and Founder of Hago Energetics
WILSON HAGO Prior to founding Hago Energetics, I was an industrial chemist all my professional career. As a Director of Biochar Research, I learned about the importance of agriculture in addressing carbon dioxide emissions. I quit my job as a consultant for a biomass to energy company to participate in a Global Solutions Program at Singularity University, looking at a variety of solutions to the climate problem. I decided then that I wanted to build a company with a lasting impact on addressing the climate change problem.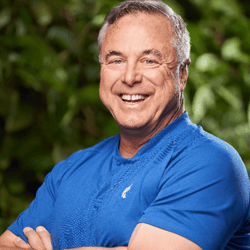 CEO and Founder of Icarus RT
MARK ANDERSON The efficiency and performance of photovoltaic panel, or solar panels, hasn't improved much since the 1970s. Heat has always been a challenge that degrades performance – as panels heat up, their performance (power output) drops daily. It occurred to me years ago that cooling panels might be an effective way to offset that loss. We set out to prove this in a proof of concept about six years ago, and in doing so, we soon realized the heat could be captured to add value to a new technology designed to cool panels, capture, and store heat.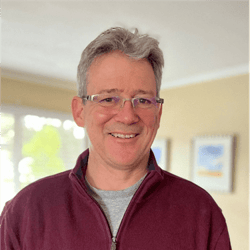 CEO and Founder of infiniRel
BERT WANK While evaluating the solar market for a semiconductor product line, I learned from Dan Ton, former Head of the Departure of Energy and keynoter at the EUPVSEC in Valencia Spain in 2008, that "59% of all unexpected maintenance costs are due to inverter failure." One year later, I founded infiniRel to solve this problem.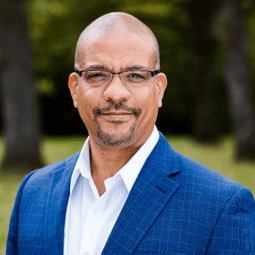 CEO and Founder of Kazadi Enterprises
SANZA KAZADI Some years ago, I started thinking about generating cooling solutions that didn't need electricity. When my mother moved to the Democratic Republic of Congo, her house was in an area of Kinshasa that had no electricity. I worked on developing technology that would fit the bill and eventually landed on the technology we're putting forward at Kazadi Enterprises. Initially, we were planning to work on the equally urgent needs around water and electricity solutions in the developing world. However, last year when we decided to switch to the American market, we rediscovered our original cooling plan and settled on refrigeration for retail groceries.
C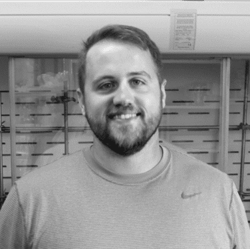 EO and Founder of nexTC
CORY PERKINS I was lucky enough to work with Professor Douglas Kezsler during my postdoc at Oregon State University. His highly collaborative group was well known for developing chemistries to create high-quality thin film coatings. We were able to build on the previous success of the Keszler lab and demonstrate thin film coatings with optical and electrical properties that exceeded the current industry standards. Together, Dr. Jenn Amador and I started conducting market research as a part of an entrepreneurship training program – we primarily focused on markets that required thin film coatings on glass. We found there existed a major need for glass coatings with improved properties and there existed only a few methods to create high-quality thin-film coatings throughout several industries. We found the most urgent need was within the thin film solar market – nexTC's beachhead market.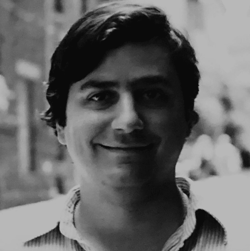 CEO and Founder of OXTO Energy
GEORGE PRASSINOS I worked in the space business focusing on energy technology early on in my career. Later, looking at the broader energy landscape and the need for grid interconnection and stability, I thought I could use that same technology I developed for space and bring it back to Earth. That's what we have been doing. We are building flywheels that form the core of what I call mechanical batteries for energy storage.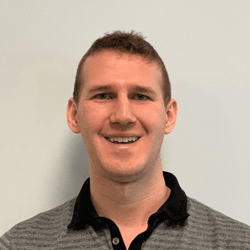 CEO and Founder of Sandbox Carbon
AARON ROSE Sandbox Carbon has a mission to deliver high-quality carbon credits to businesses looking to achieve net-zero. The idea for our technology came from studying the current direct air capture market and realizing that most approaches had an Achilles heel. They are all too energy intensive. We are optimizing our approach to consume as little primary energy as possible
Tell us about the growth you've experienced since your launch.
WENNSTEDT: Hardware is HARD! Much more complicated than developing an app, and the smallest ventures have been hit the hardest by the supply chain crunch over the last few years. Even still, blip has emerged stronger, and the pandemic has forced us to develop better operational practices than we otherwise might have.
HAGO: Since launching Hago Energetics, we have pivoted from our initial idea to a simpler version which addresses just clean hydrogen production. We have learned a lot about business since our launch. Along the way we have benefitted from a lot of feedback about our business plans.
ANDERSON: Icarus started on a shoestring in October 2016. Since then, we have won many programs and awards beginning with the CalSEED Concept ($150k) and Prototype ($450k) Awards. These enabled us to be recognized for and compete successfully in the Shell Gamechanger by NREL which really put a spotlight on Icarus. The CalSEED award also allowed and enabled Icarus to participate the full Cleantech Open program, which we completed as Runner's up. Next, we won acceptance into the Halliburton Labs program and finally the mHub program. Along the way we developed important relationships with Shell, NREL, Halliburton and others that have opened doors to commercialization.
WANK: Timing is everything. infiniRel rose from the ashes in 2019 when a customer paid thousands of Dollars for a one-day on-site examination of inverters at a large solar plant. Since then, infiniRel raised $950,000, found lead customers with an aggregate of over 10GW of solar under management, and secured a binding pilot agreement with a paid test drive of our technology in discussion with another prospect.
KAZADI: I launched Kazadi Enterprises in 2020 and financed it with assets from the sale of my house. Shortly after, we received funding from the Humanitarian Grand Challenge (HGC), from WERCBench Laboratories Accelerator, was chosen for Chain Reaction Innovations, and received a second round of funding from the Humanitarian Grand Challenge. This funded work from 2020 through 2021. More recently, in 2022 Kazadi Enterprises was chosen for the mHUB Accelerator Climate and EnergyTech Cohort, and the Venture for Climatech Accelerator. I was also chosen as the recipient of the 2022 Nicor Multicultural Innovator Award, and we've received funding from LongJump and from Invenergy. All told, we've raised $1.8 M, with much of it earmarked for use at Argonne National Laboratory or for the HGC projects.
PERKINS: We launched nexTC in mid-2018 and began operating after we received our first Phase I SBIR from the Department of Energy in 2019, months before COVID-19 shut everything down. We persevered by working in shifts and social distancing. We were still able to demonstrate enough progress to receive a Phase II SBIR from DOE and a Phase I SBIR from the National Science Foundation. With these grants we demonstrated proof-of-concept and are currently scaling our chemistries and coating processes to begin prototyping with key stakeholders within the glass and solar industries.

PRASSINOS: Since launching OXTO Energy, we have setup a pilot in France. Based on that experience we have been adapting our solution with improvements. We were recently awarded a new contract by a Japanese data center operator for three systems to stabilize their energy provision.
ROSE: Sandbox Carbon is less than a year old and since joining the AI program we have made a lot of progress. We have built a large prototype of our system that is helping us de-risk some of the key technologies. We also have been able to connect with many potential customers and refine our value proposition. A big milestone has been building a "medium prototype" that is serving as a great testbed to iterate on some key technical challenges without investing in a full-scale prototype and the custom space it would require.
What does the future look like for your business?
WENNSTEDT: At blip, we dream of home batteries becoming as common as microwaves, and that each will be a node on the smart-grid network, building a better smarter grid for all of us.
HAGO: The future looks very bright. Green hydrogen is a sought-after commodity and there is tremendous demand presently and in the future. Hago Energetics poised to benefit from increased attention to this area by the federal and state governments. We are a waste-to-energy play, and our input costs are low, so we are fortunate to be at the juncture of low-input cost and high product selling price.
ANDERSON: Amazing. Icarus potential SOM in the US alone is $400 million. Add Europe to that mix and it goes to $600 million. That does not include retrofitting existing arrays, which more than doubles the SOM. Note those numbers do not include other parts of the sunbelt including the MENA region, the rest of Africa, Asia, Australia, Mexico or Central or South America.
We are currently entering the commercialization phase of our business with great support from Shell, Halliburton, mHUB, NREL, Cleantech Open and others. We have strong interest from EDP – a huge utility serving Portugal, Spain, and Brazil and many other key players. With the right strategic partners and support, we see Icarus potentially as a $500 million company in five years.
WANK: After the passing of the IRA in 2022, electrification pushed across all renewable verticals drives our business for reliability and positions infiniRel as a leader in prescriptive diagnostics for all things relying on power electronics. At the same time, Cloud and Machine Learning technologies have become pervasive, making our implementation easier to shrink and scale.
KAZADI: Our first step is to continue to grow our team at Kazadi Enterprises. We are also working to solve our most pernicious manufacturing issue, after which we will quickly be able to construct and test our heating and cooling core. Once this is properly constructed and tested, we will quickly close a JDA with our first company and begin reaching out to additional companies. We expect to close one JDA after each quarter around the use of our technology. Once these JDAs begin falling into place, we will raise a seed round to build out our manufacturing plant for our regenerator technology. Then we will begin installing the refrigerators with our partners.
PERKINS: With solar as our beachhead market, we have garnered a large amount of interest in our chemistries and coating approach. nexTC has started working with manufacturers within both the solar and glass markets; this year, we began prototyping with key stakeholders and are on track for first revenue in 2023. The nexTC technology is at the heart of American manufacturing and will be key to help grow green energy markets in the near-term future.
PRASSINOS: Honestly, it looks bright. As we are speaking, OXTO Energy is negotiating the fine print of two more contracts. One with an infrastructure provider that wants to offer energy resilience and another one with a major utility that is moving towards renewable energy.
ROSE: Sandbox Carbon is working on many parallel paths. The key challenges right now are growing the team and fundraising. The funding environment, particularly in cleantech, seems to also be keeping pace even as other investors are reducing the number of new investments they are making. We are also focused on continuing to develop our technology. The Department of Energy has many grants available for companies in this space and we are working on securing advantageous partnerships.
How will your technology impact the world? What are some of the biggest hurdles you'll need to navigate on the path to commercialization?
WENNSTEDT: Power security isn't just an American problem, and the circular economy for batteries needs to mature quickly for us to divert materials from landfill. We believe we can scale the platform we're building here in the States to benefit communities experiencing even more power-volatility than we are, especially at parts of Europe, Africa, and South America where power outages and costs are a larger burden on everyday life. By building a product that truly works in any home, blip is able to add millions of households to the smart grid which helps all of us! I strongly believe that we need big (utility scale) and small (household scale) solutions to work together to keep our electric system healthy.
HAGO: Our technology has the potential to avoid millions of tons of carbon dioxide equivalents by controlling methane emissions. Ultimately, Hago Energetics is hoping to have a global impact on planetary temperatures, even if it is by decreasing them by 0.1 degrees Celsius. Some of the biggest hurdles we expect to encounter include working with municipalities when addressing the wastewater treatment plant market, which are slow moving entities. A major milestone will be obtaining project financing as we scale our technology.
ANDERSON: We currently install enough PV panels to go around the earth 25x per year, and that is not enough. To meet the Net Zero emissions standards, we must increase solar PV deployment 25% per year, or enough to go around the earth another 325x by 2030. That's enough solar PV panels, tightly packed, to fill 450 Empire State Buildings.
Icarus almost doubles the energy output per square foot of PV arrays which dramatically helps to reduce manufacturing, deployment, disposal and recycling challenges. Because our system cogenerates hot water, we dramatically reduce CO2 emissions – 237 metric tons for every 100 kW of Icarus systems installed.
The three biggest hurdles we face are: 1) funding, financial resources, and financial strength; 2) manufacturing; and 3) distribution. All easily overcome with the right strategic partners.
WANK: There are only three ways for infiniRel customers to drive profitability: uptime means revenue, lower maintenance costs directly impact cash flow, and longer asset life equals greater capital efficiency. Our technology delivers on all three bottom line drivers. The main obstacle is a required mindset shift of financial stakeholders from a short-term CAPEX driven deal mind set to a long-term, ecological AND economical sustainable perspective. Financing renewable project growth must include a realistic OPEX perspective to sustain all value chain members.
KAZADI: Our technology will revolutionize the refrigerator industry by eliminating much of the cost and carbon footprint of technology. The initial impact of Kazadi Enterprises will be on commercial grocery markets, where we will have an outsized impact on the margins of the industry– by changing one appliance we're going to be able to create an increase in their margins by 60%.
To achieve this, we need to successfully cultivate partnerships with refrigerator OEMs. We will also need to create a manufacturing process at scale that allows us to build our platform components properly and without the technical challenges we're facing now. We will need to complete the technical development of our regenerator, successfully raise money for a factory, and create a factory capable of delivering the regenerators at a pace equal to that of our partners.
PERKINS: Adoption of nexTC products will reduce the cost per watt for solar modules, lowering pay-back times and improving adoption rates. Low-cost energy will further reduce our dependence on fossil fuels. nexTC offers state-of-the-art materials with a massive decrease in manufacturing cost, while also increasing material yields and eliminating the dependance on costly, inefficient processes. Adoption of the nexTC solution is not without risk – deposition of nexTC materials requires a pivoting from established vacuum-based methods and to new solution-based methods. We have de-risked this by judiciously choosing a deposition process that is widely used within the glass coatings industry.
PRASSINOS: What we currently see is an enormous uptake of renewable energy systems like solar and wind, and an evolution to a more decentralized energy landscape. Interconnecting these smaller grids can result in instability – that's where OXTO Energy Storage comes in. Our biggest challenge always has been to establish large scale manufacturing capacity which is what mHUB is helping us to do.
ROSE: The carbon dioxide removal space is going through explosive growth right now with new startups being founded every day. The pace of technical innovation is very exciting, and the funding environment is keeping pace, but one key challenge is consumer awareness. Companies and consumers are increasingly interested in achieving net-zero carbon emissions, but not all paths to net-zero are created equal. Outright reducing emissions is the best solution but for many businesses the technology is not yet available to make that possible, so they turn to purchasing carbon credits. A lot of the current carbon credits that are being sold can be considered low quality. A low-quality credit is not measurable or permanent or additional. The challenge is that these low-quality credits are much less expensive than the high-quality carbon credits Sandbox Carbon and the rest of the direct air capture space will be producing. It will be a big challenge to educate consumers and businesses on the differences between types of carbon credits and the value proposition of paying more for a high-quality credit.
What is one habit of yours that makes you more productive as an entrepreneur?
WENNSTEDT: I think my secret superpower is prioritizing work-life balance- many founders (including myself) struggle to turn work off when there is an endless mountain of tasks and issues. Closing my laptop is a practice I'm still working on, and one that requires discipline (and sometimes a nudge from my partner), but at the end of the day I'm a better founder and CEO when I have gas in the tank to tackle the big time sensitive tasks!
HAGO: I work 7 days a week, and try to advance the business every day, however small an increment that may represent. However, this doesn't mean I work 24/7. It's important to have fun while working on the business.
ANDERSON: I work constantly to stretch my mind, try to eat well, workout daily to strengthen my body, and pray continuously to feed my soul and humbly seek support.
WANK: I start every day with a 1-hour yoga, breath, and meditation practice that I have developed during my time spent in India.
KAZADI: This is a tough one because I never feel that I'm productive enough. I think as an entrepreneur you're most successful when you're building and leveraging teams and partnerships. One habit I have is trying to create coalitions and partnerships. This makes it possible to extend my capabilities by bringing more people into the discussion. While it is also very costly from a time perspective, as it requires continual communication and care to nurture relationships, if I can balance that time aspect, it is a powerful tool for productivity.
PERKINS: Entrepreneurship can be all consuming if you let it. I make it a habit to spend quality time with friends and family. This time allows me to reset and recharge, making me much more efficient and effective as an entrepreneur.
PRASSINOS: I am an optimist and work my way throughout challenges – no matter what.
ROSE: It's challenging being an entrepreneur. You are trying to do something completely new and do not have the structure of a large corporation. One way I've been able to manage this uncertainty is by sitting down on Sunday night and planning for the coming week. I like to give myself three deliverables that I plan to get done during the coming week. If I can finish them by the weekend, I can take the weekend off. If they are not done, I work through the weekend until they are. I find this system keeps me focused and productive. I have been getting better at the project management side of things and my time estimates are getting more accurate, helping me strike a decent work-life balance.
###
If you are interested in being contacted about the next open application window for the mHUB Accelerator, complete the interest form below.