Upcoming Events, Courses, and Talks
Whether you're looking for something educational or fun, mHUB produces events and classes that inform and inspire.
Funding Fridays: Understanding the Basics of VC Equity Funding
Share this event
Understanding the Basics of VC Equity Funding is the 2nd of the Funding Friday's series. In this educational session, Briana Yesilli, corporate attorney at Cooley, will give you an overview and examples VC Equity Funding for startups.
Please bring:
You'll learn:
Early Pitfalls for Founders seeking VC Equity Funding
Types of Financings:


Bridge Financings
Equity Financings (Preferred Stock)

Understand what Valuation Means

Pre-money vs. Post-money Valuation
Option Pool
Cap Table Examples

Attendance in person is preferred, but possible on-line.
Instructor Information:


LinkedIn: Here
As a corporate attorney, my practice centers largely around the representation of privately held emerging growth companies, as well as venture capital and private equity funds that invest in those companies. My work with companies spans the entire corporate life cycle, including strategic decisions and coaching prior to incorporation, general corporate representation and counseling, venture capital financings, and mergers and acquisitions.
Specialties: new entity formation; structuring; debt and equity financing; commercial agreements; strategic corporate and business development transactions; trademark clearance, prosecution and enforcement; IP and licensing agreements.
Date and Time
03/31/23 @ 10:30 AM
03/31/23 @ 10:30 AM
Tags
Register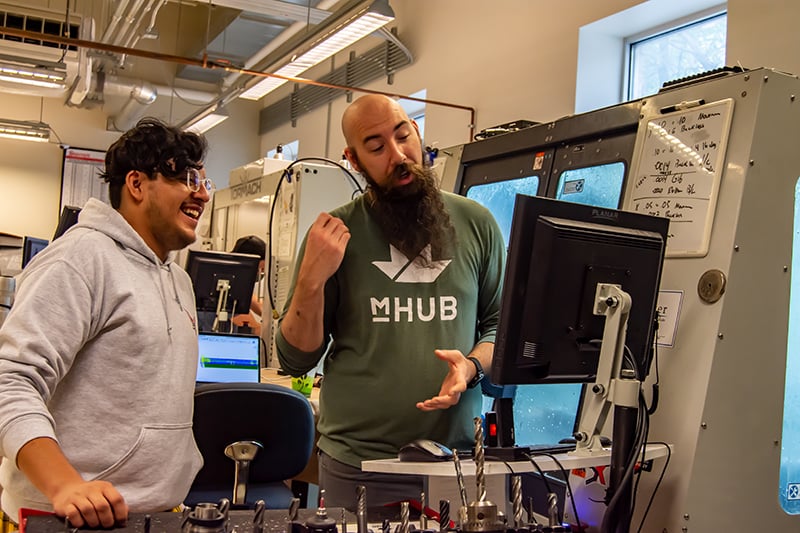 Resources Tailored to Your Unique Startup Roadmap
All classes and events are available to the public. Curriculum courses are tied to a specific track and stage of development, making connections to tools in the mHUB ecosystem to ensure members are maximizing the right resources at the right time.
To unlock auxiliary resources and pair learnings with hands-on guidance and tools, explore membership or the mHUB mPOWER and Hardtech Development fellowship programs.
Explore Membership