FOR IMMEDIATE RELEASE
Press Contact:
Kim Blomquist
872.222.5279
kim@mhubchicago.com
Global Manufacturer, OMRON Electronic Components, Joins mHUB as Corporate Partner to Grow Internal Innovation, Talent Pool, and Brand Awareness
mHUB and OMRON Electronic Components, a leading manufacturer and provider of advanced electronic components and more, announce initial partnership effective immediately.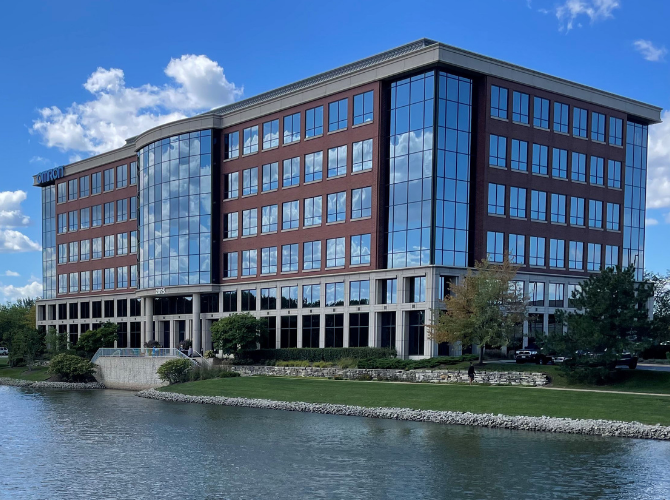 (CHICAGO March 31, 2022) - OMRON Electronic Components, a global leader in advanced electronic component solutions, has partnered with mHUB, a leading independent innovation center for hardtech and manufacturing based in Chicago. The partnership is effective immediately.

OMRON Electronic Components offers solutions for applications in energy, industrial automation, automated test equipment, power tools, smart home/building, entertainment, and gaming markets. Partnering with mHUB will drive internal innovation for the creation of new device and module solutions. OMRON Electronic Components will have access to

mHUB Hardtech Development services

for outsourced consultation in engineering and

research and development

for agile prototyping of new innovations.

With its Americas Headquarters in Hoffman Estates, Illinois, OMRON Electronic Components recognizes mHUB as a connector within the nation's second largest manufacturing region. Aligning with mHUB will allow OMRON Electronic Components to expand its footprint in the Midwest and build further brand recognition in the region.

This includes engaging early with

mHUB's network

of over 428 active startups and alumni companies that have the potential to meet OMRON Electronic Components' business objectives and transform industries through new technologies.

"OMRON Electronic Components' mission is to solve societal problems with our device & module solutions. This partnership will enable us to accelerate invaluable innovation with high potential startups to fulfill our mission," said T. Ucchi Uchida, Director of Marketing, at OMRON Electronic Components.

Through partnership, OMRON Electronic Components will extend its physical footprint in Illinois to Chicago, providing staff with access to mHUB's over 63,000 square feet of co-working space and state-of-the art

labs for product development

and testing.

"As a world leader in manufacturing and automation, OMRON will add tremendous value to the mHUB ecosystem, providing the type of synergy mHUB was founded upon," said Haven Allen, mHUB Co-founder and CEO. "OMRON will share insights with entrepreneurs around component building, supply chain management, and sector integration. Innovators will share disruptive ideas, approaches, and problem-solving techniques to support OMRON's own innovation pipeline. All leading to more wealth and job creation in the region."




###

About mHUB

mHUB is a leading independent hardtech and manufacturing innovation center that exists to convene the entrepreneurial ecosystem around physical product innovation to ensure that the manufacturing industry continues to accelerate, grow and thrive. The mHUB community includes over 350 active and alumni startups and small businesses supported by a deep talent pool of product designers and developers, entrepreneurs, engineers and manufacturers, corporate leaders, industry experts, mentors and investors. mHUB provides a hyper-resourced environment to entrepreneurs with the goal of commercializing new hardtech innovation that will lead to new businesses, intellectual property, investment, revenue and job creation. Since launching in 2017, the mHUB community has generated more than $721M in revenue, launched more than 1,398 products, hired more than 3,987 employees, and raised over $1B in capital.

About OMRON Electronic Components


OMRON Electronic Components is a leading a manufacturer and provider of advanced electronic components. Extensive product groups include relays, switches, connectors, sensing and optical solutions. OMRON's broad product offering solutions can be integrated in applications for energy, industrial automation, test and measurement/automated test equipment, power tool, smart home/building and entertainment/gaming markets around the world. OMRON Electronic Components has an extensive sales network consisting of regional sales professionals, inside sales representatives, technical sales assistants, customer service staff, and an authorized distributor network. Learn more at

components.omron.com/us

.