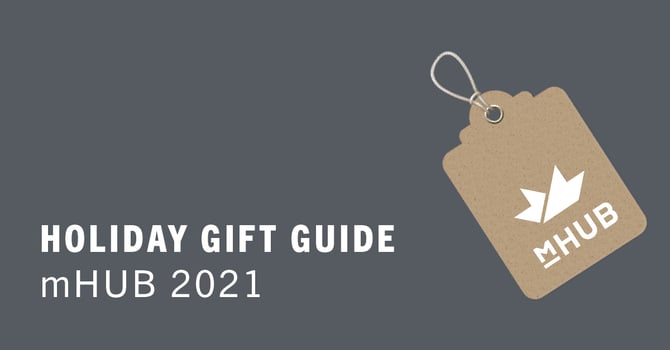 As holiday shopping kicks into high gear, mHUB is making it easy for you to buy local. The mHUB 2021 Holiday Gift Guide is a curated selection of giftable items made by the mHUB member community. Featuring home goods, fashion accessories, items for hobbies and more, you'll find things both practical and delightful for the season of giving.
1. LeanRite Elite by Ergo Impact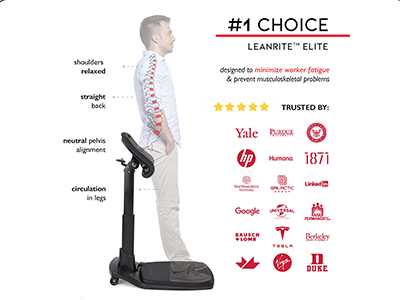 The LeanRite Elite was designed to help users sit, perch or stand in a proper neutral posture. The product's design was made possible with the ongoing advice of human factors research experts as well as a world-renowned orthopedic surgeon. Whether sitting with a slight forward tilt angled seat or standing with the soft front edge supporting the lower lumbar area, the LeanRite allows for more movement throughout the day. It encourages neutral posture in all the possible variations for sitting, perching, or standing. It also allows for active stretching, with specific ideas available on the free Ergo Impact app, which is available in the App store.
2. Kavnia Coffee
Kavnia Coffee is a sustainable cold drip coffee company, powered by women. They use a patent pending brewing system, dripping water drop by drop over coffee grounds for many hours to highlight the flavors of specialty coffee beans. They sell their coffee concentrate, which is 3x stronger than traditional cold brew, and takes 15 seconds to prepare at home using just two ingredients: organic coffee and water.
3. PedalCell

PedalCell is the ultimate power source to keep cyclist adventurers fully charged. PedalCell converts a bicycle's motion into charge for USB devices; phones, lights, bike computers, and more. The product installs in minutes on nearly any bicycle frame. The accessory is a must-have for any rider who takes long trips away outlets or has devices that run dead before their next pitstop. PedalCell is designed for any riding style, with proven expeditions in the Mojave desert to cross-continent wintery tours. The company's Black Friday sale includes 3x free packs of o-rings ($30 value) with any PedalCell order; enough for 20K miles of riding.
4. The Ahh Towel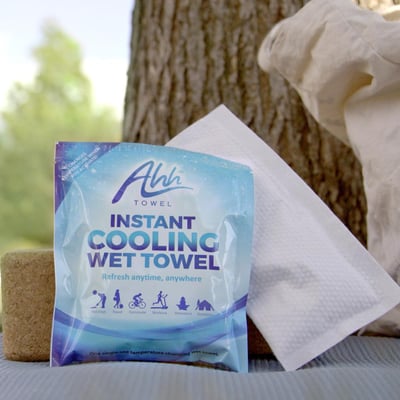 The Ahh Towel is the first ever active cooling wet towel. It was invented for people who are feeling hot, sweaty, dirty, or who just need a break. With one simple squeeze you can have a calm, cool, refreshing Ahh moment anytime, anywhere. Available on Amazon and at ahhtowel.com.
5. Coin Curling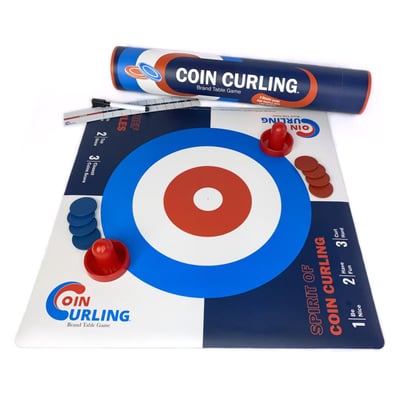 Coin Curling is a board game for people who like sports. It's a fast-moving, tabletop game of skill, dramatic comebacks, and good-natured competition. Fun for adults and for kids. Available on Amazon and at coincurling.com with 15% off for friends of mHUB through December 15th with the code MHUBHOLIDAY. Curl hard!
6. Rebellion Bags by Stephanie Wheat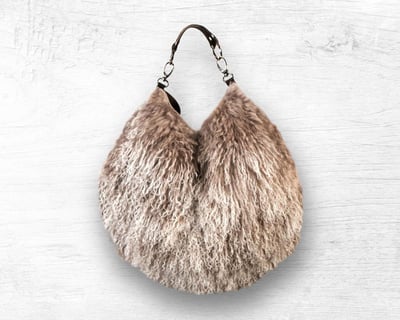 Rebellion bags are made from the finest quality upholstery grade and Italian leathers that are protected for a lifetime of use. Like an old favorite leather chair, you'll live well in Rebellion. The bag featured above is the the wool weekend bag in taupe, a wardrobe staple that can easily tote all the essentials while you travel. Check out the Weekend bag and many more!
7. Crucial Details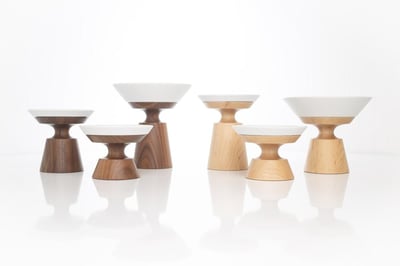 Crucial Detail invites you to take a seat at their table and transform the way you experience food by exploring the synergy between food and design. Popular products include the Porthole, an infusion vessel used to create any type of cold infusion, and the Arboretum (pictured above), a modular system for the middle of the table that is designed for sharing.
8. The Migrant Soul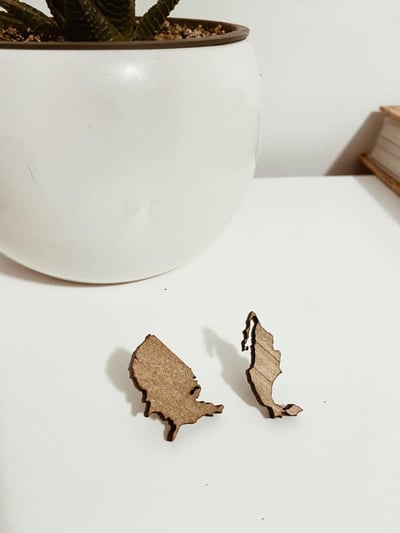 The Migrant Soul, owned by Elda Baez, focuses on laser cut and engraved gifts for all your loved ones. Bestsellers include laser engraved journals, holiday ornaments (holiday collection out now), and jewelry pieces. The Ni De Aqui Ni De Alla collection (seen above) was created to raise funds for low income DREAMERS seeking to obtain a DACA application.
9. Wicksly
With Wicksly, you don't have to worry about saving the "good candle" for special occasions. You can indulge in a luxury candle each and every day. Their hand-poured candles deliver a carefully-crafted scent intended to accompany you all month long. Each scent is suited to the month it ships.
10. Skate Kastle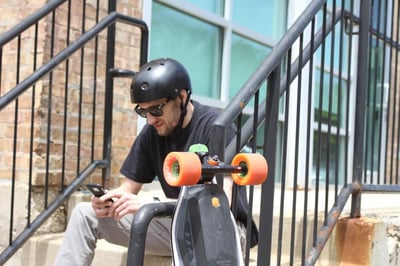 Skate Kastle helps electric skateboarders take their board to the next level! Specializing in the manufacturing of ESK8 upgrades and protection, if you have an electric board Skate Kastle can help protect your investment. Made by boarders for boarders since 2017.