Introducing the Spring 2023 Landis Family HardTech Development Fellows at mHUB
The Landis Family Fellowship for mHUB HardTech Development Services is a 6-month fellowship program for women and people of color that enables diverse talent to gain access to $6M in equipment and a pipeline for paid work in product design, innovation, and R&D with small- to medium-sized manufacturers.
Community Partnerships, mPOWER, and the Landis Family Fellowship are the three pillars of mHUB's Catalyze Initiative, which exists to drive equitable access within the HardTech innovation ecosystem.
Read on to get to know the Spring 2023 Landis Family fellows, who began their program in May.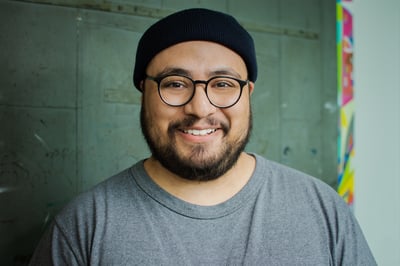 "I was born and raised on the vibrant south side of Chicago, and I am proud to be a product of the Chicago public school system. As an Electrical Engineer with a focus on embedded hardware design work, I am excited to bring my skills and experience to the Landis Family Fellowship program.

After graduating from high school, I was unsure about my career path. It took me a decade to realize that my passion for analog circuits, sparked by a Radio Shack intro to circuits lab kit that I received as a Christmas gift when I was 14, could be turned into a fulfilling career. Over the past 7 years, I have been fortunate to work professionally in this field and have gained valuable experience.

I am ecstatic to begin this fellowship program and I am looking forward to working alongside like-minded innovators in the Hardtech industry. Being a part of this program will allow me to expand my knowledge, refine my skills, and take my career to the next level."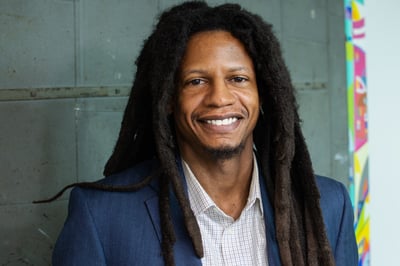 Aaron started his career in financial services working with a Geneva, Switzerland based commodity firm, SwissQuote / Advanced Currency Markets, before moving to Merrill Lynch in midtown Manhatten. There he helped manage over $100 million in client assets for one of the most successful advisory groups within the Manhattan East office. In 2010, he started a technology driven commodity trading firm, VanguardFX and Technology. There he developed a trade signaling API that used stochastic oscillation and moving averages to predict price movements. In 2018, after being presented with a problem by an old friend, he leaned on his expertise in trading and technology and sketched out a novel solution. That solution is a more efficient and equitable food distribution process that relies on the use of easily sourceable, recyclable or biodegradable material, coalesced on a Web based platform. He is working on building the physical hardware that will provide the bedrock of its efficiency here at mHUB. Aaron enjoys fixing "anything with electricity flowing through it" and is a self-described history buff. Aaron has been a Disaster Services Technology volunteer with the American Red Cross for 3 years and has twice deployed for disaster relief operations. He attended the United States Naval Academy and Morehouse College and received an Honorable discharge from the Department of the Navy.
Eydis is an engineer turned entrepreneur, she seeks to innovate solutions for women in the area of gynecologic oncology.  Lima has more than 3 years of experience in the field of entrepreneurial business development and altogether 9 years of experience in the technical space of the life sciences. She has consistently been rewarded for hard work with increased responsibilities and opportunities to help clients grow or take on improved business angles that can manifest into early-stage startups. Particularly, in the case of the research she performed in the Mor Lab at Yale University with the ovarian cancer therapeutic, Cantrixil. To date, that therapeutics is in phase II clinical trials with Kazia Therapeutics both in Australia and the United States. Additional work that she conducted in this lab were in-vivo studies to demonstrate that a grafted diagnostics nanoparticle had potential in detecting ovarian cancer micrometastasis. Currently, she is focused on Curiva - commercializing a patent-pending technology she's invented, diaPatchTM, a diagnostic patch for detection of women's cancer. Her prior research inspired her to pursue this innovator and entrepreneurial path and she seeks to incrementally propose improved non-invasive tools to women suffering from the large toll that gynecologic oncology malignancies take on their lives. Lima has a Master's of Science in Entrepreneurship from the University of Notre Dame and a Bachelor's of Science in Chemical Engineering from the University of Massachusetts Amherst.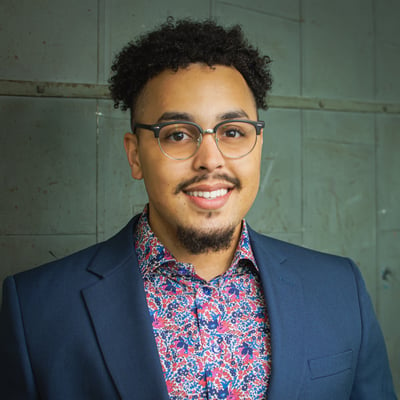 "I am a Product Design & Development Engineer with a rich heritage from Cameroon and a strong presence in Chicago. Through my company, Njapa Engineering, I empower inventors and start-ups, offering a wide range of services including concept development, design for manufacture and assembly, rapid prototyping, and go-to-manufacture consulting. With a Bioengineering degree from the University of Illinois Urbana-Champaign, I specialize in creating cost-effective solutions that make groundbreaking advancements in medical devices, health and wellness products, and wearable technology accessible to people around the world. Beyond engineering, I am a musician, playing both the piano and guitar, and my creative spirit fuels my unique problem-solving approach. I am honored to have been selected as a Landis Fellow and am eager to sharpen my entrepreneurial skills within Chicago's thriving start-up ecosystem by contributing to mHUB HardTech Development's mission of driving innovation and propelling businesses forward."