What this means for mHUB contractors, entrepreneurs and startups.
In early 2021, mHUB broke $2 million in income earned by members for contract research and development projects. For three years, mHUB Hardtech Development services has provided an extension of engineering and R&D teams for manufacturers and innovative companies. Hardtech Development teams take an idea or challenge from ideation to prototype to production, and everything in between. Because mHUB is the nation's leading manufacturing and hardtech innovation center, teams are custom built from a network of over 500+ product designers, engineers, and developers. Client relationships are managed by the mHUB Hardtech Development services team so contractors can focus on what they do best: engineering and product development.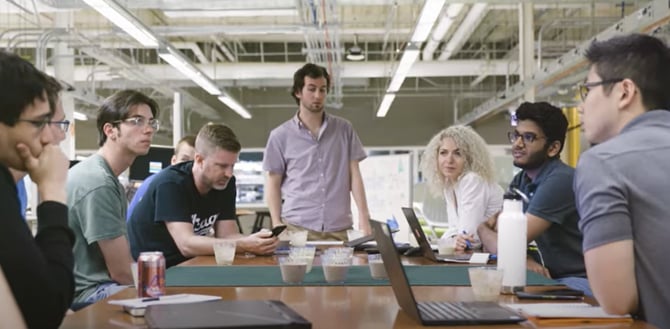 The confluence of community that mHUB has built around physical product innovation attracts clients interested in solving problems and adopting new processes with driven and diverse teams. The important benchmark of $2M earned can be attributed to the talent of mHUB members. Their breadth of knowledge and skill as well as their entrepreneurial focus has helped garner recognition for Chicago as the epicenter of Industry 4.0. As Hardtech Development contractors, members can financially support the momentum of their own endeavors while contributing to industry leading products and services.
"The best thing is that everyone I've met at mHUB has a level of optimism to them, it's a community built on trying to make things possible rather than what could go wrong."
- Zack Zlevor, Zlevor Designs, mHUB Member and Contractor since 2021
Being an mHUB Hardtech Development contractor has two main benefits: one, engaging with the broader ecosystem of companies interested in product innovation and smart manufacturing, and two, adding revenue streams to purchase materials, fabricate or prototype, to name a few.
In terms of engaging with the broader ecosystem, there is diversity of projects across industries, from med-tech and energy to wearables and food and beverage. Contractors are exposed to new industries and get to work alongside experts within those industries. But they also get to work with other mHUB contractors who also come from a variety or backgrounds. This type of diversity in a project team, and across industry silos, is exactly why clients approach mHUB Hardtech Development services, but it is also of huge value to team members who may themselves uncover a new approach or way of thinking.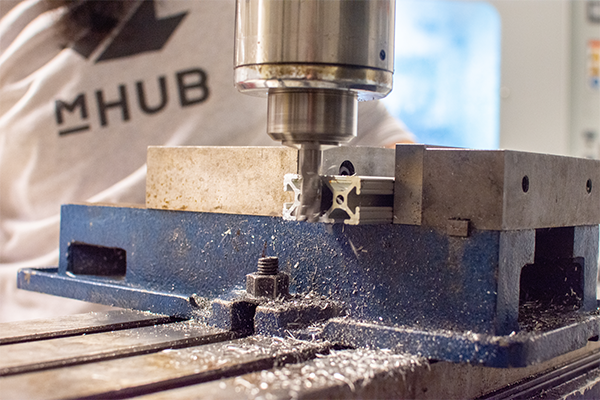 "One of the things that makes mHUB special, is the broad variety of base experience of members, you have anywhere from someone who's fresh out of school, to people who have 25+ years of industry experience and some who are semi-retired…this is fertile ground for finding the right answer."
– Sarah Severson, RIGHT MRTLS, mHUB contractor since 2018
Looking back on a tumultuous 2020, In addition to the continued success of mHUB Hardtech Development services, the member community at large was able to thrive. They generated nearly $330 million in revenue and over $544 million in capital. They have created over 2,153 jobs to date and spent nearly 75% of their total manufacturing spend domestically. mHUB has contributed to the success of over 1,256 product launches and significant fundraising for new hardtech companies.
"It's really exciting, there isn't anything out there like this right now, I joined the moment I toured."
– Jose Cardona, Mechanical Design Labs, mHUB contractor since 2019
Whether it be through Hardtech Development services, classes or mentorship, mHUB powers people to create, challenge and change the world around us every day.
Learn more about contracting services at mHUB or about how to become a member.