Korean SMEs and Startup Agency (KOSME) Program Highlight



In August, mHUB and the Korean SMEs and Startup Agency (KOSME) announced a partnership to provide programming and resources to Illinois and Korean product-based startups looking to enter global markets. In October, 10 South Korean-based startups located to mHUB to participate in a customized program that provided founders the entrepreneurial training, prototyping support, mentoring, and market development they needed to grow their businesses.

After 3-weeks of intensive hands on professional development and support, phase 1 of the program closed in November at a KOSME Startup Demo Day. All 10 startups took the stage to deliver their pitches with confidence after three weeks of hands on training and support. "We were immediately impressed by not only the potential of these startups, but their desire to learn and work hard during their time here," said Manas Mehandru, mHUB COO. "Today, we witnessed immense growth in their abilities to pitch in a foreign language and articulate complex business plans."

Although the startups are now back in South Korea, they will continue to receive access to mHUB resources for a year and many have already committed to traveling back to Chicago to take advantage of the partnership. The year-long program is also coupled with a general partnership to give access and resources to any startups or entrepreneurs traveling between Illinois and South Korea.

Learn more about these high-potential South Korean startups below:
DOCHWI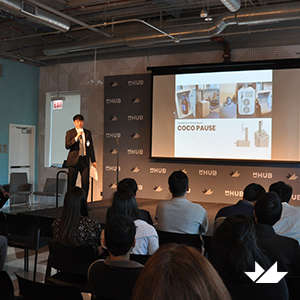 Korean Beer Paraphernalia creates craft beer accessories including an at-home kegerator.
"With the knowledge I learned at mHUB, I was able to make a new prototype, which will bring greater success to my company. Thank you very much, mHUB, and the prototyping shop team." - Jinwon Youn, CEO
EZMAKERS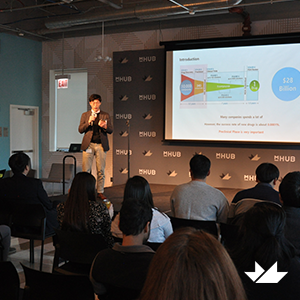 Improving animal testing safety for animals in research lab experiments.
FLEX&LOCK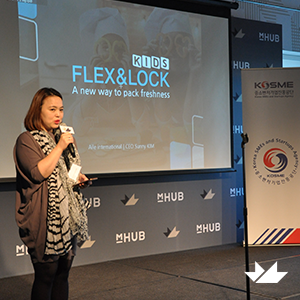 Food grade silicone storage sets for clean, mold-free storage.
"Thank you for the classes and workshops that you developed, especially the B2C, marketing strategy, and financial modeling classes. Applying the lessons I learned during these classes will significantly help the growth of my company." – Sunny Kim, CEO
OCEANSBIO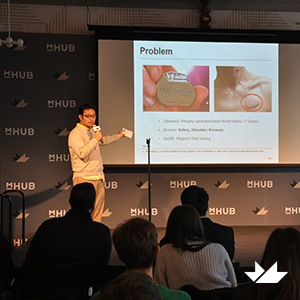 An electroceutical device with wireless charging capabilities.
"During the 3 weeks at mHUB, my mentoring time with UL Emergo helped me tremendously in learning about the regulation process for introducing my electroceutical product in the U.S. market." - Lee Hyunung, CEO