For the first time in 2023, mHUB will bring together two of its flagship events for a two-day experience that celebrates innovation in hardtech and manufacturing.
The first day will convene business leaders across industry and manufacturing in celebration of advancements in hardtech innovation. The second day will include a day of award announcements, product demos, startup pitches, panel conversations, and a keynote speaker followed by an after-party.

Wednesday, March 22: Fourth Revolution Awards Industry Reception
The Fourth Revolution Awards celebrates regional manufacturing for its leadership and innovation as the industry stands on the brink of a new technological revolution. The cocktail reception will bring together award finalists and industry leaders to celebrate advancement in hardtech innovation. The exclusive, ticketed event will convene industry for a night of networking in recognition of the regional manufacturing ecosystem's drive to reign as a global leader into the future.
To learn more about Fourth Revolution Awards, visit: 4revawards.com.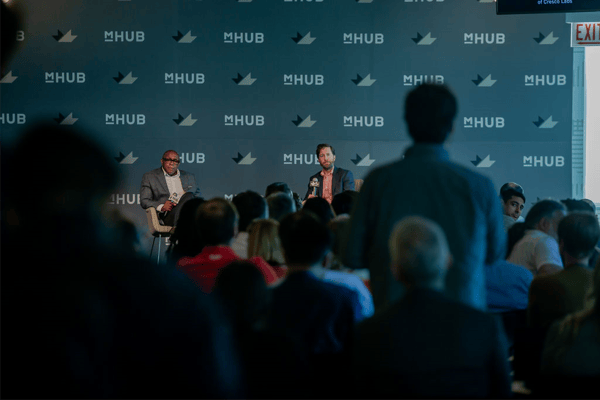 Thursday, March 23: HardTech Summit
The HardTech Summit, evolving from mHUB's annual Product Showcase and Demo Day, gathers regional stakeholders in technology, manufacturing, government, and economic development to discuss the state of US innovation around physical product development and related industries. The day includes remarks from state and city officials, conversations between corporate and institutional research leaders, and a keynote from a thought-provoking founder or leader in hardtech. Alongside its program of speakers, this event showcases startups leading in healthcare, advanced manufacturing, and climate and energy, giving them the stage to pitch and share their solutions. The Fourth Revolution Awards winners will also be announced during the event.
Concurrent with the event's stage program, mHUB opens its prototyping labs for all startup members to demo their products to attendees. Over 50 startups display and introduce their technology in an exhibition-style portion of the program. Visitors can chat with founders and test products within mHUB's core facility for product development.
Watch a video recap of the 2022 mHUB event here.
Stay tuned for more event details...
Applications for The Fourth Revolution Awards are now open! Registration for both events will open in February. Don't miss out! Follow mHUB on social or subscribe to its mailing list for all the latest details.
For information on how to get involved as a sponsor, contact Ben Berlin: ben@mhubchicago.com
For information on how to get involved as a speaker, contact Kim Blomquist: kim@mhubchicago.com