Yesterday, Chicago based manufacturing companies, community partners, and elected officials convened at mHUB for a tour and roundtable discussion. Participants included U.S. Secretary of Commerce Gina M. Raimondo, Congressman Danny Davis, Congressman Jesus Garcia, Congresswoman Jan Schakowsky, Deputy Mayor Samir Mayakar and representatives from America Makes, mHUB, 3Degrees, and West Side Forward.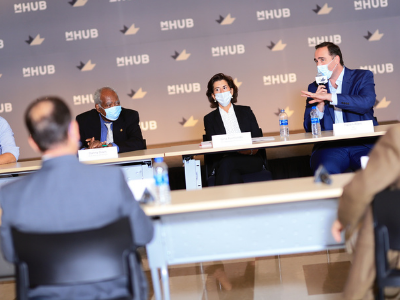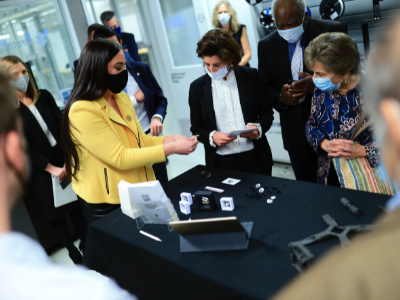 "For decades in America we lost so much of our manufacturing base. Everyone wanted to go to Asia because the labor was cheap. Now, we are brooding the day that we let that happen because we can't get the products we need," said Secretary Raimondo. "The obvious point to make is that all of this technology and innovation makes it easier to make things in America. There are a lot of reasons to believe that we're going to have a Renaissance of manufacturing in American, and it's going to start in places like this." Topics of discussion included incentives for reshoring manufacturing, additive manufacturing for the transformation of American manufacturing, de-risking early-stage manufacturing innovation, supply chain and supporting legislation, and rebuilding from the bottom up for inclusive growth.
Conversation focused on topics such as incentives for reshoring manufacturing, the importance of bridging underrepresented talent to training pipelines, legislation to support supply chain solutions, de-risking early stage hardtech innovation and the role additive manufacturing will play in America's manufacturing future.
Additive manufacturing experts and manufacturers offered perspectives and included: Mike Vasquez, Founder & CEO, 3Degrees; Josh Kramer, Director: Education & Workforce, America Makes; Ed Coleman, President & CEO, West Side Forward; John Laureto, Additive Manufacturing Applications Manager, Renishaw; Bob Swartz, Chairman & Founder, Impossible Objects; Casey Melvin, Co-Founder, The Future of Jewelry; and Dave Krzeminski, Additive Minds Consulting, EOS North America.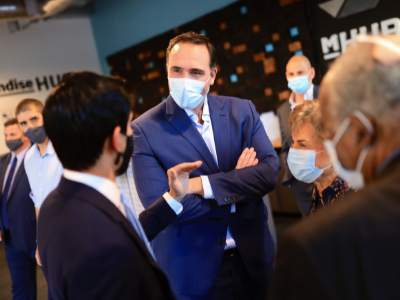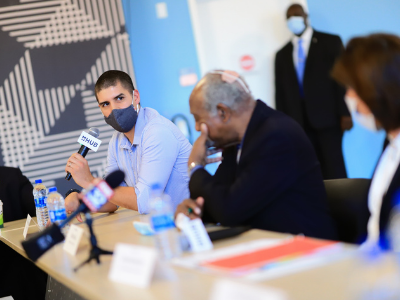 mHUB co-founder and CEO, Haven Allen, welcomed the group through a tour of the mHUB innovation center prior to joining the roundtable discussion.
RELATED CONTENT:
Advancements in 3d Printing and the Future of Additive Manufacturing

How 3Degrees is Preparing Talent for a Future in Additive Manufacturing