mHUB member Resonado Labs made their debut in a college dorm room and now have their sights on being the next big player in the audio industry after Dolby and Beats Electronic. Resonado's flagship FCS technology pioneers a new motor structure that makes the coexistence of flexible design and superior performance possible for modern products. The FCS architecture allows for the flexible positioning of audio solutions without the constraints of packaging or sacrificing of acoustic performance. mHUB sat down with Resonado's Co-founder and CEO, Brian Cho, to hear about how the business came to be and what is on the horizon.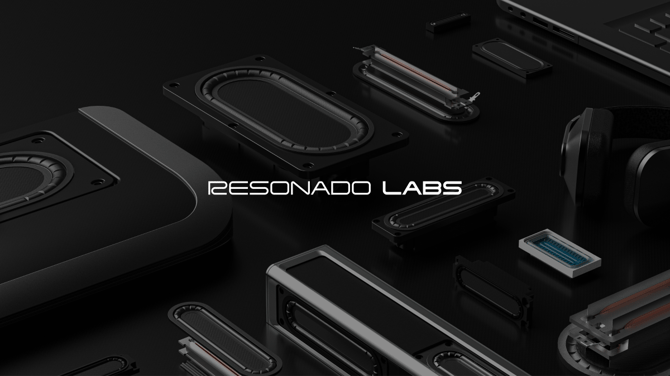 Where did your idea and value proposition start?
It started actually as a family project. I grew up in both an engineering and entrepreneurial family. My dad and I had a garage where we used to do a lot of stuff together when I was young. So, I grew up building my own computers and soldering at a very early age. The genesis of the idea came when we were working on my mom's birthday present. We did a lot of those; we'd make some gift and give it to my mom for her birthday. This was one of those ideas. Back then, my family was doing a business in selling digital photo frames, which is very common these days. We were going to customize it and send it to my mom, but we really wanted to put a nice set of speakers in it.
The challenge that still persists today is that there are inherent disadvantages of using the existing speaker technology especially when you're trying to put them in a very constrained packaging. That's when we came to an understanding that this is an area that we want to resolve and this is an area that definitely needs an innovation, especially as we saw the world going towards a direction of product miniaturization and space becoming more and more premium.
We now know from living in the world where digital and physical worlds are kind of merging together, they're having a physical footprint and is actually not desirable. Long story short, that's where the idea came from and where we decided to really pe in deeper into finding a solution that might work for the best.
What led your company to mHUB? How have you taken advantage of the resources that mHUB has?
We started the company outside of University of Notre Dame, my Alma Mater, and we were going to grow our company in the Bay Area. We went through an accelerator program there and we have quite a lot of investors and contacts over there. One thing that was really surprising that not many people knew that we realized was that there is no hardware space that we could benefit from in the Bay Area.
There were a couple, but they were either very far away or the appointments were very, very limited. We were looking for a space that we could really do a lot of internal development and lot of prototyping and quickly came to an understanding that there is a place in Chicago, not far from my Alma Mater. So that's when we decided to move back to Midwest.
In a way, mHUB was the reason we moved back to Chicago. Ever since then, we've been using a lot of mHUB' s resources for the purpose of rapid prototyping and doing a lot of application that's necessary for kinds of company like ours even though the main value proposition may not be the hardware itself.
How have you grown since your launch? Are there any big milestones that you want to touch on from the beginning to where you are now?
The very beginning of the company in its dorm room days was when I met my co-founders. We went through a lot of pivots, and we were learning as we go. I will say the company really started to kick off towards year 2019 as we were narrowing down on our very first customer, which is an Airstream that is mostly known for their trailers.
We were fortunate enough to be connected with a lot of the executive there. They saw the vision and what we wanted to bring to the industry. They gave us that leap of faith and we were able to deliver a product that satisfied the team at Airstream and also the customer who purchased those Airstream vehicles.
That quickly grew to our next deal. Now we have two major customers, both of which are publicly traded companies. They are focused on showing how our technology can be taken to close the gap between the digital and physical world by making omnipresence of audio possible without being constrained by the packaging constraints that a traditional speaker technology had.
With that, our company grew to 15 people team now. We're joined by some of the best industry veterans formally Sonos, Harman, Shore, among others.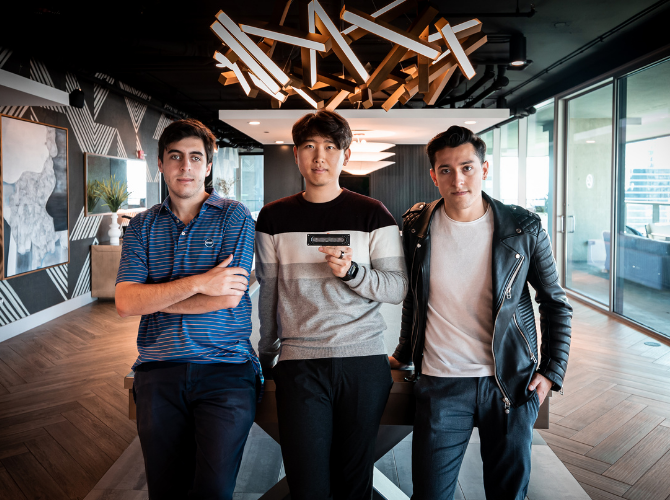 What's on the horizon?
We're looking to make a big splash. The core technology that we started the company with has proven to have a lot more impact to the industry away from just being a single component, but as a technology ecosystem enabler. With that knowledge, we were able to build an entire simulation capacity around it.
Now, we are collecting those big data and we are going to be utilizing those big data to also launch some of those specific algorithms and a software solution that will even make our customer happier and their listening experiences better. That's kind of how we foresee ourselves growing into the future and where I will say we are at an inflection point of being the next big player in the industry after Dolby back in the 1970s and after Beats Electronic back in the 2000s.
Do you have a story in mind that touches on a pivot you made that really helped shape the way that the company runs now?
I think one of the most important things that we learned during our journey is that we have to be very selective in how we use our time. Obviously, fresh out of college, the only thing we had were energy and grit. We were not afraid to get a no for an answer. Now, I think that's very different from how you should be using your time. Meaning there are just clearly some investors that are really well known in the industry that simply may not be interested in you just because you have some hardware component in you.
What we didn't realize back then was we were trying to present ourselves to people who would never even be interested in working with us or even interested in being part of our journey. That's when we realized how to pivot and how to focus. Even so, because the industry is so large and venture capital is such a huge market, it just needs a little bit of more fine tuning to make sure I know who I'm talking to.
Whether it's for me looking out for different investors or whether it's our sales team reaching out to different customer, we have to pick and choose where we spend time on. We have a finite amount of time; everybody has 24 hours in a day. Especially for an early-stage company like ourselves, it's far more important to use this time wisely because at the end of the day, we are on a time clock that was borrowed by our investors on their money that they invested into. That's definitely something that we learned on our journey that we continue to refine even in today's operation.
To give a taste of the product launches they have in store for the market in 2022 and 2023, Resonado Labs will be unveiling a variety of concept products at CES 2022 in January. Among these concepts will be the future of sound systems for electric vehicles. And to give attendees a sense of tomorrow's living room, Resonado Labs will also demo a slim soundbar with a cinematic sound experience, an ultra-narrow side-firing solution for premium televisions, a powerful smart speaker, and an experiential armchair with immersive, spatial audio that represents a future where audio breaks into a fourth dimension. The company will be at Booth #18094 in the Las Vegas Convention Center and will also be giving invite-only demos at a private suite in the Venetian. Private demo requests can be directed to hello@resonado.com.
If you are a budding entrepreneur looking for a vast community of innovators, take a tour at mHUB to learn more about the hardtech ecosystem and how to get involved.