During mHUB's highly anticipated MedTech Demo Day event on September 13 & 14, 10 groundbreaking medical device startups celebrated their completion of the six-month mHUB Accelerator program by showcasing their technology and recent milestones to audiences of investors, industry partners, and members of the hardtech innovation ecosystem.
Since starting the program in March, these teams have filed for 15 patents, scheduled 10 clinical trials and pilots, hired 8 full time employees, and raised over 4.2 million dollars.

mHUB's accelerator program provides a valuable network of industry experts, mentors, and hardtech venture capital, helping early-stage tech companies overcome the challenges of prototyping and scaling their businesses.

Under the guidance of Executive Director Bill Fienup, this year's MedTech Accelerator program began by focusing on customer discovery. Startups identified their target customers and markets, then dove into rapid prototyping. Some refined initial designs, while others developed iterative generations of existing solutions.

Business and financial acumen are paramount in the accelerator program. Each startup was paired with a mentor who assisted in defining their business and financial models, unit economics, and go-to-market strategy. At the program's midpoint, the cohort teams pitched their business plans and product-market fit to a select group of program stakeholders and corporate partners to receive strategic investments.

These efforts culminated in ten inspiring Demo Day pitches, where each startup showcased their passion to revolutionize healthcare and improve patient outcomes with their innovative technologies.
Here's a look at the 2023 MedTech Cohort and their progress made by the end of the program: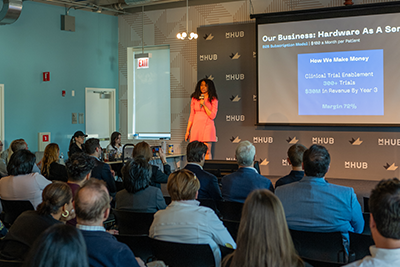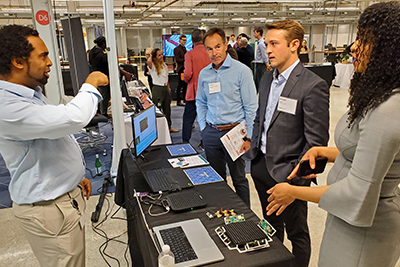 AuraSense is developing a digital health clinic with haptics technology to screen for hand-limb function loss outside of the traditional doctor's office. As of Q3 2023, Aurasense has filed three provisional patents, held 350+ stakeholder interviews, and completed their prototype. In 2024, they're aiming to raise $1.5M to conduct clinical trial pilots and validation studies as well as book pharma customers and expand their market size.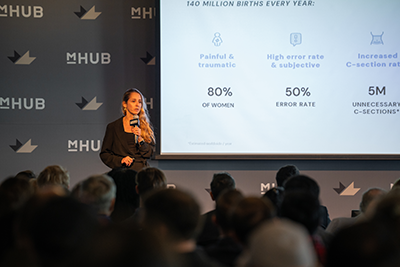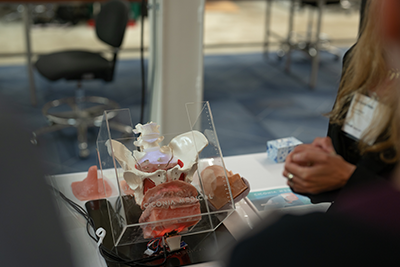 Ciconia Medical's unique cervical measurement device will replace traditional vaginal exams during labor to reduce pain and invasiveness while providing precise measurements and minimizing maternal mortality. Through mHUB's Product Impact Fund I, Ciconia was able to raise their pre-seed funding round to file a provisional patent and develop their first working prototype. Ciconia is raising a $1.5M seed round to complete their prototype, conduct clinical pilots, and gain FDA clearance.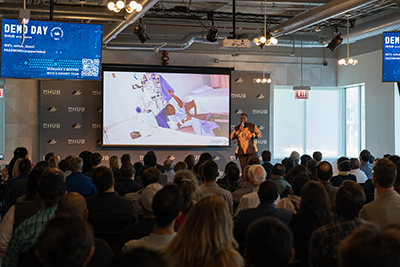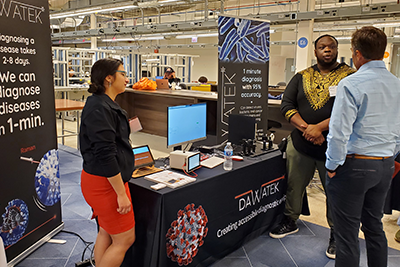 Dawatek is creating a portable diagnostic platform that can diagnose bacterial, viral, and chronic diseases in five minutes using lasers and machine learning. In 2023, their patent pending Rapid Testing Kit (RTK) went through its first veterinary pilot. Next for Dawatek is a $2M pre-seed round to gain early revenue, clinical validation of their RTK device, and an FDA pre-sub.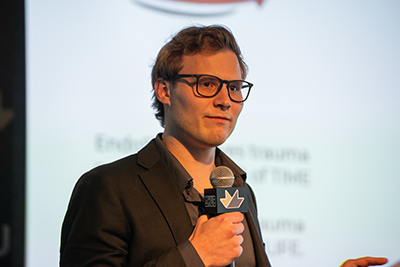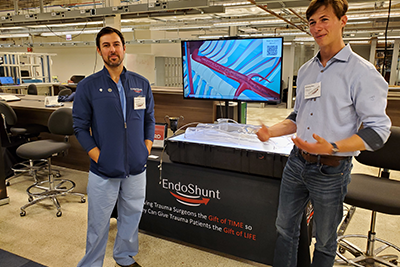 EndoShunt Medical is developing targeted endovascular hemorrhage control for the temporization of traumatic abdominal bleeding. In 2023, EndoShunt completed its first in vivo trial, won a Heartland award from the University of Arkansas, and more. In 2024, they're planning to raise $1.8M aiming for FDA clearance, a market ready supply chain, and clinical pilot studies.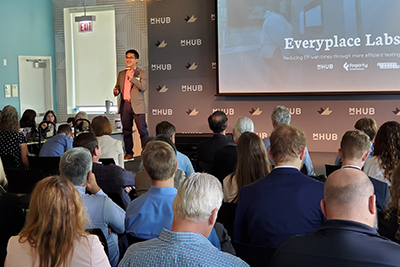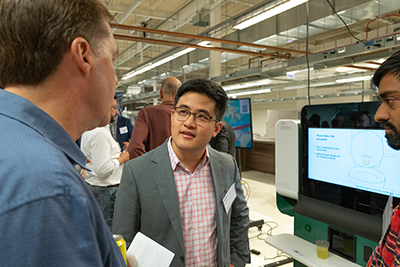 Everyplace Labs' self-service kiosk that automates point-of-care diagnostics in acute care settings, such as emergency rooms, to decrease urine test turnaround time. As of 2023, Everyplace Labs has completed its first successful clinical trial at Northwestern medicine, secured approval for its first US patent, and secured a letter of intent to pilot from Henry Ford Health. They're now raising a $1.5M seed round to complete their pilot phase by optimizing their prototype and advancing through clinical pilots in the ER.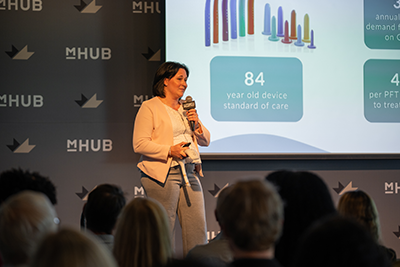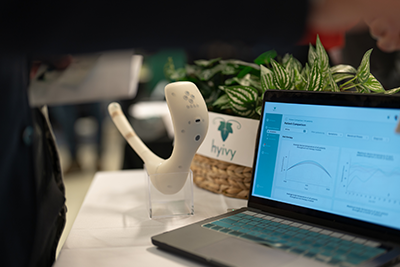 Hyivy Health is creating the first data-driven, at-home pelvic floor and gynecology monitoring system. In 2023, Hyivy completed a commercial manufacturing run, gained class 2 regulatory approval in the US and Canada, and secured strategic partners and distributors. To date, they have raised $5.3M through completed pre-seed, seed, and non-dilutive funding rounds. Next, Hyivy is raising a CAD Series A for $10M focused on commercialization, which will allow them to alpha launch in Canada, conduct additional clinical studies and data trials, and eventually Beta launch in five US states.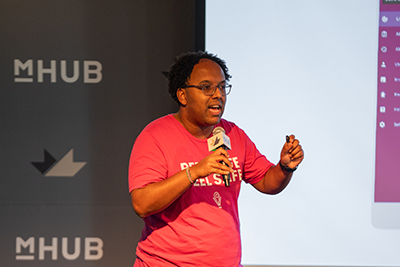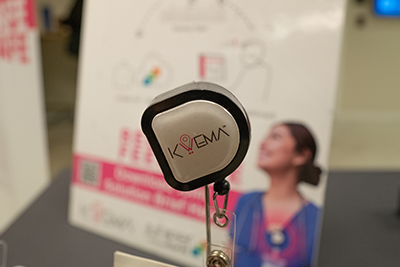 Kwema is creating a smart badge reel containing a hidden duress button that empowers nurses to unobtrusively call for help when facing patient violence. Kwema has received a strategic investment from NS-EEH, and an equity-free grant from Google for Startups. In 2024, Kwema will iterate on their smart badge reel to add haptic feedback, make it indestructible, and add a lifetime service policy for users.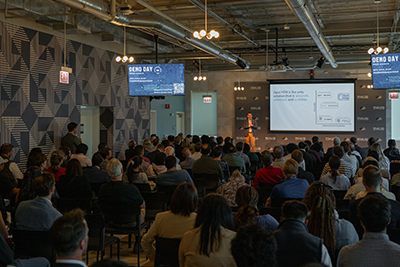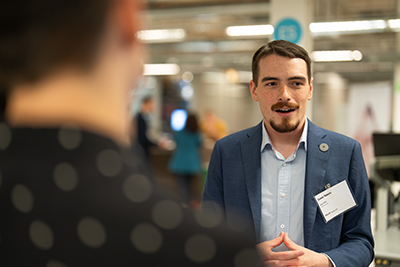 Opal HTM is developing a system of intelligent networked sensors that improve hospital efficiency by transforming medical equipment management and upkeep. In 2023, Opal HTM has been awarded $875,000 in grant funding to expand their team, advance sensor analytics and hardware, and conduct in-field testing. They are now raising a $500K seed round to protect their new IP and grow sales and marketing, as well as achieve early adopter sales.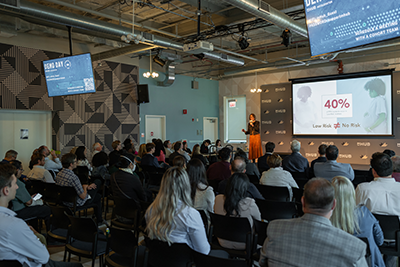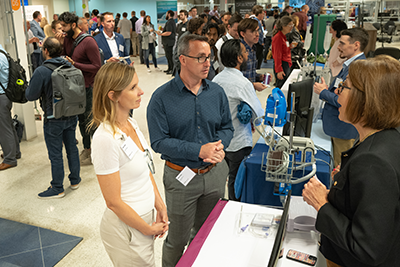 Vasowatch is developing a system to continuously monitor postpartum hemorrhage risk during labor and delivery, increasing predictive capability by over 50% and improving maternal outcomes and health equity. Vasowatch has raised $360K to date, received industry recognition, conducted an observational study, filed a provisional patent, partnered with Sibel Health, and more. They are now raising a $1.5M pre-seed round for regulatory pathway support, prototyping, and overall clinical trial preparation.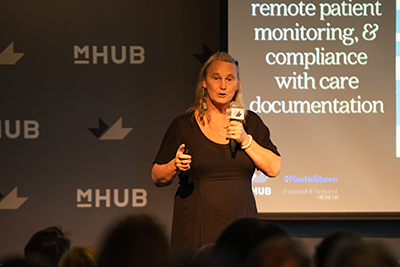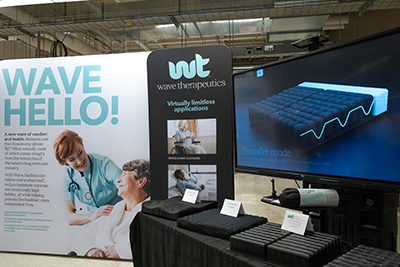 Wave Therapeutics' patent-pending therapeutic technology is helping prevent pressure injuries. Wave Therapeutics has multiple pilots in negotiations and received strategic investments from NS-EEH. Since joining the mHUB Accelerator, they've improved control circulatory and product testing. Next, Wave Therapeutics is raising a $5M seed round to get their product to market.
Want to get in touch with the teams? Click here.
###
If you are interested in being contacted about the next open application window for the mHUB Accelerator, complete the interest form below.