mHUB 2018 Annual Report
mHUB News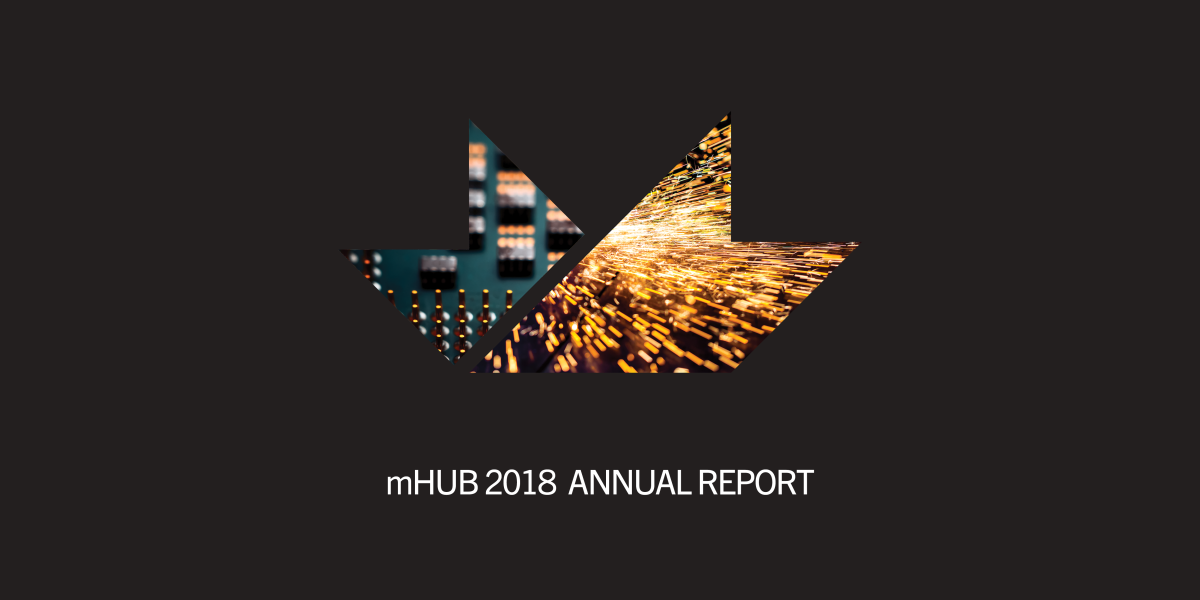 It has been a phenomenal second year and we are thrilled to present this annual report covering the growing impact at mHUB.
Our second year was keenly focused on deepening our support and impact for those member companies. From business to product development, we aimed to not only provide the conditions for their businesses to thrive, but to directly impact and drive them towards growth and scale. In 2018, we launched a
30-course curriculum to arm entrepreneurs with the fundamentals of developing both a product and sustainable business
. Our
mentor network
grew and diversified, particularly in areas critical to later-stage businesses like marketing, human resources, and venture financing. And our prototyping team became more directly involved in prototyping, working with members directly on their products through Fabrication Services which saw an 83 percent increase over our first year.
With the ongoing support of the growing community, we have been able to accomplish so much in just two years, and the momentum won't stop here. mHUB grows hungrier with each new member, partner and supporter. We look forward to strengthening the resources and impact potential with all of you.
Thank you for your continued support mHUB and its mission. Together, we will drive the Midwest forward to lead the next industrial revolution.