mHUB's Startup Pitch Competition showcased cutting-edge MedTech startups founded by women and entrepreneurs of color.
The mHUB MedTech Startup Pitch Competition was held virtually on Wednesday, December 14, 2022, to showcase disruptive startups founded by women and entrepreneurs of color. The pitch event was part of mHUB's broader priority to increase the diversity in the hardtech and manufacturing sector while creating a platform to highlight startups from across the world with novel solutions that have the potential to transform healthcare.
Six finalists pitched for cash prizes and industry connections in front of a group of esteemed judges, including Suzet McKinney, Principal Director of Life Sciences at Sterling Bay, Anna Lisa Somera, CEO of Rhaeos, Dimitra Georganopoulou, General Partner at QRAL Group, Elle Ramel, Chicago Director at GET Cities, Mel Cohen, Managing Director at Edward-Elmhurst Health Venture Capital, Steven Collens, CEO of MATTER, and Bill Fienup, mHUB Co-Founder and Executive Director of the MedTech Accelerator.
Congratulations to the winners:
1st place: KovaDx – building an AI-based diagnostic and monitoring tool for red blood cell diseases.
2nd place: Eisana Corp– an oncology solution company providing a platform for multiple products to address cancer treatment issues.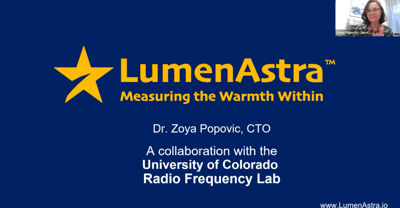 3rd place: LumenAstra – commercializing a non-invasive, wearable sensor that measures internal body temperature several cm below the skin.
KovaDX, represented by Song Kim, received a cash award of $5,000, Eisana Corp, represented by Carole Spangler, $2,500, and LumenAstra, represented by Dr. Zoya Popovic, $1,000.
All the pitch finalists have been invited to apply to the 2023 MedTech Accelerator program, which will commence in March 2023 at mHUB's hardtech innovation center in Chicago.
The 6-month accelerator advances demand-driven, novel medical device technologies on their path to commercialization. Startups selected into the program will receive an initial investment of $175k in cash and services and access to over $6M worth of mHUB prototyping equipment and manufacturing resources. The intensive six-month incubation program includes rapid product development and prototyping, business development and leadership training, mentorship, customer validation, and piloting. Industry will provide direct mentorship, industry insight, and potential strategic partnership and pilot opportunities.
Learn more about the accelerator or Apply Now! Applications close December 22.
If you are interested in being contacted about the next open application window, complete the accelerator interest form below.