Thierry Van Landegem Talks about the Future of Smart Manufacturing in the Midwest and Opportunity for Hardtech
As part of our series "Five Questions with," Thierry Van Landegem, Executive Director, Industrial Internet of Things (IIoT) Cohort, mHUB Accelerator Program, discusses what led him to mHUB and how the Midwest is best suited for Industry 4.0.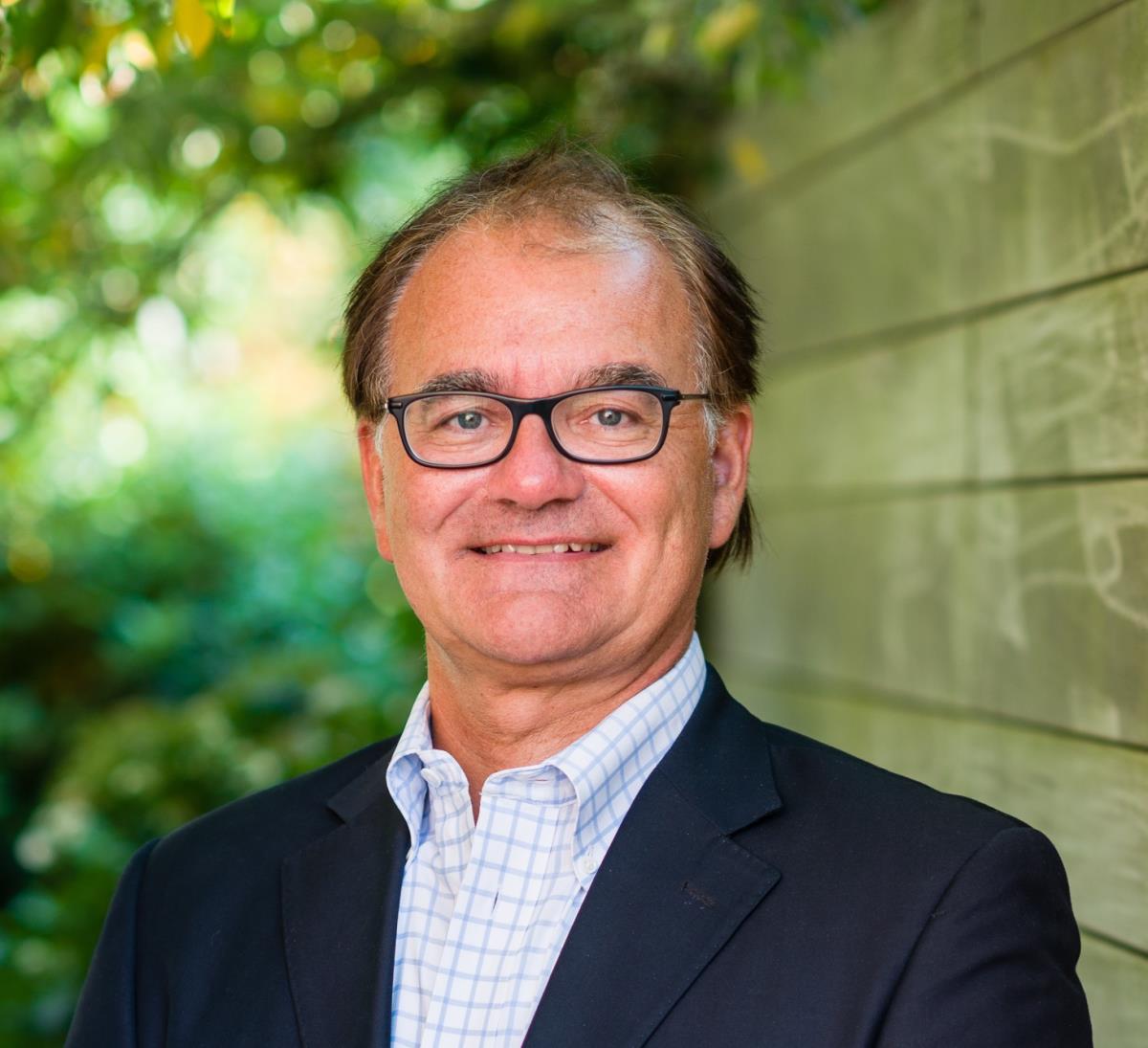 1. You've spent your career in global innovation, from Bell Labs, to Alcatel, to Metalsa's MLAB. What inspired you about the landscape in hardtech innovation over the years?
I've worked in many different departments of the innovation field including within corporate ventures, incubators, and company building initiatives. The constant in all of this is building businesses that matter; that have the potential to move an industry forward and that impact society. Look at what has been built in the broader software and services area, with a number of new applications that have changed our way of life. One recurring challenge, however, in building a business focused on hardtech products is that it is much more capital and time-intensive than building a software startup. You need prototyping facilities and mentors that have skill and experience in commercializing a product. In short, hardtech startups are struggling to find the right environment and support, and this is a challenge that suits me well.
2. What led you to joining the team to lead the inaugural IIoT cohort of mHUB's Accelerator Program?
Given this background, building and launching the inaugural cohort of an accelerator that focuses on hardtech startups is an interesting challenge. I have built or co-founded a corporate venture organization, an incubator, and a startup studio. mHUB's accelerator focused on hardtech startups will make a difference in the broader product and manufacturing context. In the last few years, and now even more magnified in the COVID-19 context, we have seen a strong drive to bring manufacturing back to the U.S. to create a more resilient supply chain. The first cohort of our new accelerator will focus on IIoT, a critical element in the drive towards smart manufacturing and industry 4.0. So, we have the opportunity to support this shift and scale manufacturing in the Midwest. Talk about impact!
3. What excites you about joining the community?
In just a few short years, mHUB has built a great community of hardtech-focused startups, innovators and industrial companies. The growth within the membership base is truly unheard of and a testament to the demand in the market. This solid foundation will help position accelerator cohorts for success, and I'm thrilled to lead the inaugural IIoT group to kick off this program. Together with investors, mentors and corporate partners, this ecosystem forms a thriving and inspiring community where peer learning is paramount. I'm excited to help scale that impact, and to be a part of a community with such great energy and innovation.
4. Why do you think the Midwest is best-suited to be a leading region for Industry 4.0?
The Midwest has a rich history when it comes to manufacturing and today it is the number 2 region in the U.S. Given that rich legacy, the presence of major and mid-sized industrial corporations, some of the greatest universities and the growing hardware and software startup community; the Midwest has the opportunity to become the leading region for Industry 4.0. Moreover, America's heartland features a very diversified set of manufacturing verticals which gives it further opportunity to build foundational technologies and application-specific business models in smart manufacturing.
5. What are the key industry verticals primed for innovation in IIoT and what do you look for when sourcing a hardtech startup?
Opportunities in the larger IIoT space are numerous: manufacturing, rich asset industrial, infrastructure, and utility to name a few. IIoT is making a difference in the areas of improving operational efficiencies, optimizing assets, strengthening inventories and supply chains, and augmenting field technician force. Many industrial corporations haven't, or have barely, scratched the surface on IIoT pilot projects and only few are scaling implementations. So, there is a lot of opportunity.
I am a big fan of Jim Collins' 'first who, then what'. It is important to have the right people on the bus and in the right seats before you can figure out where to drive. It's critical to have a founder who understands what problem they are trying to solve; I have seen too many examples of startups building products that nobody wants. Equally important is the founding team's willingness to listen to advice. And finally, I look at the size of the market opportunity; we are looking for startups that address a large and high growth market. If we have all of that – a great team, a problem space, and a large market - then we have the right ingredients for success.

Email us to learn more about the mHUB Accelerator Program