FOR IMMEDIATE RELEASE
Press Contact: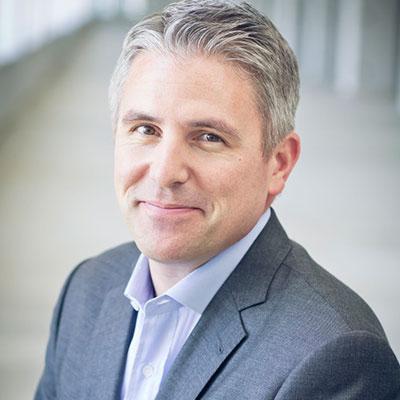 (CHICAGO April 15, 2021) - mHUB, the nation's largest and fastest growing hardtech innovation center, today announced the appointment of Kevin Willer as vice chairman of its board of directors. Willer has been an active member of the mHUB executive board since its founding in 2017 and will succeed Michael Seedman as chairman of the board after serving alongside Seedman as vice chair through 2021.
"Kevin's expertise and guidance has been invaluable to mHUB and to me in my role as chairman. It's been an honor acting as chairman of the board with such dedicated partners and advisors serving alongside me," said Seedman, mHUB board chairman. "Since mHUB's launch, we have helped the organization support over 436 startup companies who have raised over $701M in capital and created thousands of jobs. I'm confident that with Kevin's leadership, mHUB will continue to grow and drive economic impact for the manufacturing ecosystem."
Willer has played a visible and significant role in developing Chicago's entrepreneurial landscape. Currently a partner at Chicago Ventures, a seed-stage venture capital fund, he is involved in all aspects of Chicago Ventures including deal sourcing, investments, and working directly with portfolio companies. He joined the fund in June 2013. From 2011 to 2013, Kevin was the founding CEO of 1871, a private business incubator for digital entrepreneurs, and was also a venture partner at Pritzker Group Venture Capital, overseeing their early-stage seed investments. Previous to that, Willer helped launch the Chicago office for Google in late 2000, spending a decade there building their Midwest presence, and before that held business development positions at CMGI, an early internet incubator, and USRobotics, a pioneer in modem technology.
"I am honored and humbled to be the incoming vice chair of the board of directors of mHUB," said Willer. "Because of the incredible mHUB facility and its broad ecosystem for manufacturing innovation, entrepreneurs are building a capital for hardtech here in Chicago, and it's gaining recognition from around the country. I look forward to working with the incredible mHUB team and board to continue to grow this community and to support early-stage physical product innovators with resources and access to capital."
Willer's role as vice chair is effective immediately and follows his four-year tenure as an executive board member and chairman of the mHUB Strategy and Programming Committee. Willer and Seedman will lead together through the end of 2021, with Willer taking over as chairman of the board in 2022 as part of mHUB's three-year term rule for board chairs.
"Kevin has been an incredible partner to mHUB since its founding. He's been an advocate for Chicago's tech ecosystem for many years and is committed to strengthening the reach and impact of the mHUB mission," said Karen Kerr, General Partner at Exposition Ventures & Chair of the mHUB Governance and Nominating Committee.
mHUB has grown exponentially since its launch 4 years ago. In 2020 alone, mHUB's community of 283 companies generated $329.9M in revenue and launched 319 products while pumping 67.7% of their manufacturing spend into the Midwest supply chain.
###
About mHUB
mHUB is a leading independent hardtech and manufacturing innovation center that exists to convene the entrepreneurial ecosystem around physical product innovation to ensure that the manufacturing industry continues to accelerate, grow and thrive. The mHUB community includes over 350 active and alumni startups and small businesses supported by a deep talent pool of product designers and developers, entrepreneurs, engineers and manufacturers, corporate leaders, industry experts, mentors and investors. mHUB provides a hyper-resourced environment to entrepreneurs with the goal of commercializing new hardtech innovation that will lead to new businesses, intellectual property, investment, revenue and job creation. Since launching in 2017, the mHUB community has generated more than $430M in revenue, launched more than 1,256 products, hired more than 2,153 employees, and raised nearly $702M in capital.