CPS School Robotics Team Heads to Illinois State Tournament After Qualifying in Match Upset
By Nathan Goldberg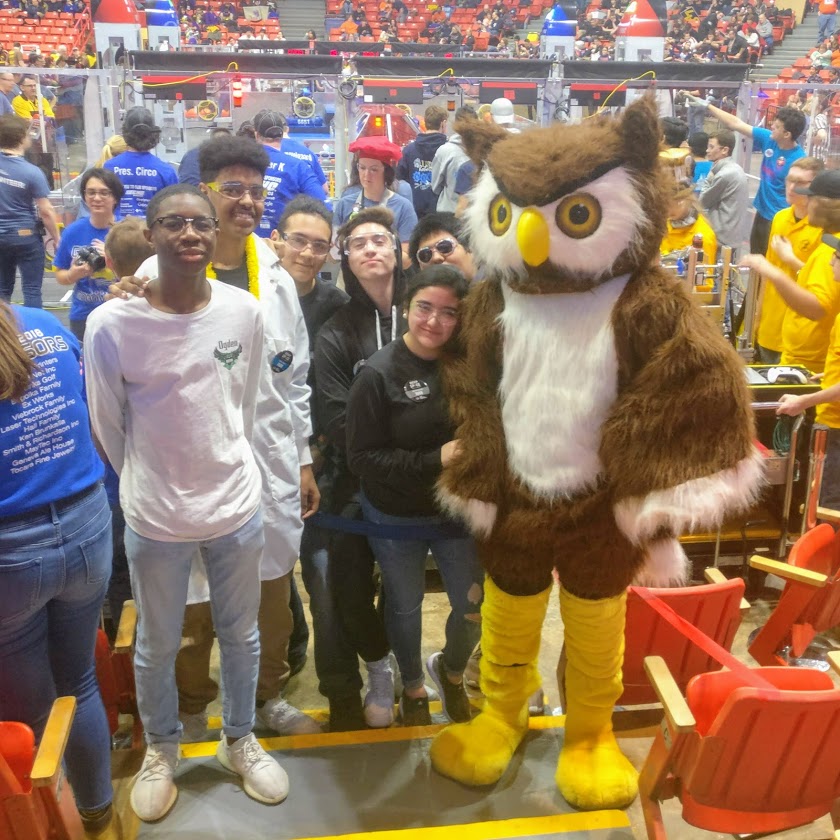 Two weekends ago, a small group of students from a Chicago Public School took on regional powerhouses in the state qualification tournament of the FIRST Tech Challenge (FTC) Robotics Competition. In only their third year as a team, they entered the day ranked 18th out of 23 teams. After some intense and high-energy rounds of competition, the Ogden International School Red Hot's were able to move forward and advance to the Illinois State Tournament after making an alliance with the Latin School of Chicago and beating two of the top ranked teams, both from the Francis W. Parker school.
Founded 30 years ago, FIRST (For Inspiration and Recognition of Science and Technology) aims to draw elementary through high-school age students into an after-school program that combines both the intellectual rigor of STEM with the action-packed thrill of competition. Communities and schools can make a team, and with the help of coaches and mentors, students can interact and learn cutting-edge techniques from engineers and scientists.
This Ogden team represents one of only a handful of Chicago Public Schools competing in the FTC this year. With help and guidance from coach, mentor, and team parent leader Clifton Muhammad, the team was able to create a partnership with mHUB, an innovation center in Chicago focused on providing a the tools, resources, network, and programming for physical product development and manufacturing businesses. Besides mHUB, the team was able to find other sponsorship, both from SRAM – an international cycling component manufacturer – and larger organizations like NASA and WaterSaver Faucet Company.
The Ogden team includes a broad variety of students from all over Chicago, and their motivations for joining the team differ: from students interested in coding to those more focused on building and marketing, these high-schoolers are learning important skills from mentors that will propel them into the working world. Meeting and working in mHUB multiple days a week has also enabled the members of the team to both interact with professionals as well as find opportunities for internships in the future.
With the State Competition just around the corner, and next year's season already in their sights, the team is looking for more external support. This year was one of the first the team has had large-level sponsors, and they only hope to build on that in years to come. Sponsorships can support the team in different ways, either as volunteer mentors, donations to help with travel/accommodations at the State Competition, or for an investment towards the upcoming season. Please consider donating to the Ogden School Red Hot's by donating to this GoFundMe (LINK) or by reaching out to myself or Mr. Muhammad.