Corporate partners Avnet and Panduit have identified which cohort technologies best align with their particular business strategies and innovation pipelines and have announced initial investments.
August marked the halfway point of the mHUB Industrial IoT accelerator that welcomed nine startups to Chicago in May. This milestone was met with a corporate pitch event that engaged program sponsors Avnet and Panduit as they neared an announcement of initial investments into select teams.
Avnet and Panduit have spent valuable time learning about and supporting the nine startups, from the very early stage of reviewing applicants for acceptance into the program. Since May they have conducted workshops, hosted site visits, and acted as mentors to each team.
By midway in the mHUB accelerator program, startups have tackled customer validation and product feasibility. They are identifying initial customers and pilot programs, building business models, and moving towards active fundraising.
At this stage, corporate partners Avnet and Panduit have identified which technologies best align with their particular business strategies and innovation pipelines and announced initial investments soon after the corporate pitch event in August.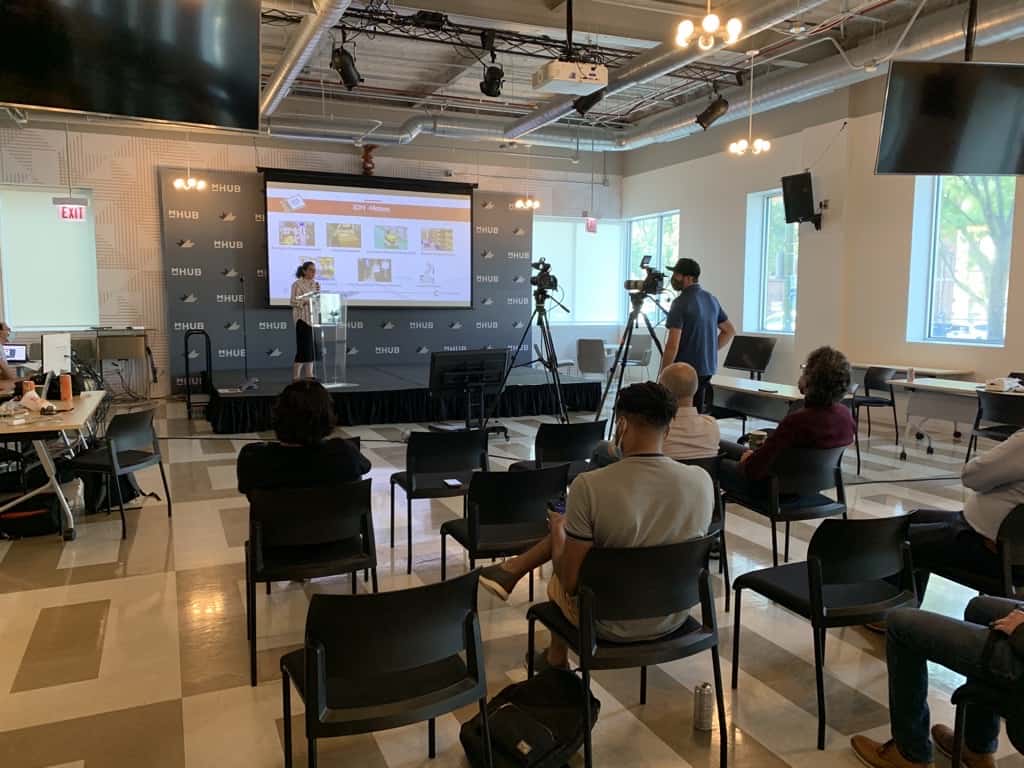 Avnet announced that it will invest in Stroma, a company building computer vision models to understand human physiology in industrial settings in order to stop preventable accidents, and Compocket, a company reimagining test and measurement devices by creating software-centric pocket-sized IoT solutions.
"Avnet is excited to provide both Stroma and Compocket with design advice and sourcing support as they maneuver through the complex challenges of product innovation and development," said Jim Beneke, vice president of engineering and technology, Avnet. "By leveraging the expertise of our field application engineers, these two startups will be able to bring even more comprehensive solutions to support worker safety and accuracy in the industrial and IoT spaces."
Panduit announced that it will invest in Third Wave, a company building a customizable, low-code IoT platform to rapidly deploy end-to-end wearable solutions that use long-range, low power connectivity, and also Stroma (mentioned above).
"With their innovative solutions, we see tremendous potential to enhance worker safety within the industrial setting," said Brett Lane, Chief Technology Officer for Panduit. "We're excited to partner with these startups to deliver compelling new products that leverage our collective expertise."
All nine industrial IoT startups were recognized for their impressive technologies and solutions, which they will pitch to venture capital in November at the end of the mHUB accelerator program.
mHUB congratulates Stroma, Compocket and Third Wave and looks forward to sharing similar announcements in the future as all program participants uncover investment opportunities and enter into exciting relationships that will continue to propel them beyond the program.
###
Learn more about corporate partnership, or if you are a startup developing a physical product and you're interested in being contacted about the next open application window for the mHUB Accelerator, complete the interest form below.