Future Founders is building the nation's largest inclusive community of intentional young entrepreneurs and entrepreneurial-minded leaders. Their programming immerses youth in experiences that inspire and empower them to create their own opportunities. Learn more about Future Founders' mission and how partnerships within the Midwest innovation community have helped them further said mission.
Tell us about your mission and community
Future Founders is on a mission to build the nation's largest inclusive community of intentional young entrepreneurs and entrepreneurial-minded leaders. Our programs immerse youth in experiences that inspire and empower them to adopt an entrepreneurial mindset and create their own opportunity. We believe this leads to a generation more determined, hopeful and equipped as they engage the future. Since 2005, we have served over 35,000 youth, and our national 18 to 30-year-old founders have generated $139.8M in revenue, secured $85.9M in capital and created 1,027 jobs.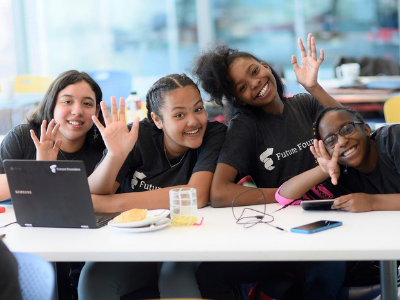 What is the secret to your success?
While most entrepreneurship programs focus on the long-term viability of the particular businesses they choose to work with, Future Founders' secret to success lies in its "founder first" mindset. We of course want all the businesses in our community to thrive, but the most important thing we can do as an organization is give our founders the tools they need to succeed, whether it's at their current startup, a future endeavor, or even as an entrepreneurial-minded leader working within another organization. It's this unparalleled focus on the founders behind the startups that has allowed us to cultivate such a vibrant community of young entrepreneurs over the past decade.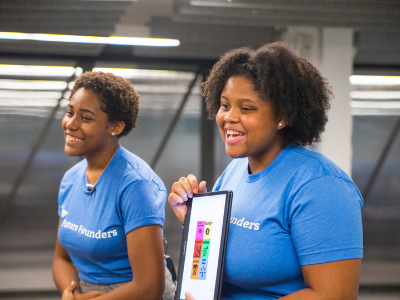 How have partnerships in the Midwest innovation helped further your mission?
The success of our organization would not be possible without an incredible group of sponsors and partners in the Midwest innovation community. Through the generous donation of their resources, time, and expertise, our partners ensure we have all the tools we need to create impactful programming for our students and founders. One of the biggest lessons we teach our young founders is the power of community in entrepreneurship, and when it comes to the community of innovators we've found here in the Midwest, we could not be more thankful for all the incredible people and organizations who we are fortunate enough to call our partners.
What excites you about the Midwest innovation community?
Historically, entrepreneurship and innovation hubs tended to cluster on the coasts. But Chicago and the rest of the Midwest has experienced an absolute explosion of talent, ideas, and funding over the past few years - which was only accelerated by the remote-first world brought on by the COVID-19 pandemic. We are incredibly excited about the attention and resources that Midwest founders and innovators are beginning to receive, and believe it's going to lead to an unprecedented era of growth for this part of the country.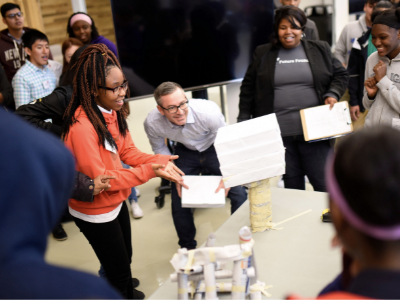 What's next for your organization?
This spring, Future Founders will celebrate its 10-year anniversary. While we're excited to reach this amazing milestone, our focus is firmly on the future, and mapping out our next decade of impact. This includes taking what we've learned pivoting our programs to an all-virtual environment over the past few years, and using it to scale our reach across the country. In addition, we are finalizing new programming for both middle and high school students, as well as 18 to 30-year old founders. These programs were developed to bridge knowledge and resource gaps, ensuring everyone has the chance to cultivate their inner entrepreneur, and create their own opportunity.
Stay up to date on future opportunities with Future Founders at futurefounders.com. If you are a budding entrepreneur looking for a vast community of innovators, check out mHUB's membership options.