Upcoming Events, Courses, and Talks
Whether you're looking for something educational or fun, mHUB produces events and classes that inform and inspire.
How to Standardize Your Processes for Ultimate Scalability
Share this event
In this interactive workshop, lean manufacturing experts Mark Apsey and Annika Bjorkholm from SwipeGuide will share the winning principles behind standardizing and scaling manufacturing processes - including prototyping, factory operations, installation, service, and maintenance. They'll share examples and best practices on continuous improvement, lean, operational excellence and standard work techniques from leading companies around the world, ranging from ABB to PepsiCo.

You'll learn:
How to prevent errors, downtime, and delays.
How to document key safety measures to avoid accidents.
How to facilitate knowledge transfer between team members.
How to make training new team members more efficient.
How to align teams to drive productivity and confidence.
How to drive consistency and clarity.
Location
Date and Time
01/31/23 @ 12:00 PM
01/31/23 @ 12:00 PM
Tags
Register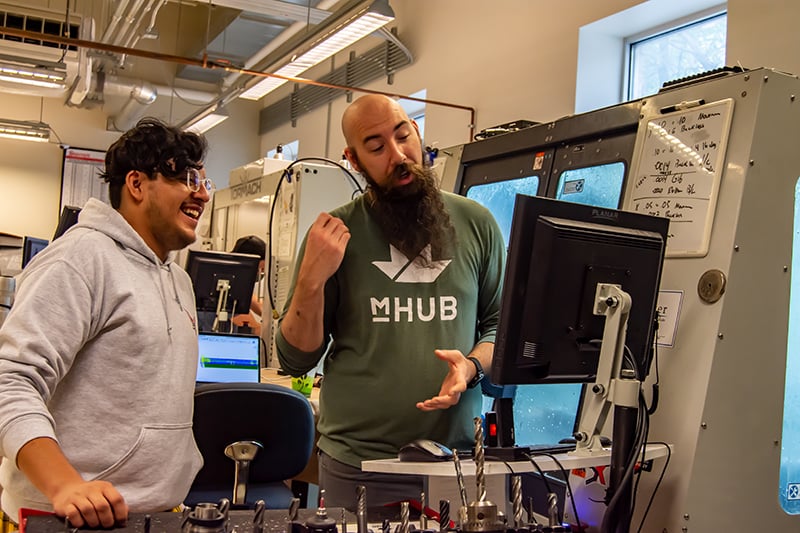 Resources Tailored to Your Unique Startup Roadmap
All classes and events are available to the public. Curriculum courses are tied to a specific track and stage of development, making connections to tools in the mHUB ecosystem to ensure members are maximizing the right resources at the right time.
To unlock auxiliary resources and pair learnings with hands-on guidance and tools, explore membership or the mHUB mPOWER and Hardtech Development fellowship programs.
Explore Membership