Upcoming Events, Courses, and Talks
Whether you're looking for something educational or fun, mHUB produces events and classes that inform and inspire.
Fall Career Fair 2022
Share this event
Hiring companies participating include Acoustic Range Estimates, Ascent Integrated Tech, Caporus, Cast21, Fluid Reality, Ganance, Imagine-it-tech, Keurig Dr. Pepper, Marmon, Milwaukee, Numorpho, Sensirion, and Zenblen.
Looking for entry and mid-level professionals in the following fields:

Electrical Engineering

Mechanical Engineering

Electrical Engineering Tech

Mechanical Engineering Tech

Industrial Design

Business/Management/Marketing




Computer Engineering

Computer Science

Industrial Engineering

Manufacturing and Design Engineering

Materials Science and Engineering
This event is sponsored by Milwaukee Tool

Date and Time
09/28/22 @ 4:30 PM
09/28/22 @ 4:30 PM
Tags
Register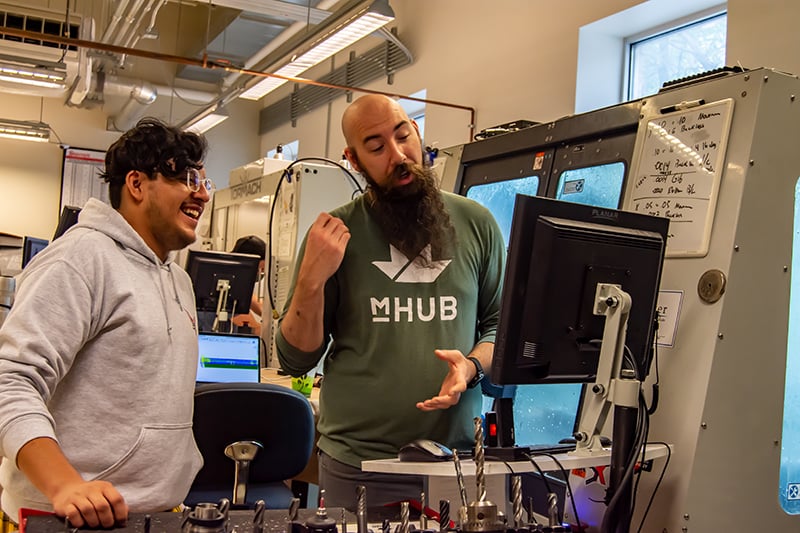 Resources Tailored to Your Unique Startup Roadmap
All classes and events are available to the public. Curriculum courses are tied to a specific track and stage of development, making connections to tools in the mHUB ecosystem to ensure members are maximizing the right resources at the right time.
To unlock auxiliary resources and pair learnings with hands-on guidance and tools, explore membership or the mHUB mPOWER and Hardtech Development fellowship programs.
Explore Membership