Upcoming Events, Courses, and Talks
Whether you're looking for something educational or fun, mHUB produces events and classes that inform and inspire.
2023 Smart Manufacturing and Automation Summit
Share this event
mHUB will be taking part in the 2023 Smart Manufacturing & Automation Summit. On March 29th, 2023, The Smart Manufacturing and Automation Summit will convene at the Hyatt Regency O'Hare in Chicago, Illinois. Join industry experts at this event as leaders and subject matter experts come together to collaboratively discuss unique challenges, implementing technology alongside legacy equipment, the current labor skills gap, and third-party security risks. Register for the event and engage with speakers and attendees as they share key tactics to overcome issues and accelerate automation across the manufacturing sector.
Join Smart Manufacturing and Data & Analytics experts from leading manufacturers including Bayer, Novelis, Gripple, Lockheed Martin, Molex and more in Chicago, IL on March 29th. Get a full list of sessions and speakers: https://bit.ly/SMAC-mHUB
Register now: https://bit.ly/SMAC-mHUBreg Use the code PARTNER15 to save 15% on your pass.
Venue
Hyatt Regency O'Hare Chicago
Date and Time
03/29/23 @ 7:30 AM
03/29/23 @ 7:30 AM
Tags
Register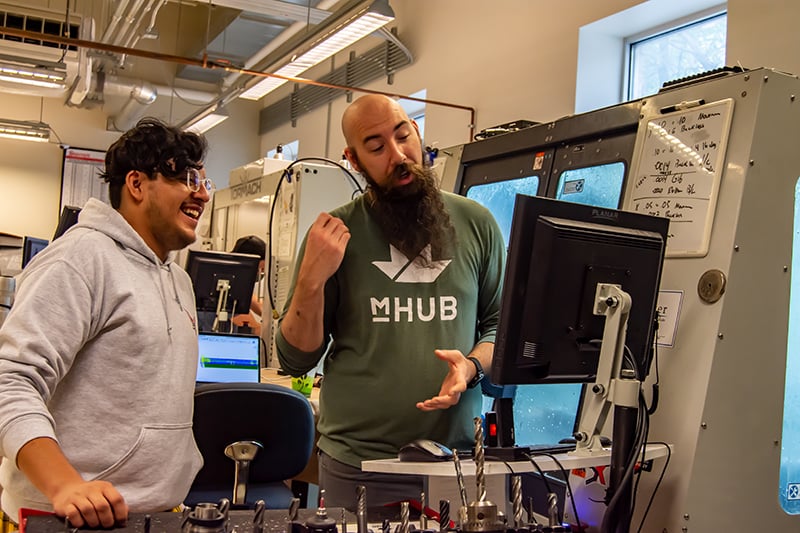 Resources Tailored to Your Unique Startup Roadmap
All classes and events are available to the public. Curriculum courses are tied to a specific track and stage of development, making connections to tools in the mHUB ecosystem to ensure members are maximizing the right resources at the right time.
To unlock auxiliary resources and pair learnings with hands-on guidance and tools, explore membership or the mHUB mPOWER and Hardtech Development fellowship programs.
Explore Membership