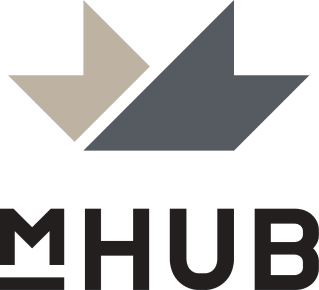 Marketing Coordinator
mHUB is the nation's leading independent innovation center for hardtech and manufacturing. The non-profit is on a mission to accelerate the commercialization of hardtech to drive economic growth and opportunity in Chicago, the Midwest, and nation at large. Ideas and solutions being developed at mHUB include disruptive technologies in smart manufacturing, climate and energy, medical devices and healthcare, agriculture, connected devices, consumer-based products, and more. mHUB is looking for a Marketing Coordinator to add to its growing team.

The Marketing Coordinator role is rooted in content marketing and events coordination. This includes the ownership of mHUB social media channels and partnered marketing content with mHUB members, partners, and community stakeholders as well as running point on event logistics for major brand events including Demo Days, the organization's Anniversary, and the Fourth Revolution Awards. The Marketing Coordinator should have experience and interest in project management

The role is a full-time, on-site, position that reports to the Director of Marketing and Communications. The position is open immediately. mHUB is a community-based organization, so candidates must be willing (and excited!) to work in-person. This is not a remote or hybrid role.
Description of Responsibilities:
Help create and follow mHUB's editorial and social content calendar
Own messaging, image selection, and graphics for all mHUB social channels including the ideation, creation, and publishing of content in collaboration with the Director of Marketing and Graphic Design
Coordinate, draft, and publish partnered content for the mHUB blog, newsletter, and YouTube channels
Act as point of contact for external partners and stakeholders, sharing key deadlines, drafts, approvals, and promo materials while following content calendars or project plans
Manage cross-promotion with stakeholders and engage with external content as the mHUB brand and voice
Support Digital Marketing Manager in email marketing activities, including content selection, graphic coordination, and partner approvals
Track media activity for the organization and support Director of Marketing and Communications on key press activities from building media lists to nurturing press contacts via social
Assist with the creation of presentations and other promotional materials
Run point on key brand events for both pre-event planning and day-of execution as related to schedule, promotion, vendor, speaker, and staff management
Qualifications:
Candidates interested in applying should meet the following qualifications:
A minimum of 1 to 4 years in marketing and/or event marketing role;
Bachelor's degree required, with preference given to degrees in communications, marketing, public relations or advertising;
Knowledge and comfort within social media platforms, especially LinkedIn, Twitter, Instagram, YouTube, and Tik Tok, with an interest in maximizing functionality and creative across platforms;
Keen attention to detail, cringing at typos and reading content 3+ times before publishing or sending;
Comfort with Adobe Creative Suite and working with graphic design partners, providing direction and feedback;
Experience with marketing software such as HubSpot, Wordpress, MailChimp, SEMRush, or Sprout Social;
Natural storyteller with the ability to identify content opportunities and translate them into written or visual formats;
Excellent writer that can adapt to various platforms: social vs. blog; storytelling vs. business development;
Entrepreneurial spirit, with a propensity for creativity in problem-solving
Ability to take initiative and work both independently and in a team-oriented, collaborative environment;
Ability to effectively prioritize and execute tasks conforming to shifting priorities, demands and timelines;
Ability to work on several projects simultaneously;
mHUB is an Equal Opportunity Employer and prohibits discrimination and harassment of any kind. mHUB is committed to the principle of equal employment opportunity for all employees and to providing employees with a work environment free of discrimination and harassment. All employment decisions at mHUB are based on business needs, job requirements and individual qualifications, without regard to race, color, religion or belief, family or parental status, or any other status protected by the laws or regulations in the locations where we operate. mHUB will not tolerate discrimination or harassment based on any of these characteristics. mHUB encourages applicants of all ages.
Salary and Duration
Salary will be commensurate with experience. Competitive benefits package.
Interested?
To apply, please complete this form.
About mHUB
mHUB is a leading independent hardtech and manufacturing innovation center located in Chicago, Illinois with a mission to convene the entrepreneurial ecosystem around physical product innovation and ensure that the manufacturing industry continues to accelerate, grow and thrive. Launched in 2017, the mHUB has supported more than active and alumni companies which have raised $1B, generated more than $430M in revenue, launched more than 1,200 products and hired more than 2,100 employees. mHUB provides a hyper-resourced environment to entrepreneurs with the goal of commercializing new hardtech innovation that will lead to new businesses, intellectual property, investment, revenue and job creation.