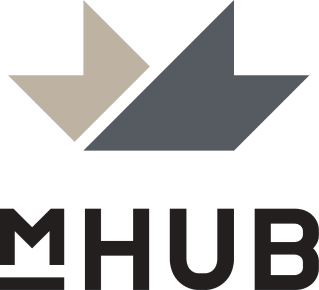 Business Analyst & Administrative Coordinator for the Chief Executive Officer
mHUB seeks a Business Analyst / Administrative Coordinator to support execution of the mHUB leadership team's top priorities, providing primary support to the Chief Executive Officer (CEO) and secondary support to the Chief Experience Officer (CXO).
This is a great role for you if you are looking to get exposure across business, entrepreneurship, economic development, and venture capital. The Analyst should enjoy working in a fast-paced, entrepreneurial environment that is mission-driven, results-driven and community oriented. The ideal individual will have the ability to exercise good judgment in a variety of situations, with strong written and verbal communication, administrative, and organizational skills, and the ability to maintain a realistic balance among multiple priorities.
The Analyst should be excited and ready to take ownership of a range of work, from daily scheduling and email triaging to project-based research, analysis, and deliverable development. The Analyst will have the capacity to work independently on projects, from concept to completion, and at times, must be able to work under pressure to handle a wide variety of activities and confidential matters with discretion.
This position reports directly to the Chief of Staff to support the office of the CEO in executing strategic priorities and enabling the leadership team to work efficiently and effectively.
Description of Responsibilities
The primary responsibilities of the Business Analyst / Administrative Coordinator consist of the following:
Completes a broad variety of administrative tasks for the CEO and CXO including managing an extremely active calendar of appointments; completing expense reports; composing and preparing correspondence that is sometimes confidential; arranging complex and detailed travel plans, itineraries, and agendas; and compiling documents for meeting preparation.

Prepares special reports and research related to business and economic development strategy (e.g., market trends) to advise the CEO on strategic priorities and aid in leadership decision-making.

Review and triage the CEO's incoming email correspondence, enabling the CEO to focus on high-priority items and ensure incoming communication reaches the team member best fit to address it.

Supports Chief of Staff in managing the Board of Directors governance processes through management of board meeting calendar, development of Board deliverables, and production and organization of minutes and materials.

Supports business development processes and team members through active management of CRM system(s) to enable more effective engagement of industry and corporate partners.

Provides a bridge for smooth communication between the CEO's office and internal departments; demonstrates leadership to maintain credibility, trust and support with senior management staff.

Successfully completes critical aspects of deliverables with a hands-on approach, including drafting acknowledgement letters, personal correspondence, and other tasks that facilitate the CEO's ability to effectively lead the company.

Takes responsibility for conserving

executives' time by identifying opportunities to improve efficiency; taking ownership of CEO/CXO's schedules; proactively reading, researching, and routing correspondence; collecting and analyzing information; and initiating telecommunications.

Supports CEO in drafting potential social media posts, supporting research for editorial content and providing copyediting support as appropriate.

Ability to learn and use various software platforms used by organization to support special projects as appropriate.

Provides historical reference by developing and utilizing filing and retrieval systems and recording meeting discussions.

Contributes to team effort by accomplishing related results as needed.
Qualifications
Candidates interested in applying should meet the following qualifications:
Strong organizational skills that reflect ability to perform and prioritize multiple tasks seamlessly with excellent attention to detail.

Very strong interpersonal skills and the ability to build relationships with stakeholders, including staff, board members, external partners and donors.

Expert level written and verbal communication skills.

Demonstrated proactive approaches to problem-solving with strong decision-making capability.

Emotional maturity

A quick learner and highly resourceful team-player, with the ability to also be extremely effective independently.

Proven ability to handle confidential information with discretion, be adaptable to various competing demands, and demonstrate the highest level of customer/client service and response.

Demonstrated ability to achieve high performance goals and meet deadlines in a fast-paced environment.

Forward looking thinker, who actively seeks opportunities and proposes solutions.
Education and Experience Requirements
Entry level to 1-3 years of work experience, preferably in roles requiring project management, administrative coordination, communications, and/or business analysis.

Experience and/or interest in internal and external communications, entrepreneurship and technology innovation, economic development and/or business strategy and operations is a plus.

Proficient in Microsoft Office (Outlook, Word, Excel, and Power Point), Adobe Acrobat, and Social Media web platforms.

Written and verbal communication skills
Salary and Duration
The position is full-time and open for immediate hire

Salary range is $45,000-$55,000, commensurate with experience

Competitive benefits package
If Interested
To apply submit the following items:
Applications can be submitted by email to info@mhubchicago.com.
mHUB is an Equal Opportunity Employer and Prohibits Discrimination and Harassment of Any Kind: mHUB is committed to the principle of equal employment opportunity for all employees and to providing employees with a work environment free of discrimination and harassment. All employment decisions at mHUB are based on business needs, job requirements and individual qualifications, without regard to race, color, religion or belief, family or parental status, or any other status protected by the laws or regulations in the locations where we operate. mHUB will not tolerate discrimination or harassment based on any of these characteristics. mHUB encourages applicants of all ages.
About Us
mHUB is a mission-driven nonprofit economic development organization that launched in 2017 to enable hardtech and physical product entrepreneurship through providing a hyper-resourced environment and networks of manufacturers, investors, mentors, and customers. This strategic effort was undertaken by a consortium of manufacturing industry leaders to foster the development and commercialization of next-gen technologies (e.g., advanced manufacturing, medical devices, energy tech, robotics, AVs, etc.) and future business leaders. This endeavor has translated into supporting over 500 startups and 200 manufacturers launching 1,502 products resulting in over $1.14B in revenue generated, $1.45B in investment and exits, awarding over 461 patents, spending over $60M a year with U.S. manufacturers, and the creation of over 5,193 jobs.