Among its worldwide satellite locations, industrial safety technology leader – Guardhat Inc. – chose mHUB as its second Midwest location. This Detroit-based company is focused on creating safer work environments for those on the frontlines of manufacturing floors and plants. With eight patents already secured, Guardhat has created a multi-product, feature-packed intelligent safety system that integrates cutting edge wearable technology and advanced proprietary software. Its system is equipped to detect, alert and help prevent hazardous industrial work-related incidents while collecting data to support and improve industrial worker safety programs.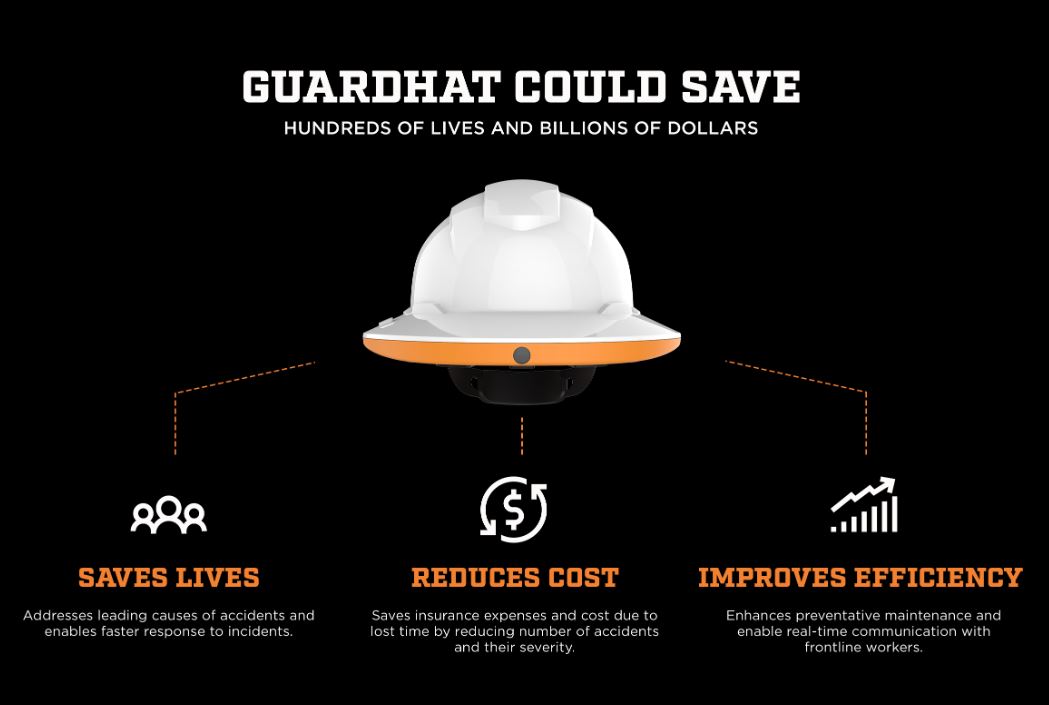 Guardhat's team at mHUB creates the infrastructure and software platforms to support its wearable devices, making mHUB the perfect fit to expand its operation. According to senior principle engineer William Basser, "From the environmental chambers to the laser cutting and testing labs, we're sure to take advantage of every manufacturing capability mHUB offers. Being a part of a knowledgeable, motivated, and innovative community inspires us to continue improving Guardhat technology."

Between the 4,000 lives lost on the job each year in the U.S. and the $250 billion spent on safety expenses, a solution that protects workers, reduces costs, and improves efficiency has been long overdue. Since joining mHUB in June, Guardhat continues to innovate and grow its safety system offerings utilizing the tools and resources available to members. The company recently closed a $20MM Series A funding round, which will support the international strides they are making in the development of their technology, growth of business, and breadth of reach.

mHUB couldn't be more proud to host a company making such significant impact in manufacturing, entrepreneurship, and product innovation.