Upcoming Events, Courses, and Talks
Whether you're looking for something educational or fun, mHUB produces events and classes that inform and inspire.
Pitch to Sell: How to optimize your VOICE to win your next pitch
Share this event
Part of being a great entrepreneur is being a great communicator, and we'll help you master the art of communication so that your businesses can flourish and grow.

You've got the right words for your pitch, but how are you delivering those words? Are you emphasizing and inflecting the right way? Most importantly, are you leveraging the actual *sound* of your speaking voice to maximize your results?
Voice Analysis can predict – with 70-80% accuracy (!!!) – whether or not a startup will be funded and how much funding they'll receive.
Pre-work:
Submit form when registering

You will leave the workshop with:
The Facts: Learn how your voice affects investors' decisions and how to use that to your advantage
The Exercises: Specific techniques to give you complete control over your voice
The Results: How to flip your pitch delivery from flat and uninspiring to authentic, charismatic, and powerful
You'll learn what vocal qualities will give you a leg up in your pitch game, and walk away with vocal exercises and specific techniques!
This workshop WILL be interactive! We recommend being in a space where you can be free to be a little silly and noisy.
*Attendance in person is preferred, but possible on-line. *
Bio:
Margaret Izard Oskoui is an expert in vocal sound making who discovered her passion for helping people learn their voices over a decade ago. Margaret realized that facilitating people's vocal journeys to find their voices and learn how to communicate was her true calling. Her dream is to create equity through the human voice.
Location
Date and Time
06/01/23 @ 1:00 PM
06/01/23 @ 1:00 PM
Tags
Register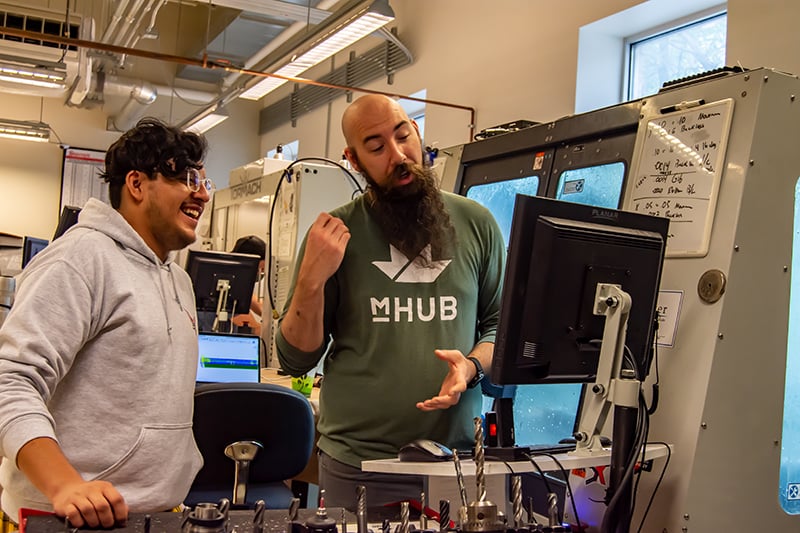 Resources Tailored to Your Unique Startup Roadmap
All classes and events are available to the public. Curriculum courses are tied to a specific track and stage of development, making connections to tools in the mHUB ecosystem to ensure members are maximizing the right resources at the right time.
To unlock auxiliary resources and pair learnings with hands-on guidance and tools, explore membership or the mHUB mPOWER and Hardtech Development fellowship programs.
Explore Membership