Upcoming Events, Courses, and Talks
Whether you're looking for something educational or fun, mHUB produces events and classes that inform and inspire.
Mastering your Market Pt. 2: Value Proposition Canvas
Share this event
The value proposition workshop follows the customer development workshop. Based on validated hypothesis and assumptions through customer discovery, Thierry Van Landegem, Executive Director of mHUB's Accelerator, will provide a framework to define the job to be done. From there we will build the value proposition of your product / service / business. We will run a few exercises to strengthen your value proposition.
Pre-work:
Please come prepare with your customer validated product hypothesis and assumptions resulting from the "Mastering your Market Pt. 1: Customer Development" workshop.
You will leave the workshop with:
A new or updated Value Proposition.
An understanding of ecosystem and context map.
A description of your product/service and the value it creates.
*Attendance in person is preferred, but possible on-line. *
Date and Time
03/21/23 @ 6:00 PM
03/21/23 @ 6:00 PM
Tags
Register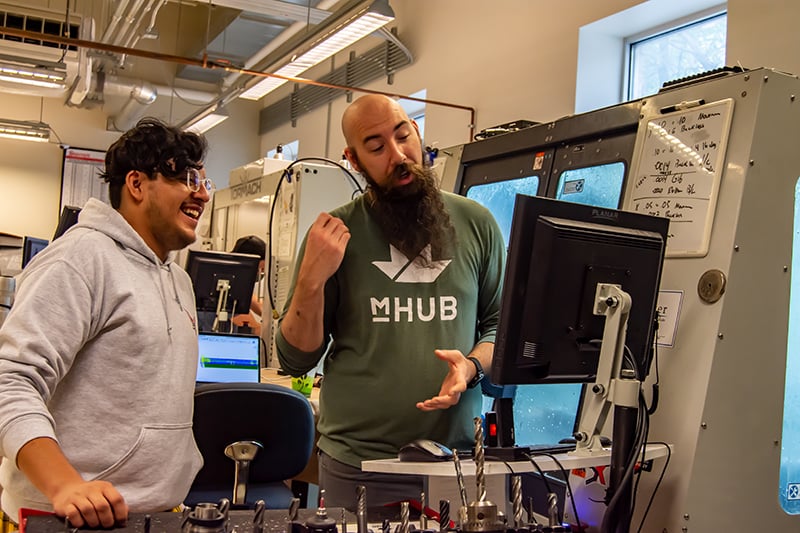 Resources Tailored to Your Unique Startup Roadmap
All classes and events are available to the public. Curriculum courses are tied to a specific track and stage of development, making connections to tools in the mHUB ecosystem to ensure members are maximizing the right resources at the right time.
To unlock auxiliary resources and pair learnings with hands-on guidance and tools, explore membership or the mHUB mPOWER and Hardtech Development fellowship programs.
Explore Membership