Upcoming Events, Courses, and Talks
Whether you're looking for something educational or fun, mHUB produces events and classes that inform and inspire.
Lunch and Learn with Howard Medical: Scaling Distribution Nationally
Share this event
Are you trying to grow your product distribution from local to nationwide? Join mHub's lunch and learn with Mark Litton, CEO of Howard Medical Company, where he will discuss the journey from being a niche local Chicago medical distributor to supporting the country's largest health system nationwide. Bring your business ideas and challenges as we'll discuss proper goal setting, marketing, accessing capital, warehousing, logistics, and partnerships to help scale your company nationwide.
Date and Time
12/01/22 @ 12:00 PM
12/01/22 @ 12:00 PM
Tags
Register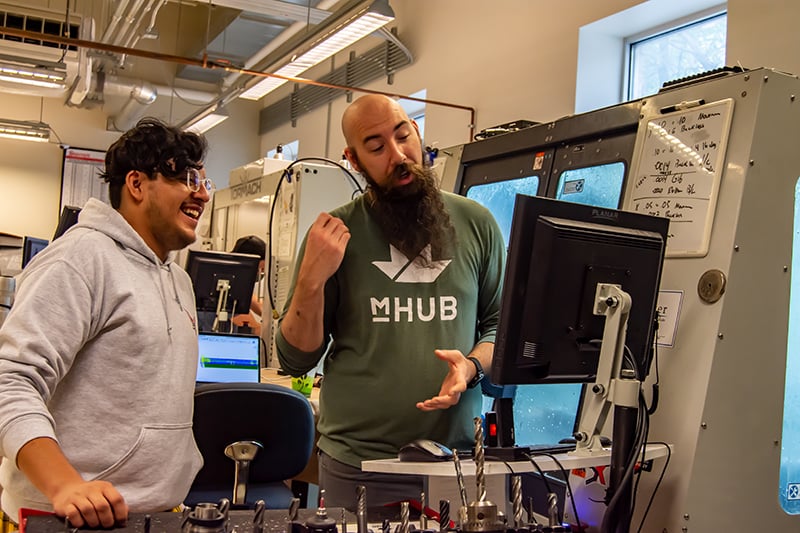 Resources Tailored to Your Unique Startup Roadmap
All classes and events are available to the public. Curriculum courses are tied to a specific track and stage of development, making connections to tools in the mHUB ecosystem to ensure members are maximizing the right resources at the right time.
To unlock auxiliary resources and pair learnings with hands-on guidance and tools, explore membership or the mHUB mPOWER and Hardtech Development fellowship programs.
Explore Membership