Upcoming Events, Courses, and Talks
Whether you're looking for something educational or fun, mHUB produces events and classes that inform and inspire.
How to Innovate using Simulation
Share this event
Computer Simulation allows hardware product development teams to virtually test their design on the computer before physically prototyping and testing. Many think that it's too expensive/complicated for small R&D teams, but this is not true. Today's simulation includes a wide variety of apps for novices and experts alike. Jim Shaw of Fastway Engineering will explain the current simulation market offering, as well as how hardware R&D teams can use simulation to launch products faster and cheaper.
Location
Date and Time
08/02/22 @ 2:00 PM
08/02/22 @ 2:00 PM
Tags
Register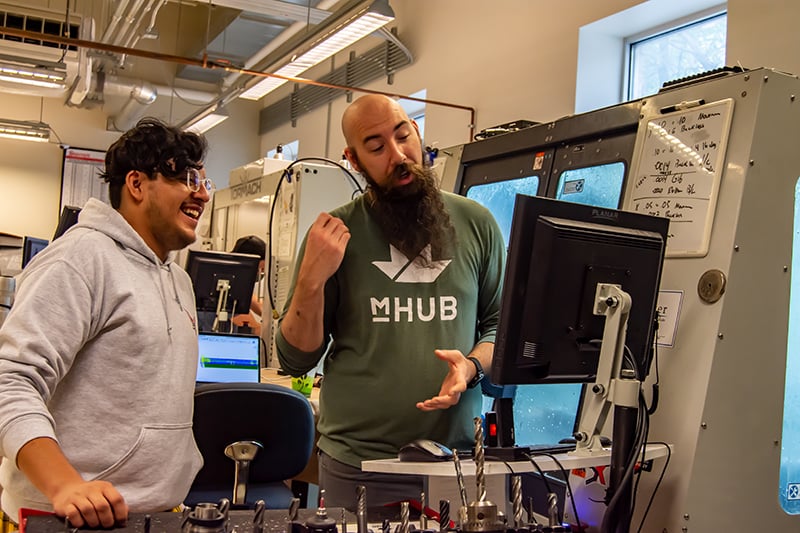 Resources Tailored to Your Unique Startup Roadmap
All classes and events are available to the public. Curriculum courses are tied to a specific track and stage of development, making connections to tools in the mHUB ecosystem to ensure members are maximizing the right resources at the right time.
To unlock auxiliary resources and pair learnings with hands-on guidance and tools, explore membership or the mHUB mPOWER and Hardtech Development fellowship programs.
Explore Membership